Letter from President and CEO Wayne Ho
Main Content
Letter from President and CEO Wayne Ho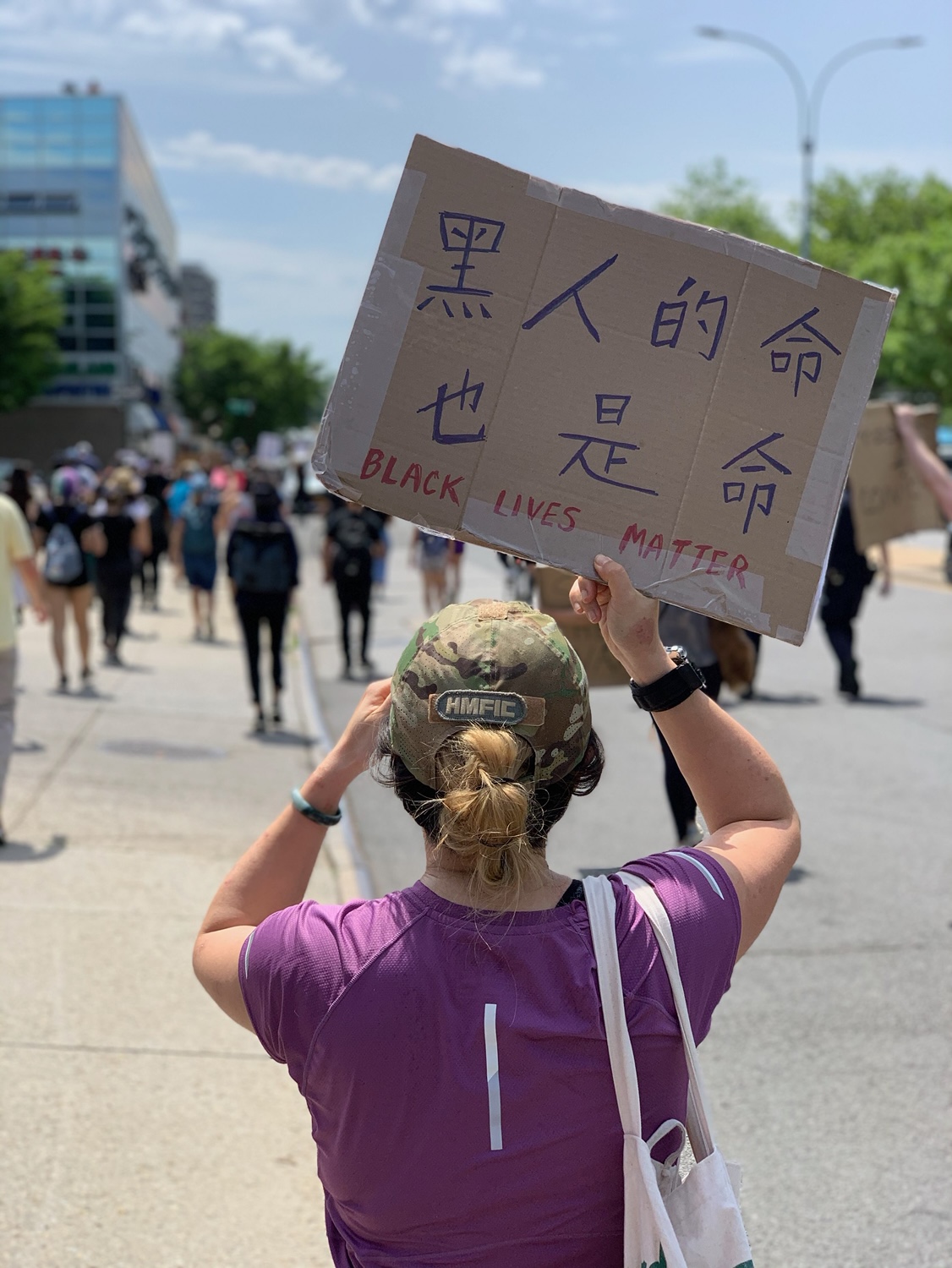 June 9, 2020
A Letter from CPC's President and CEO, Wayne Ho
I don't know what to say. The last few months, the last few weeks, and the last few days have brought out a range of emotions – not only anger, sadness, frustration, and disappointment but also hope, optimism, empathy, and compassion. The pandemic, anti-Asian violence, police brutality, and loss of life in the past few months are overwhelming, and it often feels like all of these struggles will not end. So I'm writing to share my feelings and thoughts during this time.
I do know that Black Lives Matter. It is immoral that Black individuals have to be worried about their lives when they walk out of their homes, especially when the police is killing them. In fact, we know that Black individuals are not safe in their own homes, as the police have also killed them in their own backyards, living rooms, and bedrooms.
I do know that our Black and Brown siblings are hurting. We must support our Black and Brown coworkers and community members. We must make sure that CPC is a safe, dignified, welcoming space for all staff and community members. COVID-19 has caused disproportionate deaths in Black and Brown communities, and over-policing and police brutality before and during this pandemic are making matters worse.
I do know that police brutality must end. Those sworn to uphold the law cannot be above the law. Protestors are calling for an end to the institutionalized violence against Black communities. I do not want to see another Black person killed by the police or another protestor being hit with batons, rammed by police cars, being pushed to the ground, or being pepper sprayed.
I do know that the Asian American community suffered first from the pandemic. Small businesses, restaurants, and other mom-and-pop shops have been suffering since early January. Asian American essential workers – including doctors, nurses, restaurant workers, grocers, delivery workers, and more – are risking their own health and their own families' health to help others and to the keep the city running. This includes all of CPC's staff, who are human services workers essential to the city's relief and recovery efforts.
I do know that harassment and violence against Asian Americans must stop. It is inappropriate for the President to call COVID-19 the "Chinese virus" and "kung flu." It is unacceptable that the mainstream media does not have more stories on anti-Asian harassment. It is unconscionable that Asian Americans are being blamed for the coronavirus, shouted at, spat on, punched, having acid thrown on them, and more despicable acts of violence.
I do know that vandalism does not help. It is heartbreaking to see Chinatown stores and fruit stands on fire. It is distressing to know that families who have poured their life savings into their small business may not recover from these acts. It is upsetting to see windows being boarded up around the city. It is disappointing to have the acts of a few distract from the peaceful protests of hundreds of thousands.
I do know that there is no moral equivalence between people and property. Protestors are calling for racial justice, as the institutionalized violence against Black communities must end. It is challenging to hear someone say that police should not kill Black individuals but that people should not damage property. This is especially complicated when Blacks used to be classified as property (slavery) and, like Asian Americans, could not own property and were prohibited from living in certain neighborhoods (redlining).
I do know that the Asian American community must stand up for Black and Brown communities. Black and Brown communities stood up against anti-Asian harassment and violence during the pandemic, and the Asian American community must reciprocate and stand in solidarity. We must also stand up to promote equity and justice for all marginalized groups, including but not limited to women, immigrants, LGBTQI, and the disabled.
I do know that the Asian American community must address our own anti-Blackness. We know that these conversations are tough to have with our family and friends. While the Asian American community must promote the rights of our own community, we cannot do so at the expense of other communities of color. We must not perpetuate any racism against our Black and Brown siblings.
I do know that human services will help our community members recover from the pandemic and advance justice. Human services organizations like CPC must make sure that children develop socially and emotionally, youth are educated, individuals are employed, seniors are fed and housed, and every New Yorker is healthy and safe. We must invest in human services, not over-policing, because it is unbelievable that DYCD's $500 million budget has been cut 32% while the NYPD's $6 billion budget has been cut 1%.
I do know that everyone has a role to play in making positive change. We encourage you to vote and to complete your Census. We also appreciate every staff and community member who has advocated against the City and State's budget cuts and who has advocated for the federal stimulus package to include undocumented immigrants.
I do know that CPC must live out our values. We are our community; we embrace our community; and we empower our community. Values are important during not only good times but also tough times. Our values guided us before the pandemic, and our values are guiding our decisions throughout reopening. Our values will guide us to a future that is equitable and just. .
I do know that we are stressed and overwhelmed. Let's all commit to taking better care of our family, friends, coworkers, and community members. Let's all commit to taking better care of ourselves.
We ask that you join us in supporting Black-led and Black-serving organizations and the work of our Black and Brown allies who are pursuing a more equitable and just future.
Black Voters Matter - bvmcapacitybuilding.org - Donate Here
Brooklyn NAACP - brooklynnaacp.org - Donate Here
BYP100 - byp100.org - Donate Here
Center for Law & Social Justice - clsj.org - Donate Here
Ida B Wells Society - idabwellssociety.org - Donate Here
Transgender Law Center's BLMP (Black LGBTQIA+ & Migrant Project) - transgenderlawcenter.org - Donate Here
Disability Justice Mutual Aid Fund - Donate Here