Chief Policy and Public Affairs Officer Carlyn Cowen Named to 2020 NYC 40 Under 40 Rising Stars
Main Content
Chief Policy and Public Affairs Officer Carlyn Cowen Named to 2020 NYC 40 Under 40 Rising Stars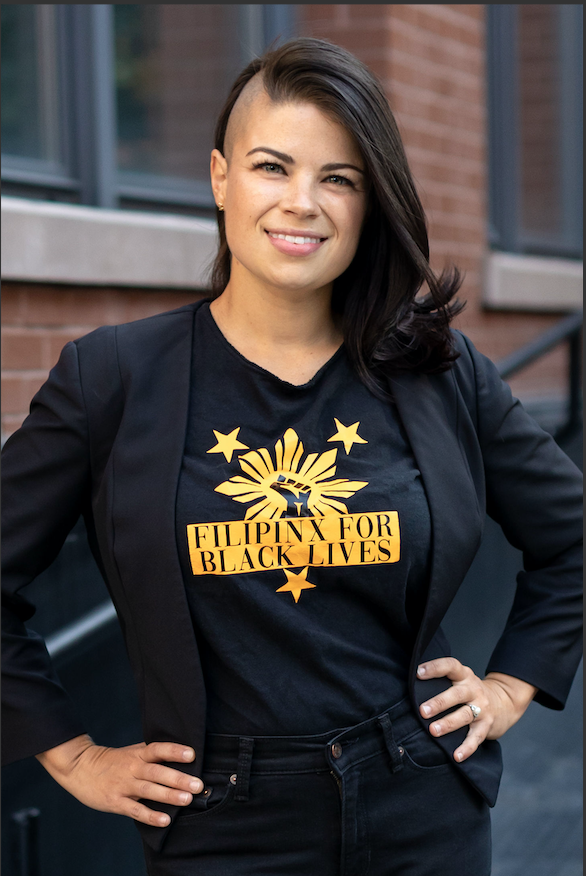 Photo by Jeong X Park
Congratulations to Carlyn Cowen, CPC Chief Policy and Public Affairs Officer, for being recognized as a NYC 40 Under 40 Rising Star by City & State!
From the article:
Carlyn Cowen has advocated on many issues, including health care access and human services funding. But Cowen, who uses they/them pronouns, said that among their greatest joys is exposing people to advocacy – whether it's an adult literacy student newly arrived in the United States or local youth. "To me, those are the moments of success," they say.
Cowen's activist inclinations emerged early. Hearing stories about their mother's early life in the Philippines under martial law sparked an awareness of social justice. They protested the Iraq War during high school, and in college mobilized against a law that let North Carolina's local law enforcement work on behalf of U.S. Immigration and Customs Enforcement.
They now lead policy and advocacy initiatives for the Chinese-American Planning Council, the country's largest Asian American social services organization, which helps 60,000 New York City residents. Amid the coronavirus crisis, Cowen has pushed for economic relief efforts to help vulnerable New Yorkers and the human services sector.
"What we've seen over the last six months is the human services workforce is declared essential by the city and state, and the need for our services has skyrocketed," they say. "But at the same time, we're seeing funding cut at every level."
Cowen also serves on the board of The Jewish Vote and organizes with Jews for Racial and Economic Justice. In recent months, they've been involved in mutual aid efforts in West Harlem to distribute food and establish community fridges.
See the full list here: https://www.cityandstateny.com/articles/power-list/40-under-40/2020-nyc-40-under-40-rising-stars.html