CPC Beacon Honors Long Time Staff at 2019 Lights on After-School & Lunar New Year Celebration
Main Content
CPC Beacon Honors Long Time Staff at 2019 Lights on After-School & Lunar New Year Celebration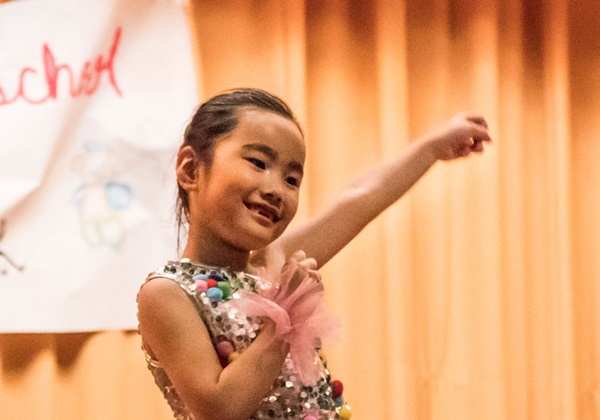 On February 8, 2019, the CPC Beacon Program at IS220 hosted the 2019 Lights on After-School & Lunar New Year Celebration. A total of 296 community members celebrated the holiday with us at the Beacon Community Center. We would like to give special thanks to Project L.E.A.D., Beacon Traditional Dance Ensemble and Circle Dance Art Studio for performing at our event.
This year we wanted to take the opportunity to honor members of the CPC Beacon Community Center for their continued support and dedication. Ms. Isabella Chan (ECS) was honored for her commitment and dedication to the Sunset Park community. Ms. Hong Chen whom has been with CPC Beacon Community Center since the start; has consistently facilitated and choreographed high quality traditional dance for youth in Sunset Park and neighboring communities for over twenty years. Jastine Fernandez, David Xiao, and Garrick Du whom helped cultivate the youth of Project L.E.A.D while guiding them to become leaders in their communities. Without the support of these individuals, the Beacon Community Center would not be where it is today.
Thank you to all who attended the event and we hope to see you all during next year's festivities.