CPC Joins Advocates to Urge City Council to Support Adult Literacy Programs
Main Content
CPC Joins Advocates to Urge City Council to Support Adult Literacy Programs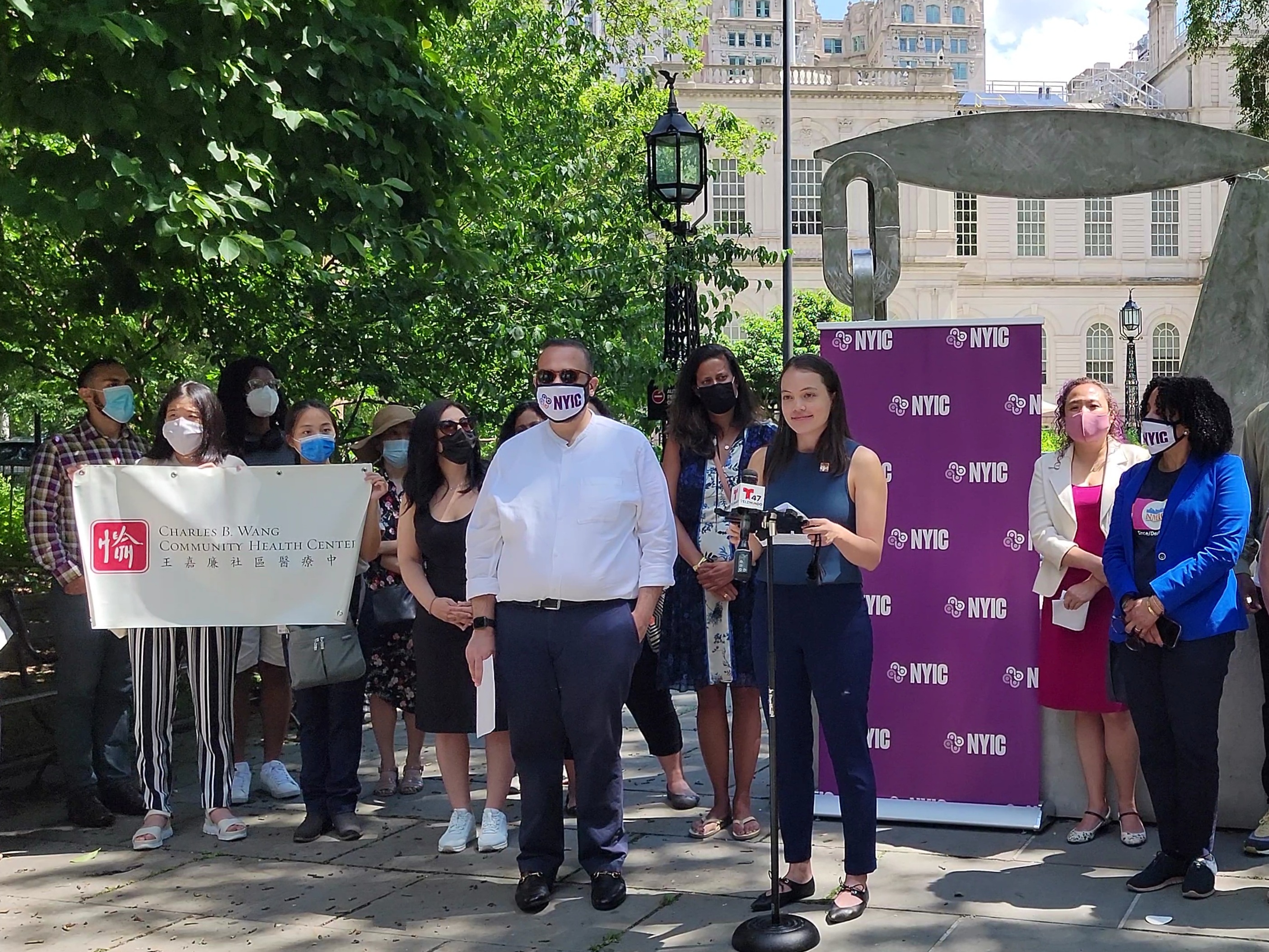 On Tuesday, June 15th, 2021, CPC's Adult Literacy program instructor Caroline Scown spoke at the New York Immigration Coalition (NYIC) rally alongside other agencies, advocates, and immigrant New Yorkers for a budget that centers immigrants as essential to NYC's recovery. Caroline urged the City Council to baseline $12 million for the Adult Literacy initiative and to launch the Investing in Quality Adult Literacy Pilot for $10.5 million to address the inequitable gap in digital literacy, systems navigation skills, and access to all resources available to New Yorkers.
In New York City alone, 2.2 million people lack either a high school diploma or basic literacy skills. At CPC, Limited English Proficiency remains one of the top barriers for our community members. CPC's Adult Literacy program serves as a gateway for our community members to learn about other services within the organization. In addition, it is through ESL classes that students learn about public health resources such as Covid-19 testing and vaccine sites, gain digital literacy skills, and access job training.
As Caroline Scown explained, "I always try to center our classes around practical skills. For example, as we study money and banking, we also talk about budgeting and how to use local banking services. When we study transportation, we learn how to use the bus and subway systems. The class is a community for students to lean on and help each other navigate life in New York. If we're serious about helping communities recover and rebuild, we need to invest! The City must allocate funds to Adult Literacy Programs."
The rally was organized by the New York Immigrant Coalition, an umbrella policy and advocacy organization that represents over 200 immigrant and refugee rights groups throughout New York. The Adult Literacy Program is proud to join other agencies and advocates to ensure equitable distribution of funding and resources so that our immigrant and low-income communities are not left behind. We also stand with NYIC and call on the City to invest in immigrant legal services, ensure immigrant access to mental health care, ensure quality K-12 education, create healthy communities, and end mass incarceration.