CPC Open Door Senior Center Celebrates 47th Anniversary and Appreciation Gala
Main Content
CPC Open Door Senior Center Celebrates 47th Anniversary and Appreciation Gala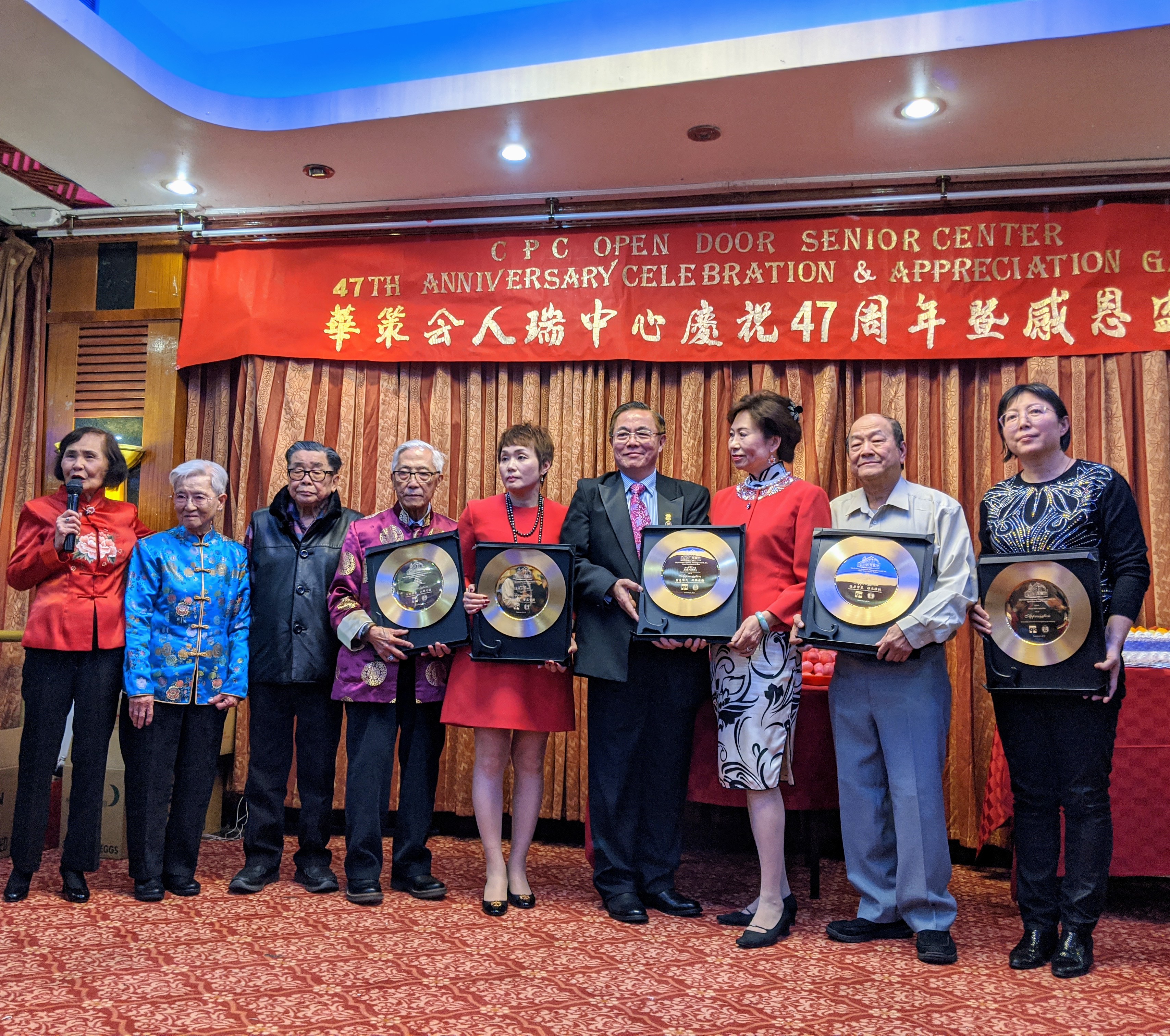 CPC Open Door Senior Center celebrated 47 years at their Anniversary and Appreciation Gala on December 9th at Golden Unicorn Restaurant. The event honored community members and was attended by Deputy Consul General Mr. Qiu Jian from the Consulate General of the Peoples Republic of China and local elected officials, including Assembly Member Yuh Line Niou and Manhattan Borough President Gale Brewer. Jenny Low, on behalf of Council Speaker Corey Johnson, and Verna Arthur on Behalf of NYC Department for the Aging Commissioner Lorraine A.Cortes- Vazquez, also attended.
Po-Ling Ng, Director of Open Door, and Wen Hua Lin, Chair of the Open Door Advisory Board, and Captain Paul J. Zangrilli of the 5th Precinct presented awards to Tin Sun, a Permanent Honorary President of Open Door, Mr.& Mrs. Zhou Min Ni, Chairman & CEO of H F Food Group Inc., Winnermax Capital Inc., Mr. Hong Ngoe Ly, a Permanent Honorary President of Open Door, and Mr. & Mrs. David Fu, Founder of Fu Generation Foundation Inc., during the event.
CPC would like to thank Mr. Liang Guanjun, founder of the East American Chinese Association, and a Permanent Honorary President of Open Door, for his generous support.