CPC Youth Spook Prospect Park Visitors for Halloween
Main Content
CPC Youth Spook Prospect Park Visitors for Halloween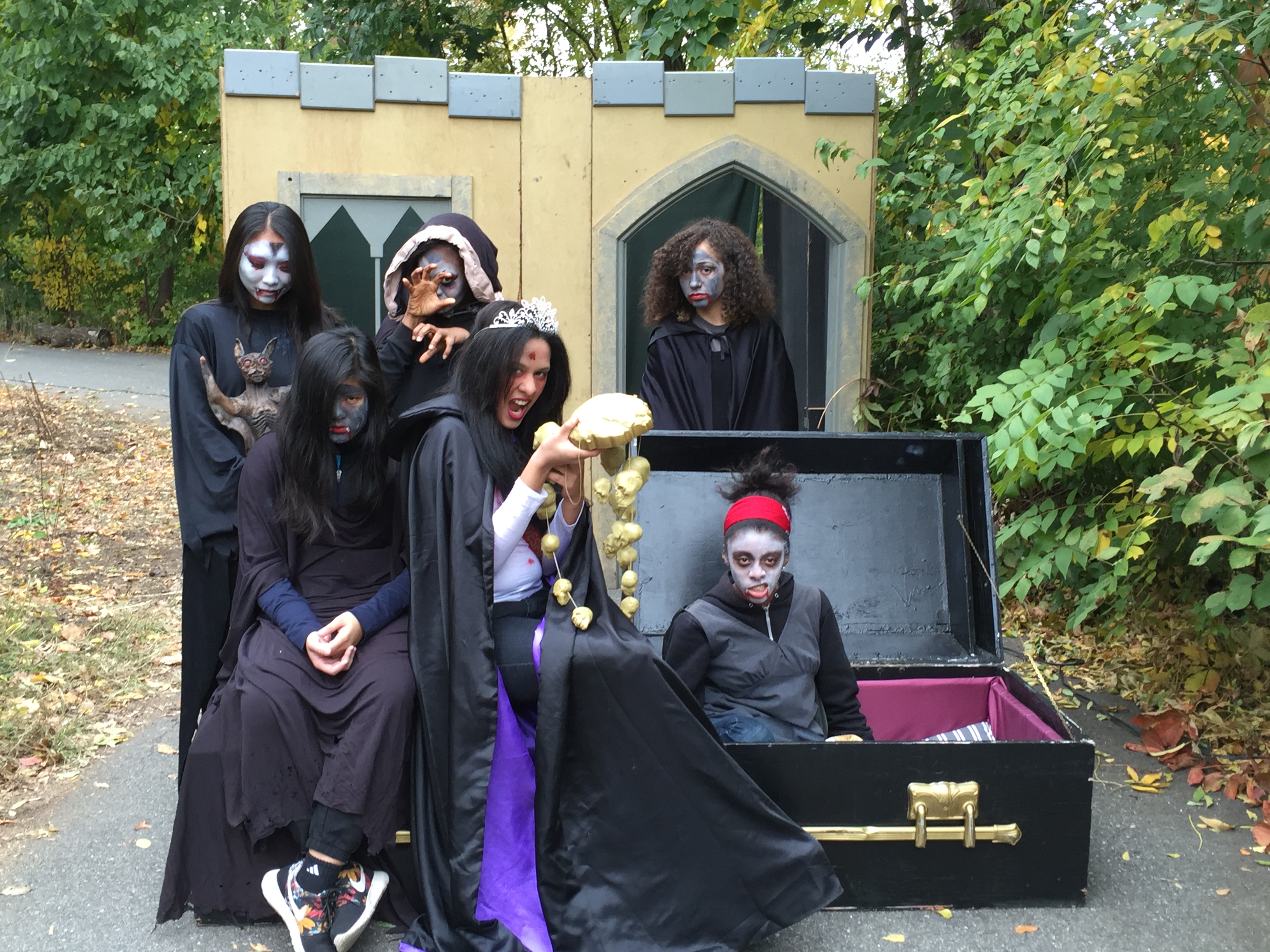 Youth volunteers from CPC Manhattan's In-School Youth Program, based out of the Eldridge Street Community Services Center, and our Extended School Day/Student Violence Prevention Program, hosted at the High School for Dual Language and Asian Studies, assisted with some frighful holiday festivities this Halloween season.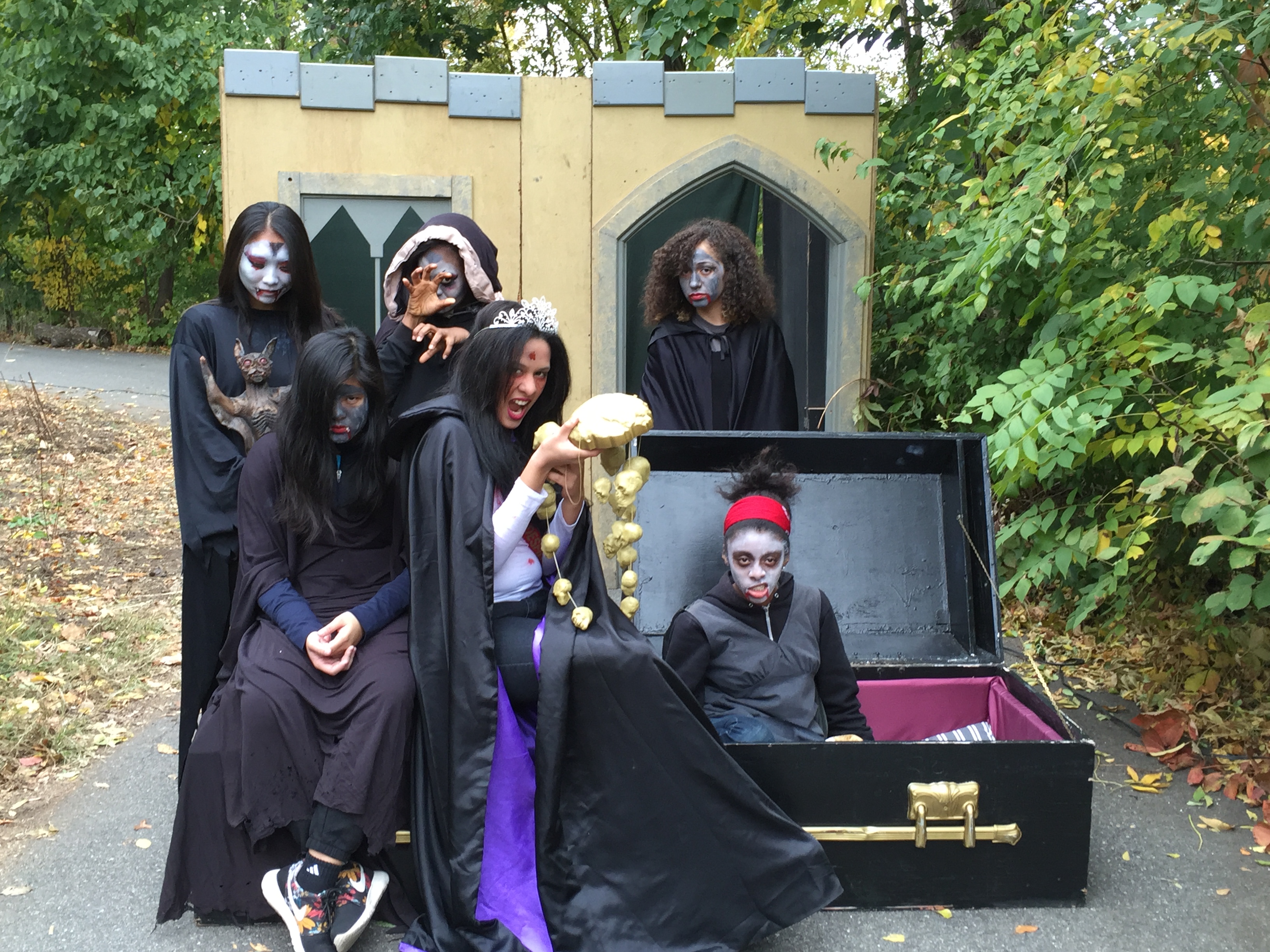 CPC Youth Services collaborated with the Prospect Park Alliance to assist with their 36th annual Halloween Haunted Walk and Fair, where our students donned makeup and costumes to perform in the event.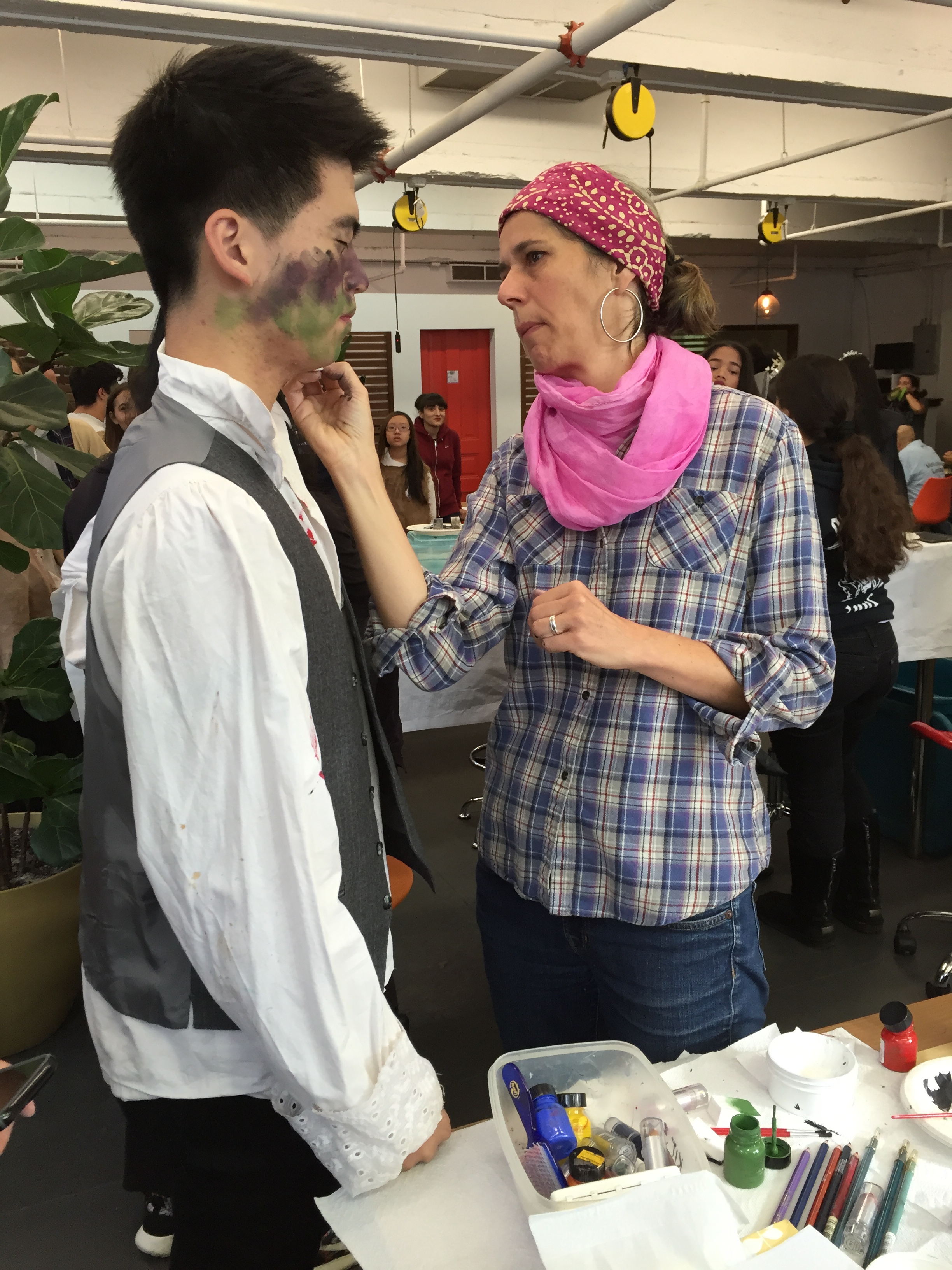 Vampire Makeup being applied by Prospect Park Alliance Staff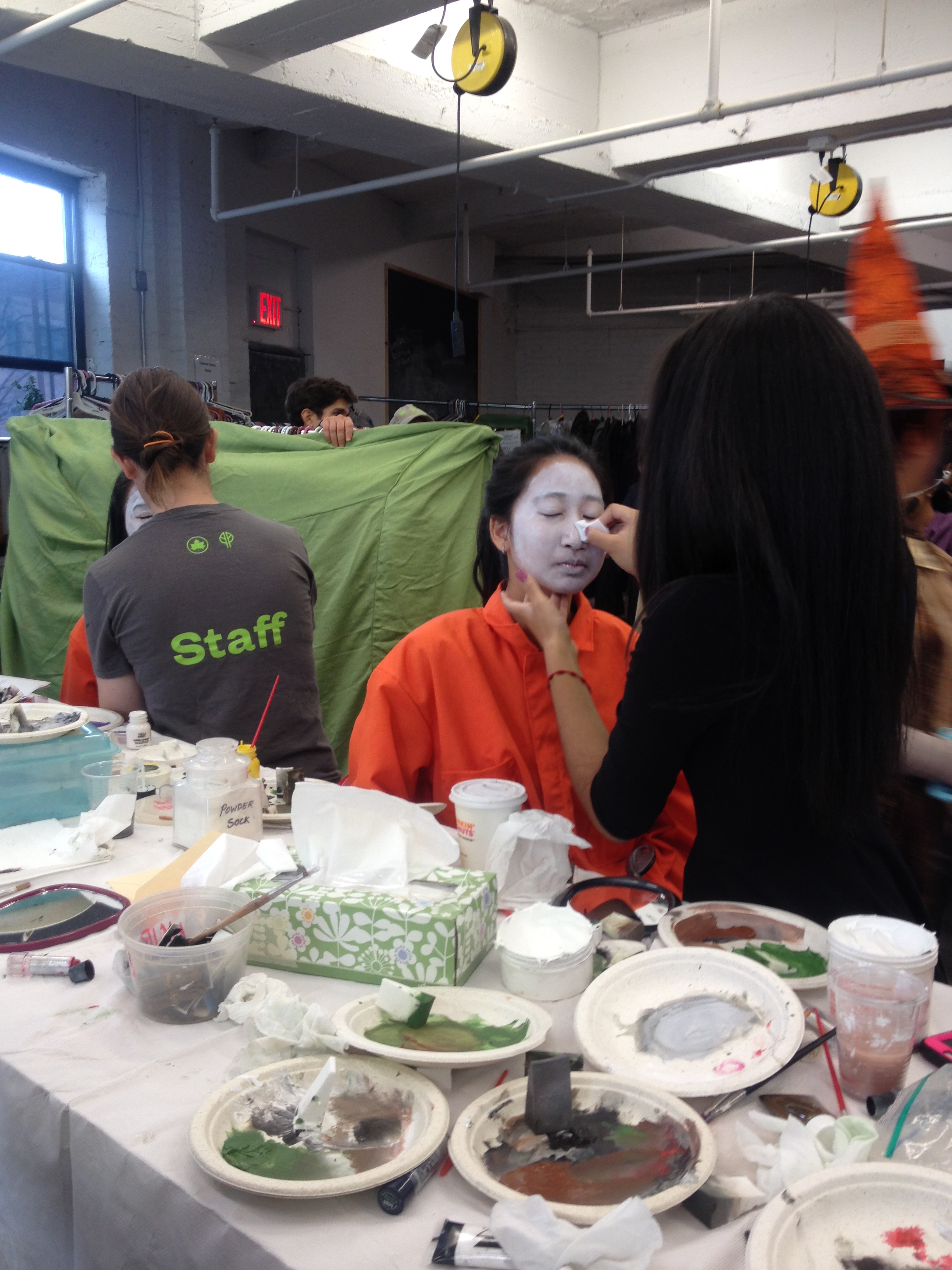 Getting into character
The "tours" through the walk were narrated by volunteer guides who would describe each scene to the families in attendance. CPC students really got into the act and provided high energy and enthusiasm with all their characters - including vampires, zombies, witches, and even fairies.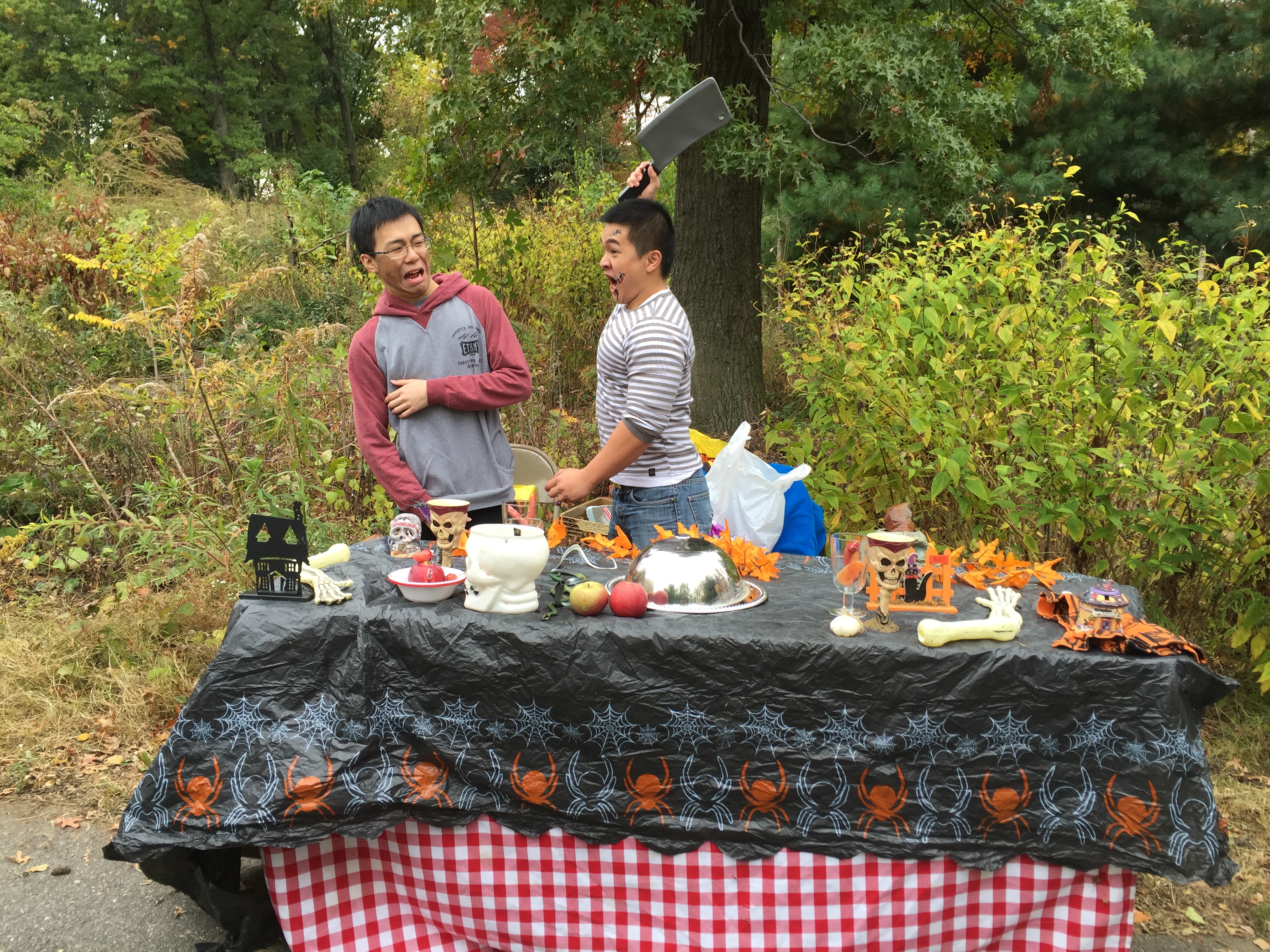 Educational "Chef-cialist" Ma preparing lunch.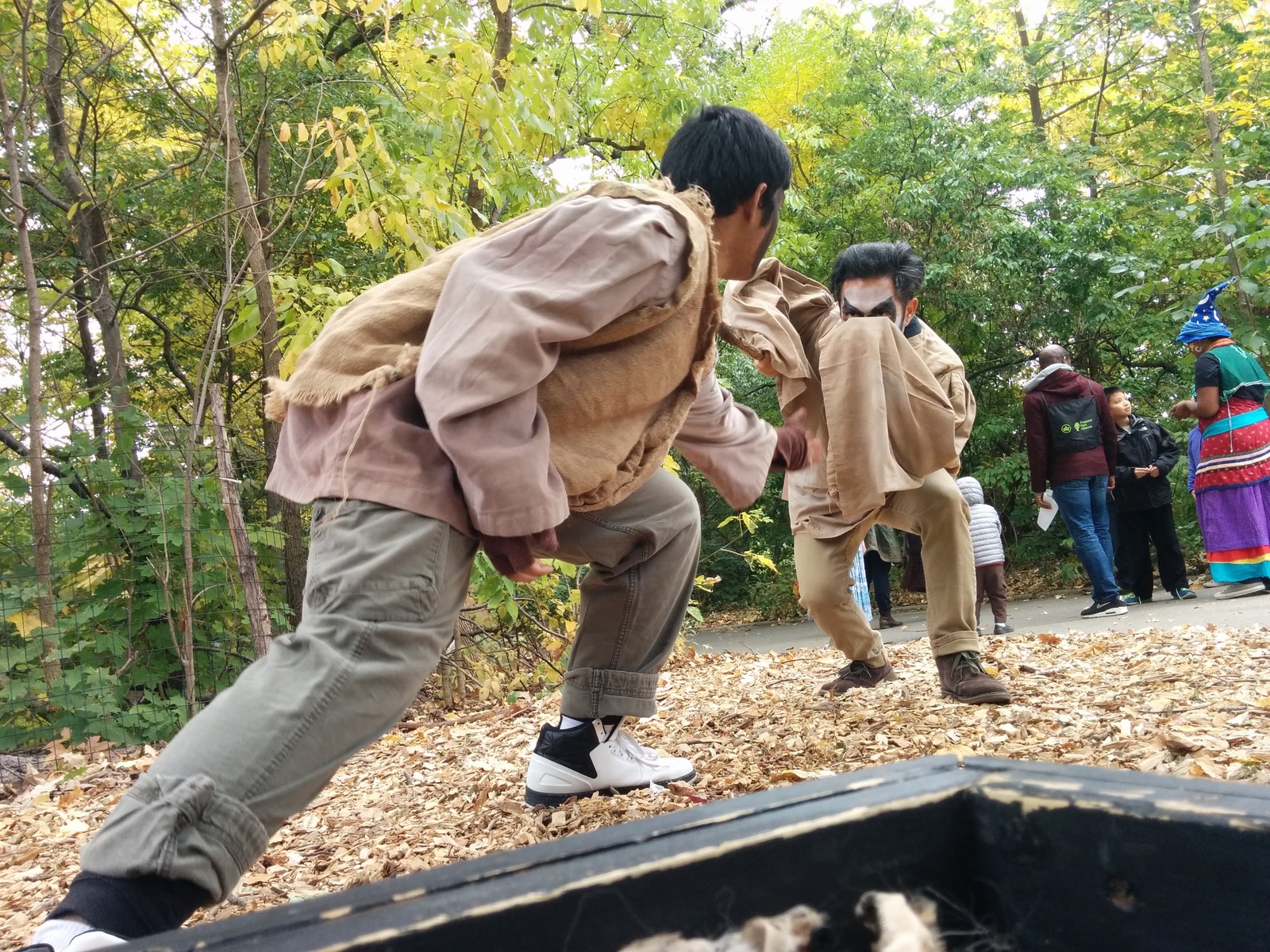 Ready for our closeups!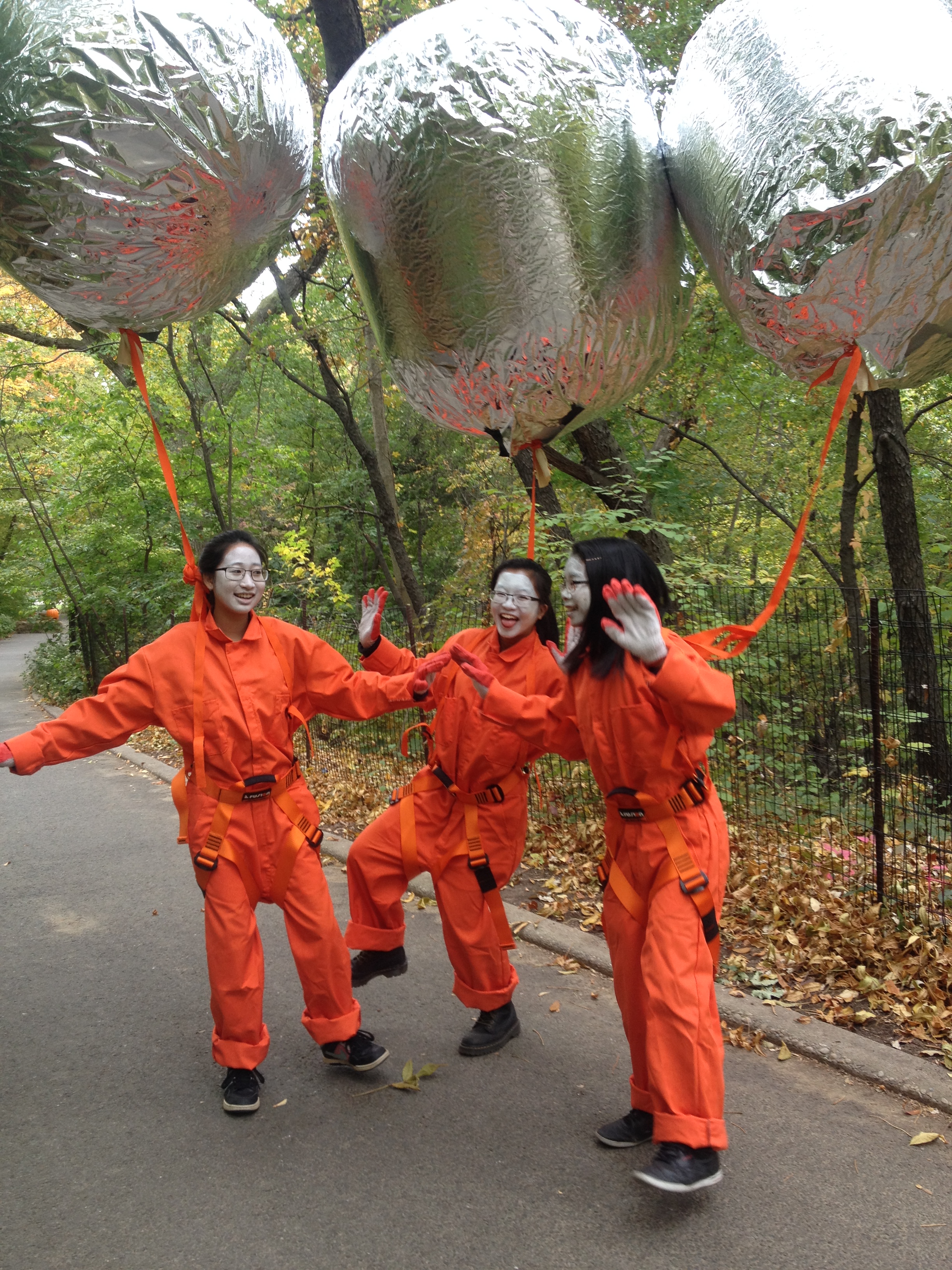 Balloon People want to play!
All in all everyone involved had an amazing time acting in the event, taking pictures with children and families, and wishing everyone a Happy Halloween!