Victory for the Year of the Senior
Main Content
Victory for the Year of the Senior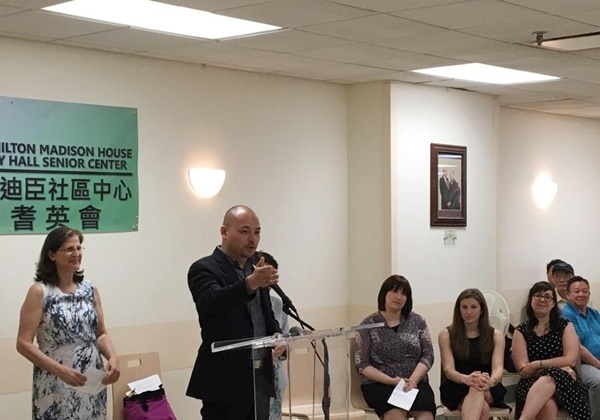 On June 12, 2017 New York City Council Members Margaret S. Chin, Paul Vallone and Helen Rosenthal held a joint press conference to announce the increase in funding for senior services and for social services nonprofit organizations in the upcoming budget for New York City. On June 6, 2017, the New York City Council voted to pass the Fiscal Year 2018 budget, which includes an historic $22.89 million in permanent funding for senior services and a $30.3 million increase to 'right-size' contracts for human services organizations.
CPC was joined by fellow social service organizations and advocates from AARP New York State, LiveOn NY, FPWA, United Neighborhood Houses, Citymeals, UJA-Federation of New York, Hamilton Madison House, Human Services Council of New York, Selfhelp Community Services and JASA to celebrate and commend the City Council for their support of senior services and social service organizations in the city.
"The Chinese-American Planning Council would like to thank the City Council for championing seniors and community based organizations that serve them," said Wayne Ho, President & CEO of the Chinese-American Planning Council. "Asian American seniors have one of the highest poverty rates of any population in New York City, so the need for culturally and linguistically appropriate services continues to grow. The increased investments in DFTA and in contracted social services nonprofits will help to ensure that seniors can age and remain engaged in their communities. We look forward to working with the City to determine how to ensure these increased resources reach the most underserved seniors."