Chinatown Senior Center Celebrates Lunar New Year
Main Content
Chinatown Senior Center Celebrates Lunar New Year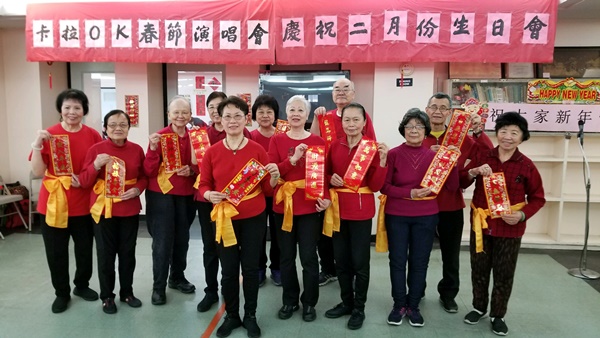 The seniors at the CPC Chinatown Senior Citizen Center were treated to two packed days of Lunar New Year activities to celebrate the Year of the Dog!
On February 21, 2018, the seniors were treated to a Lunar New Year Karaoke Concert with over 200 seniors in attendance. The concert was followed by a Tai Chi performance by the center's Tai Chi club.
On February 22, 2018 the center served a special Lunar New Year lunch and entertained over 300 seniors with traditional song and dance performances by the center's singing group. Two awards were also given out to volunteers, Patrick Chan and Xiu Qiong Li, for their dedication to our seniors.
Click here to learn more about the CPC Chinatown Senior Citizens Center