Tommy Lam Speaks at NYC Councilmember Deutsch's Youth Rally Against Hate
Main Content
Tommy Lam Speaks at NYC Councilmember Deutsch's Youth Rally Against Hate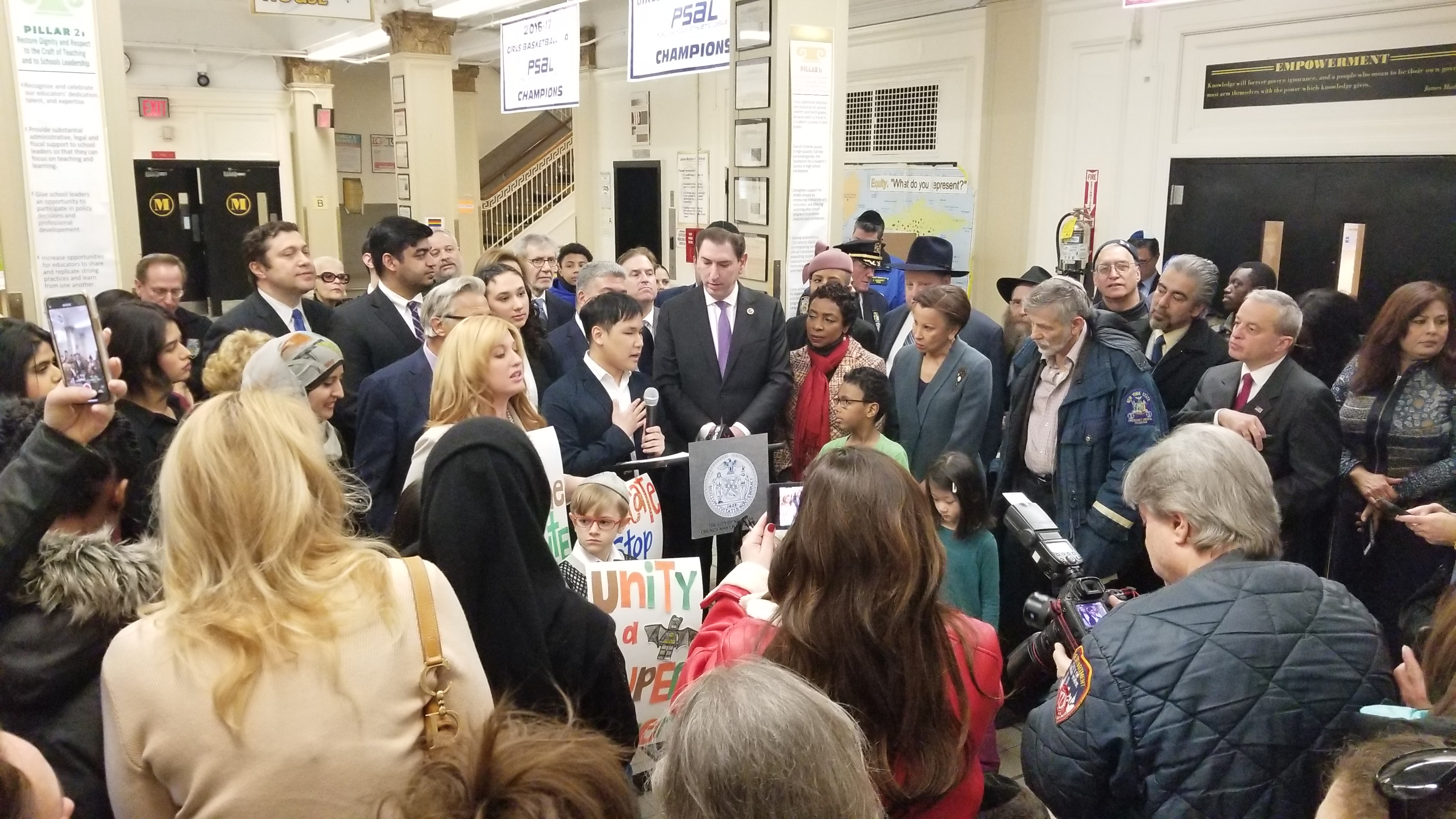 On Sunday, March 3rd, Education and Career Services team member Tommy Lam joined elected officials, families, and students of all ages and backgrounds for a youth rally against hate at James Madison High School in Brooklyn. Hosted by NYC Councilmember Chaim Detusch, the rally was organized in response to the uptick in reported hate crimes in Brooklyn. The event served as a symbol of solidarity that NYC is united in condemnation of all hate crimes.
Tommy shared his experiences as a child having to deal with racism while struggling with his own cultural identity. He felt it was important to participate in the rally and was appreciative of the opportunity to share his thoughts on how racism affected him, his friends and his family.
"In my formative years, I was not in touch with my own sense of cultural identity because of the peers I was with," said Tommy. "I felt detached from my Chinese and Asian identity, and was the butt of many jokes by those who were not like me. I did not feel the sense of 'Asian pride' that my siblings felt. So if speaking at the rally helped to inspire even one youth currently lost in their own skin- that it was okay to have even the tiniest sense of pride in their heritage- then it was well worth it."
Media coverage of the rally: