CPC Service Learning Program Spreads Joy and Squashes Hunger
Main Content
CPC Service Learning Program Spreads Joy and Squashes Hunger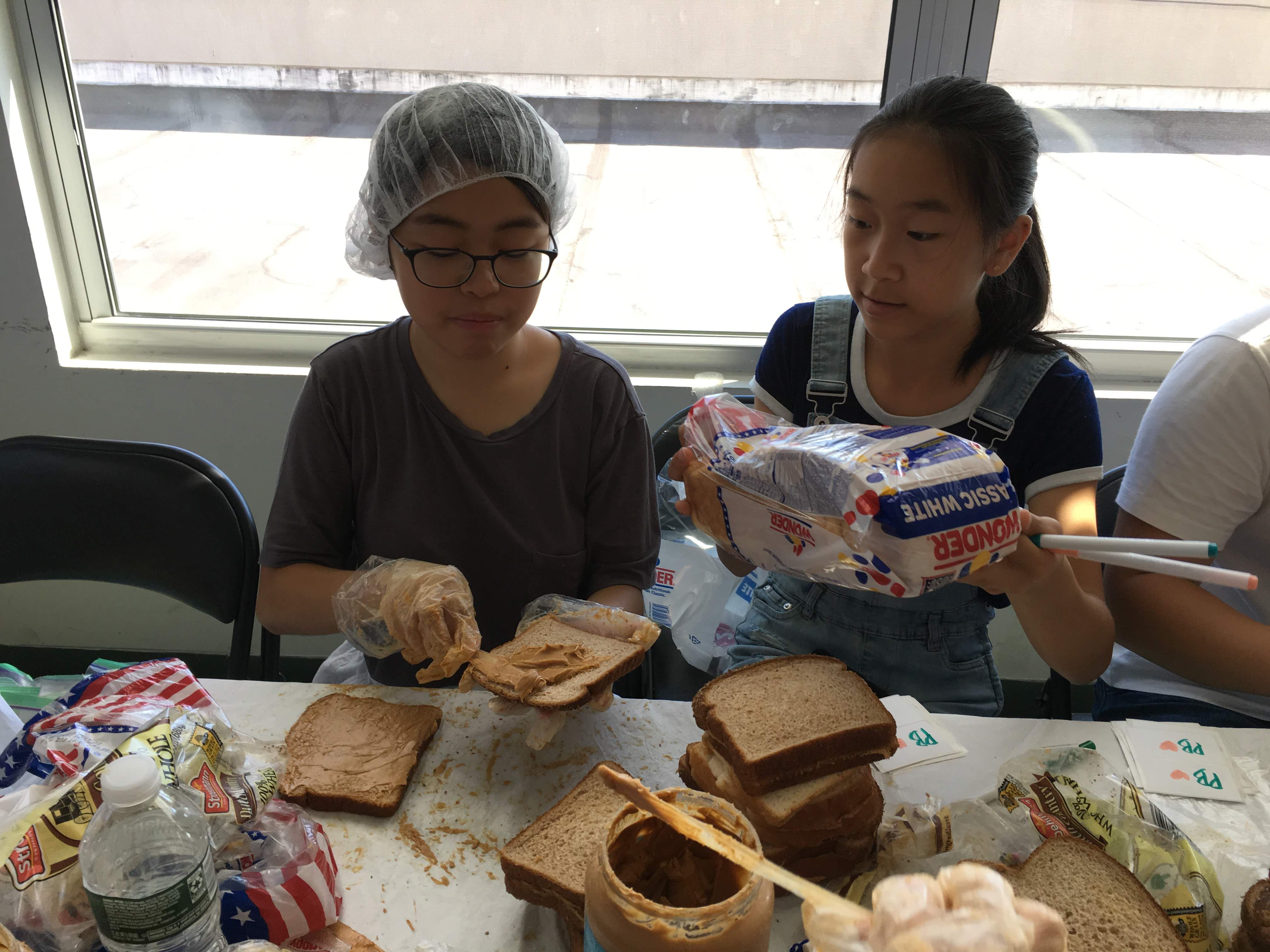 On a hot summer Sunday in June, participants of CPC's Service Learning program gathered together to serve the communities that they grew up in. With the focus of the year being on food waste and hunger in America, they devoted their final project to pay it forward to the out-of-touch population. In the early stages of planning, not only did the students want to serve homemade sandwiches, they sought to spread positivity. Following the initial planning, participants dedicated many of the following days to creating positive messages. They utilized their creativity and goodwill to create hundreds of notes that would be distributed with the sandwich bags.
The Service Learners distributed sandwiches and volunteered in the food pantry of a local Brooklyn church. After the distribution of sandwiches outside the church and in its food pantry, the Service Learners dedicated their attention to Coney Island, where they had further reach to a larger population. Despite the heat and sweat, participants remained stalwart and committed to delivering sandwiches to those less fortunate. Many offered thanks, expressed their own stories and were full of glee to receive such positive comments.
Although the focus on positivity was to the community before them, it ignited comradery among the group. Dedicating their weekend to the blistering heat to support fellow community members taught them the value of a welcoming community.

Written by: Iris Ng