CPC Board Chair Veronica Tsang Receives Spirit of Hope Award
Main Content
CPC Board Chair Veronica Tsang Receives Spirit of Hope Award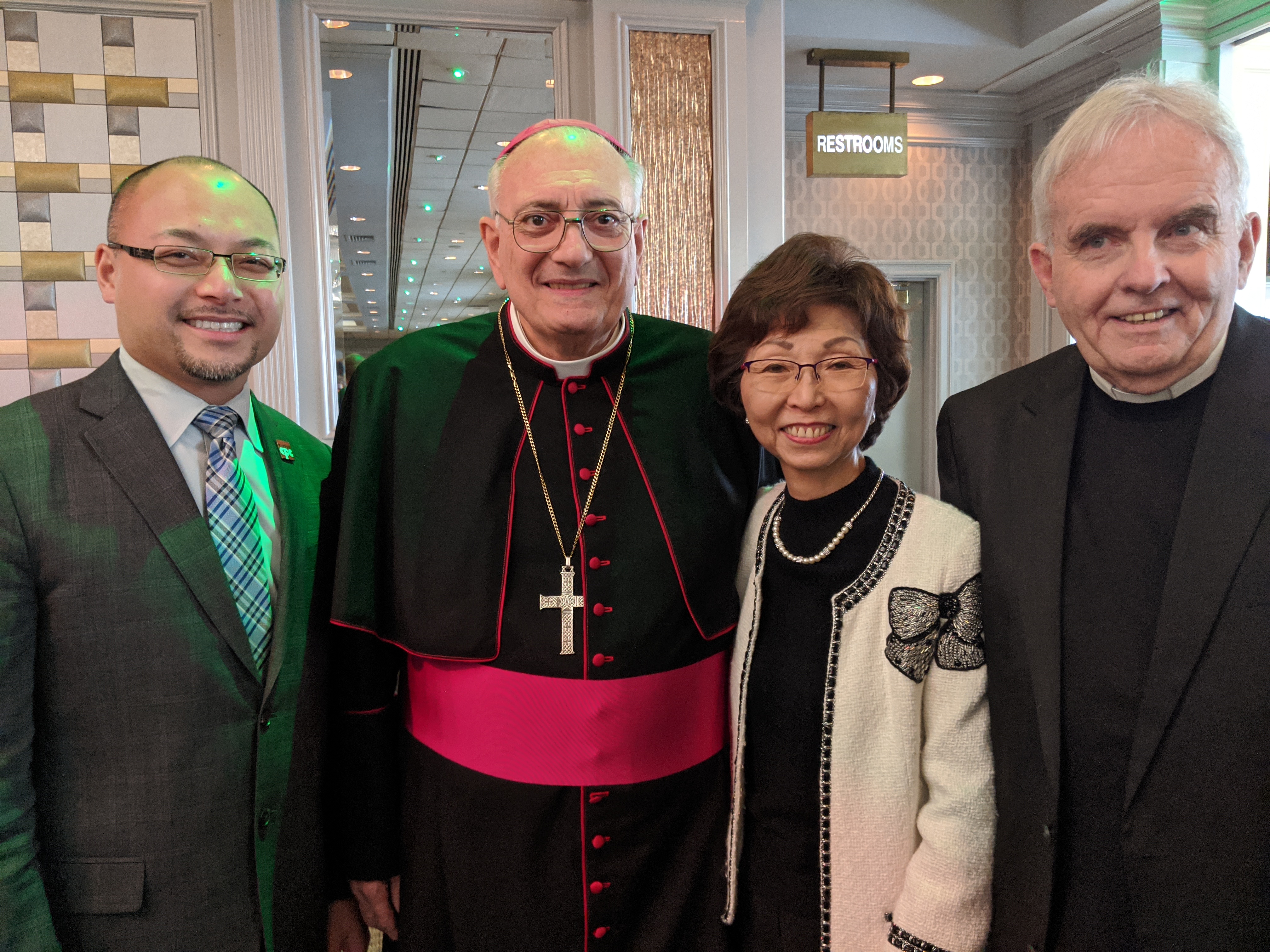 The Catholic Foundation of Brooklyn and Queens awarded CPC Board Chair Veronica Tsang the Spirit of Hope Award at the Bishop's luncheon on Wednesday December 11th. Bishop Nicholas Di Marzio of the Diocese of Brooklyn presented the award to Veronica and presented two other awards to Thomas Chadzutko, ED.D, superintendent of schools for the Diocese of Brooklyn and Monsignor John Strynkowski, a retired priest of the Diocese of Brooklyn. More than 750 guests attended the Bishop's Annual Christmas Luncheon, including CPC President and CEO Wayne Ho.
CPC is proud of the dedication and leadership our Board Chair has shown to further education and our community members. Congratulations, Veronica!
You can read more about the event in QNS.com here.