CPC Chrystie Street Advances to Lego League Semi-Finals
Main Content
CPC Chrystie Street Advances to Lego League Semi-Finals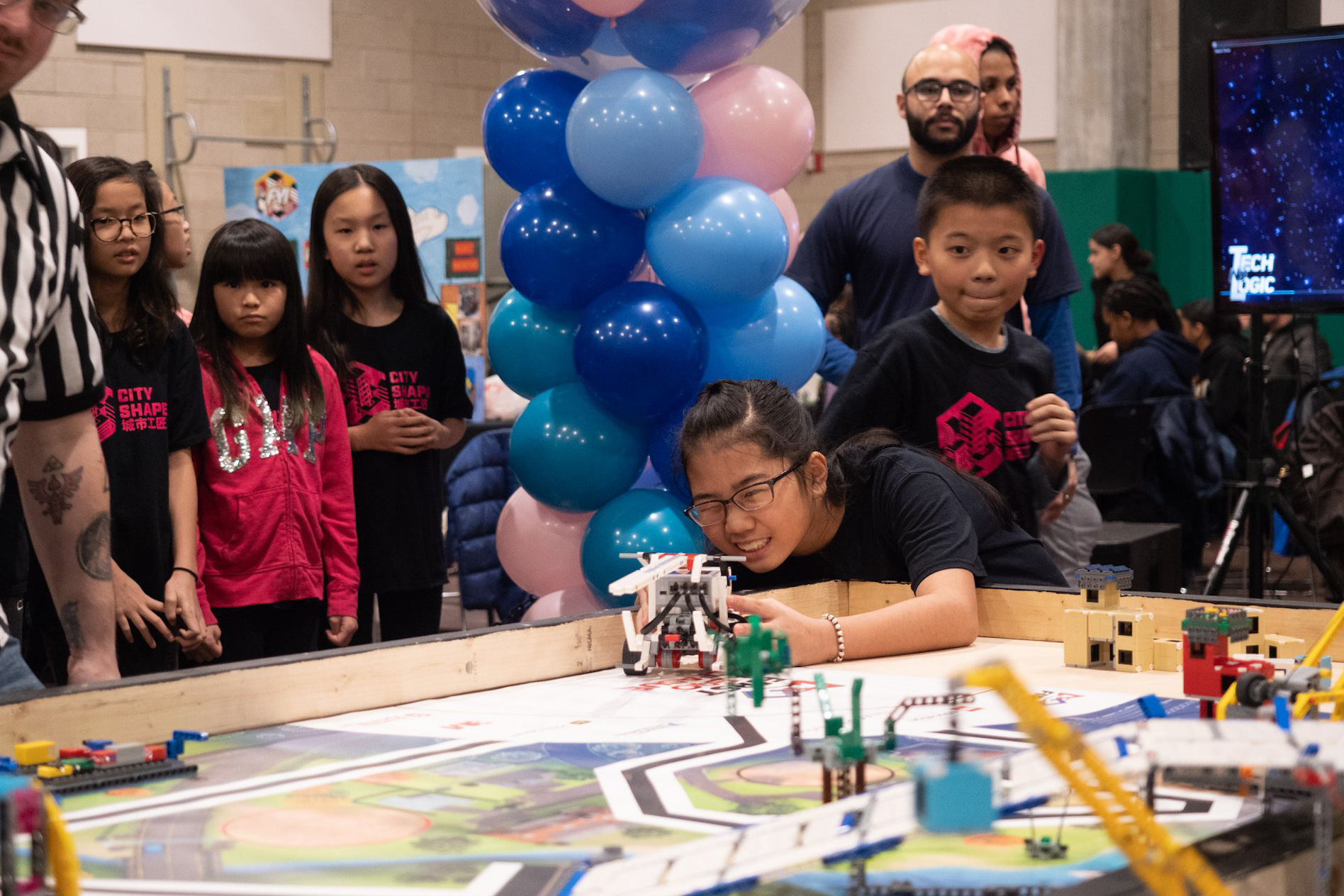 After meeting week after week for the past three months and accumulating over 25 hours of engineering and coding time, the day of the competition finally arrived. On Saturday, February 1st, 11 fifth graders from Chrystie Street School-Age Child Care Center represented their group and CPC in the DYCD-sponsored FIRST Lego League Qualifier. Twenty-one teams competed for a spot in the semi-finals slated for late February. They were judged in three categories: core values, robot design, and innovation project.
Team CPC, aka "21 City Shapers", worked together and successfully completed five robot missions. They also delivered clear and concise presentations of their project and robot design. Their overall performance scored very high and was awarded second place! The children were boisterous and proud at the moment they heard it announced. They received a silver trophy and a silver ticket to the semi-finals.
The Lego Robotics program was made possible through the partnership between DYCD COMPASS and NYC FIRST. It provides an opportunity for 200 fourth to eighth graders in selected DYCD-funded programs to participate in Lego Robotics, a project-based, hands-on program that introduces STEM concepts such as computational thinking, programming, and mechanical engineering. This is the first time that CPC Chrystie is offering it. Not only were the children excited to be a part of this program, the parents were too! Family members showed support by accompanying the team to the competition. CPC Chrystie is grateful for the opportunity to offer robotics to its participants.