CPC Afterschool Students Celebrate Teacher Appreciation Week
Main Content
CPC Afterschool Students Celebrate Teacher Appreciation Week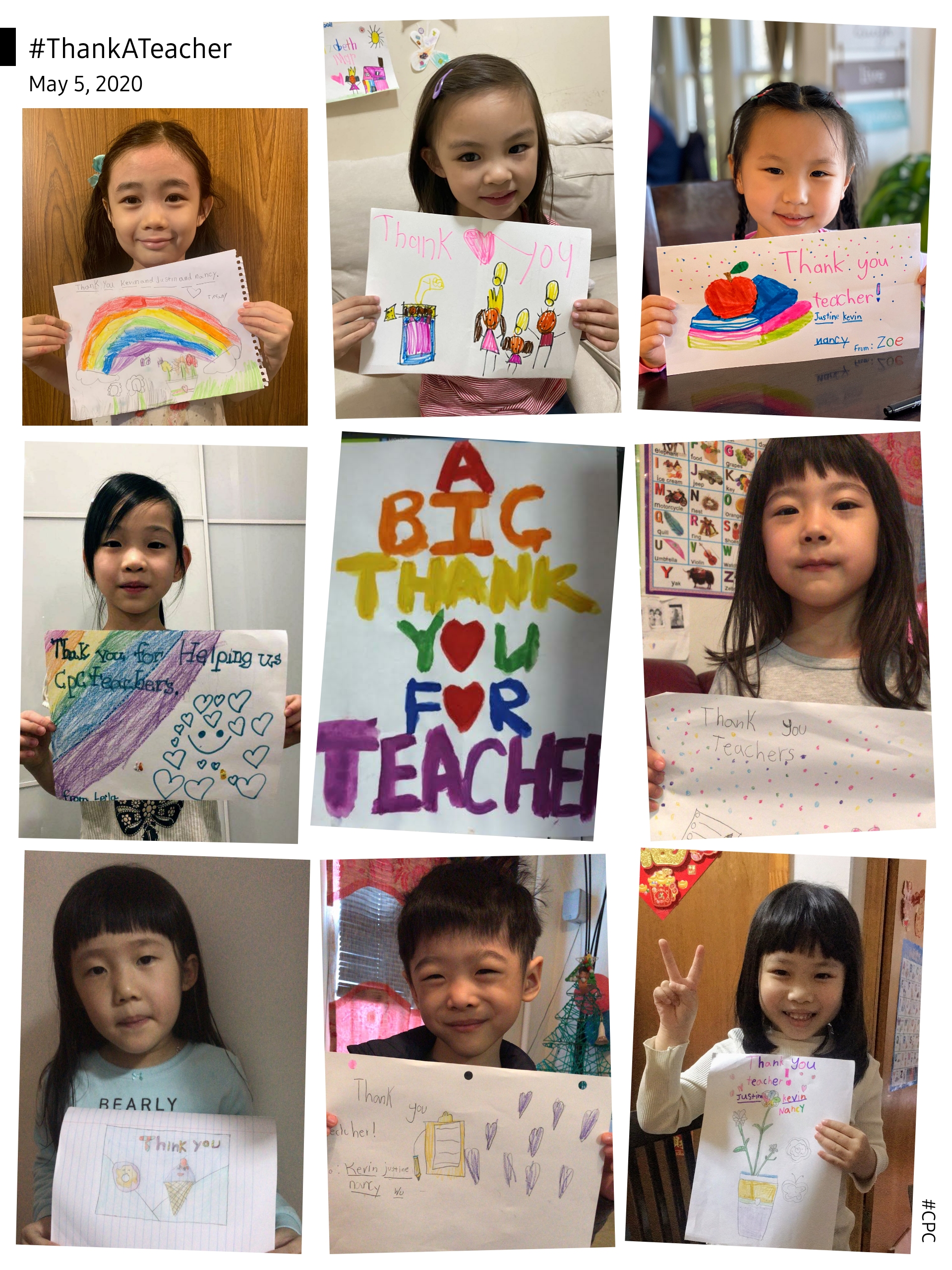 CPC afterschool students created cards and messages to #ThankATeacher during Teacher Appreciation Week, May 4-8th.
CPC teachers have continued their care and commitment to the children of our daycare and school-age programs. From daily calls to virtual meetings and remote activities, they provide support and maintain a sense of consistency for the children and families during this time of uncertainty.
Likewise, distance has not stopped the kids from thanking their teachers. They wrote notes, drew pictures, and made crafts to show their gratitude.
Thank you to all of the teachers in our daycare and school-age programs. Your work is essential!