CPC Receives $2,000 from Investors Bank to Support Senior Services
Main Content
CPC Receives $2,000 from Investors Bank to Support Senior Services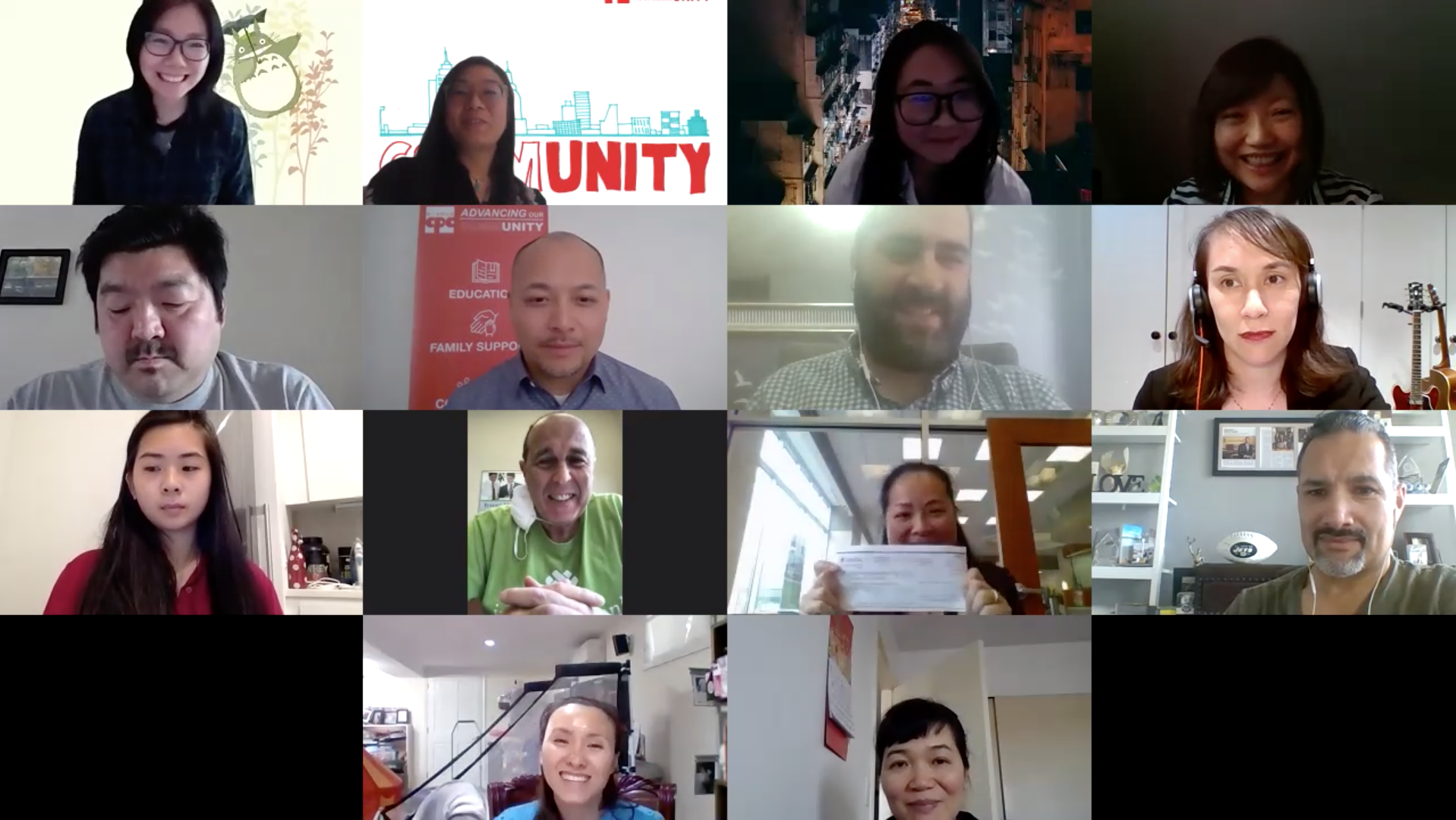 CPC is proud to announce that we have received a $2,000 grant from Investors Bank. In acceptance of the grant, CPC held a virtual check presentation ceremony via Zoom on May 19th with Investors Bank. Attendees included:
Attendees from Investors Bank
Brian Gomez, District Manager
Roni Shoyfer, District Manager
Frank Claps, Sr Branch Manager
Jennifer L Smith, Community Officer
Connie Waterman, Branch Manager

Attendees from CPC
Wayne Ho, President & CEO
Kim To, Chief Development Officer
Steve Mei, Director of Brooklyn Community Services
Mabel Long, Director of Donor Engagement
Flora Lau, Manager of Special Events
Eunice Huang, Communication Associate
Anita Yang, Brooklyn Community Center Administrative Assistant
Helen Ling Chen, Brooklyn Senior Services Coordinator
Cindy Liu, Brooklyn Senior Services GMHI Coordinator

The funds will support our senior services in Brooklyn as well as other boroughs. Seniors remain one of the most vulnerable communities during these crucial times and need as much support as possible.
CPC is honored to have formed such a valuable partnership with Investors Bank and for all the opportunities to work together in support of our mission of promoting social and economic empowerment of Chinese American, immigrant, and low-income communities.
About Investors Bank
Investors Bank, headquartered in Short Hills, New Jersey, is a full-service community bank that has been serving customers since 1926. With nearly $27 billion in assets and a network of more than 145 retail branches, Investors Bank delivers personalized services and products tailored to the needs of its customers. Investors Bank's banking services include complete deposit, loan and cash management products for consumers and businesses. Member FDIC and Equal Housing Lender.