Congratulations to Brian Chen, Incoming Chief Strategy Officer
Main Content
Congratulations to Brian Chen, Incoming Chief Strategy Officer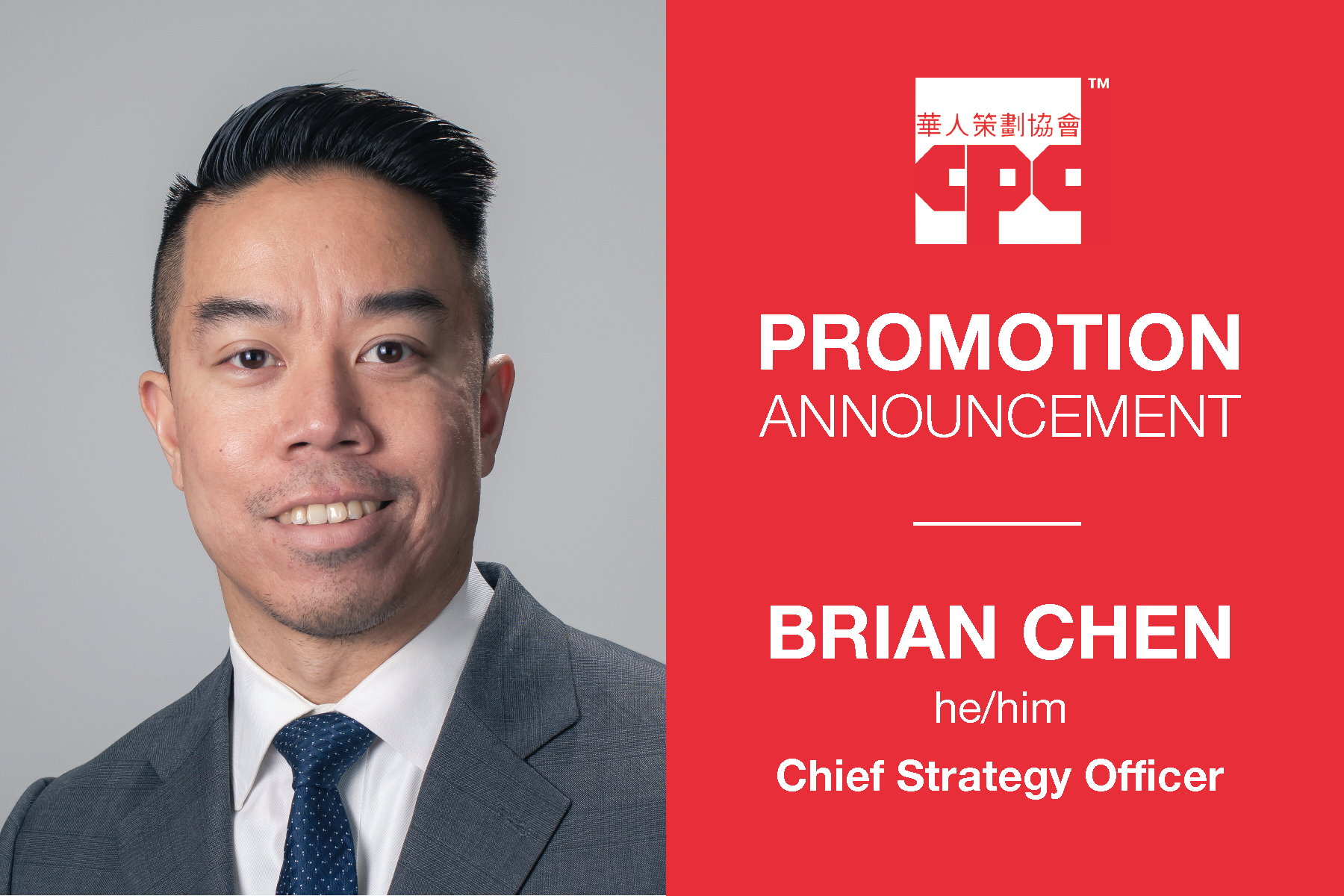 CPC is pleased to announce that Brian Chen, Director of Education and Career Services, will be promoted to Chief Strategy Officer of CPC.
Brian Chen is a mission-driven, non-profit leader committed to an equity agenda. Brian began his career at CPC in 2006 as an Educational Specialist, and he moved his way up CPC as the Supervisor of Queens Youth Services before becoming the Director of Youth Services in 2014. He is currently the Director of Education and Career Services, having overseen the successful merger between CPC's Youth Services Division and Workforce Development Division. Through this merger, he has maximized CPC's impact through culturally responsive academic enrichment, college access, financial empowerment, adult literacy, sectoral job training, and employment services. Brian also represents CPC on several innovative, local and regional partnerships and task forces, including the Lower East Side Youth Opportunity HUB. Brian's collective impact approach fosters holistic development and career advancement opportunities for each of the 7,000 community members his team of 40 full-time staff engages, educates, and empowers annually.
Brian is a proud 2.5 generation Filipino-Chinese American and native New Yorker, an alumnus of the S.I. Newhouse School at Syracuse University, and a graduate of several organizational leadership initiatives at the Coro New York Leadership Center and City University of New York.
Brian said, "I am grateful and excited for the opportunity to continue working alongside such a passionate, dedicated and accomplished team in my new capacity. For 55 years, CPC has been a leader in educating, empowering, and elevating New Yorkers to achieve social and economic mobility. I look forward to building on our collective success and creating sustainable impacts that advance and transform communities."
And as we welcome Brian to his new role, we thank Simon Chiew for his years of service and dedication to CPC, our staff, and our community members! We are excited that Simon will become the Chief of Staff at the Fund for Public Schools and congratulate him on this new endeavor. Simon will contribute to the Fund's efforts to support New York City's 1.1 million public school students through public-private partnerships, innovative projects, outcome-driven initiatives, and strategic responses to emerging needs.
We are so thankful for Simon's 12 years of service and dedication to CPC, our staff, and our community members. He started as the Director of Adult Literacy and became the Director of Workforce Development, guiding this division out of the Great Recession in 2008. He cultivated our relationship with Robin Hood, helping to bring more rigor and data to enhance our workforce development programs. Simon brought his expertise in workforce development and strategic partnerships to LESEN (Lower East Side Employment Network), serving as its first Operations Chair. We wish him the best in his new endeavor.