Artist Loe Lee Creates Joyful Murals for CPC Little Star Early Childhood Center
Main Content
Artist Loe Lee Creates Joyful Murals for CPC Little Star Early Childhood Center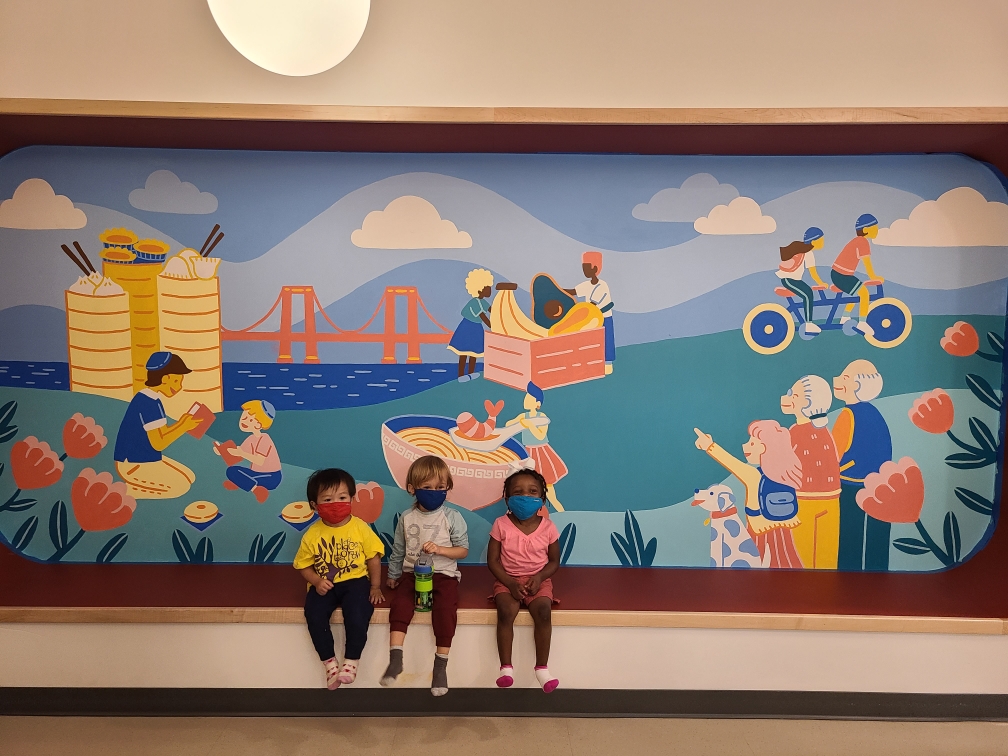 Artist Loe Lee created two whimsical murals in August for CPC Little Star Early Childhood Center. Little Star has been serving nearly 30 children of essential workers throughout the pandemic.
The murals were made possible by an initiative of Welcome to Chinatown to bring back love and morale to the neighborhood through art that celebrates the culture and narrative of Chinatown. See more about the initiative here: www.welcometochinatown.com/initiatives
CPC thanks Loe Lee, her team, and Welcome to Chinatown for this beautiful work of art!
Click through the photos below to bring the scene in the mural come to life.