CPC Joins Caravans and Cyclists for the Census
Main Content
CPC Joins Caravans and Cyclists for the Census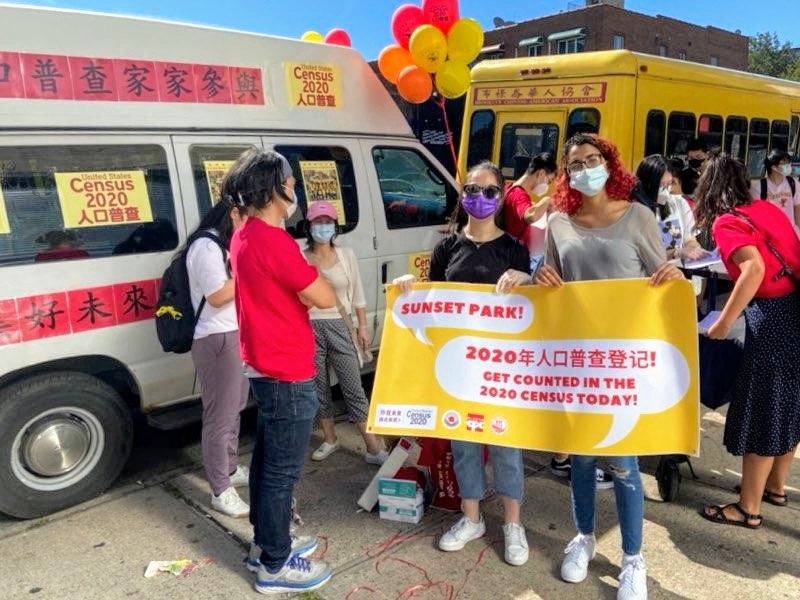 Throughout September, CPC staff have participated in community outreach to ensure our neighbors know the importance of filling out the Census as well as the deadline -- now set to Monday October 5th, 2020.
CPC joined Council Members Margaret Chin and Carlina Rivera, Asian American Federation, and Asian Americans for Equality on Saturday, September 25th in Chinatown and the Lower East Side for a Census community outreach event, Cyclists for the Census. On the 22nd, CPC joined the MinKwon Center and APA VOICE for a voter registration and #2020Census drive at Lippman Plaza in Downtown Flushing.
On September 19th, CPC joined a caravan that rode through Sunset Park to raise awareness about the Census. On the 5th, CPC tabled and joined also joined a caravan in Sunset Park.
In addition, for the past three Fridays, CPC has partnered with Minkwon, Asian Americans for Equality and Asian American Federation to do community outreach. Asian Amercain Federation hosted these events and provided gift cards to anyone who fill out the census with us.
We would like to thank the Census Bureau staff and the Mayor's team for supporting these efforts to ensure a complete count.
See below for photos from these events.
Fill your Census form out now: http://2020census.gov
Already done? Make sure your friends, family members and neighbors fill theirs out too!