CPC Statement on the 2020 Census Citizenship Question
Main Content
CPC Statement on the 2020 Census Citizenship Question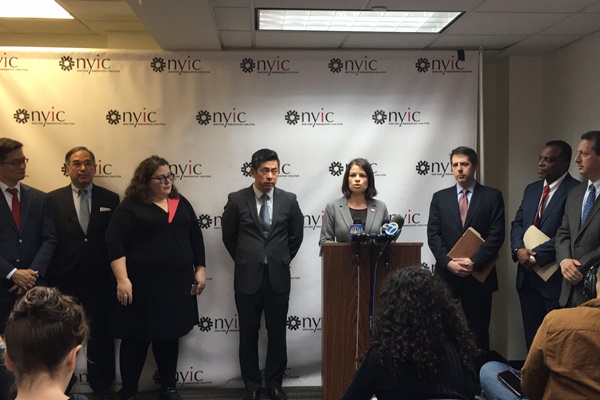 On March 27, 2018, Commerce Secretary Ross decided that the 2020 Census will include a citizenship status question. CPC is gravely concerned that this question will discourage people from completing the Census, and the Asian American community already struggles to ensure that our community members are counted.
The Census will define policymaking, funding allocations, and electoral representation at the federal level for the next 10 years, so it is critical to ensure that our communities are counted accurately. With over 70% of Asian Americans being immigrants and nearly 200,000 undocumented Asian American New Yorkers, there is a high risk that our community will be marginalized in this Census.
"The inclusion of a citizenship status question in the 2020 Census will have a chilling effect for immigrant communities and communities of color," said Wayne Ho, President & CEO of the Chinese-Amer­ican Planning Counci­l. "This will have negative, long-term effects on not only the communities we serve but also all New Yorkers. We urge the Congress to pass legislation to remove the citizenship status question and ensure our state has proper electoral representation and federal resources."
On March 28, 2018, CPC's Carlyn Cowen, Chief Policy & Public Affairs Officer (pictured above); Amy Torres, Director of Policy & Public Affairs; and Lois Lee, Director of CPC Queens Early Childhood Center proudly stood with allies during press conferences with the New York Immigration Coalition and APA Voice in full support to Congressional Members looking to pass legislation to ban this citizenship status question, and the NYS Attorney General's litigation efforts.
Click here to read the New York Immigration Coalition Press Release
Click here to read the APA Voice Press Release

Click here for information on CPC's FY18 NY State Policy & Advocacy Agenda