Books and Meals for CPC Homecrest School-Age Enrichment Program at PS 153
Main Content
Books and Meals for CPC Homecrest School-Age Enrichment Program at PS 153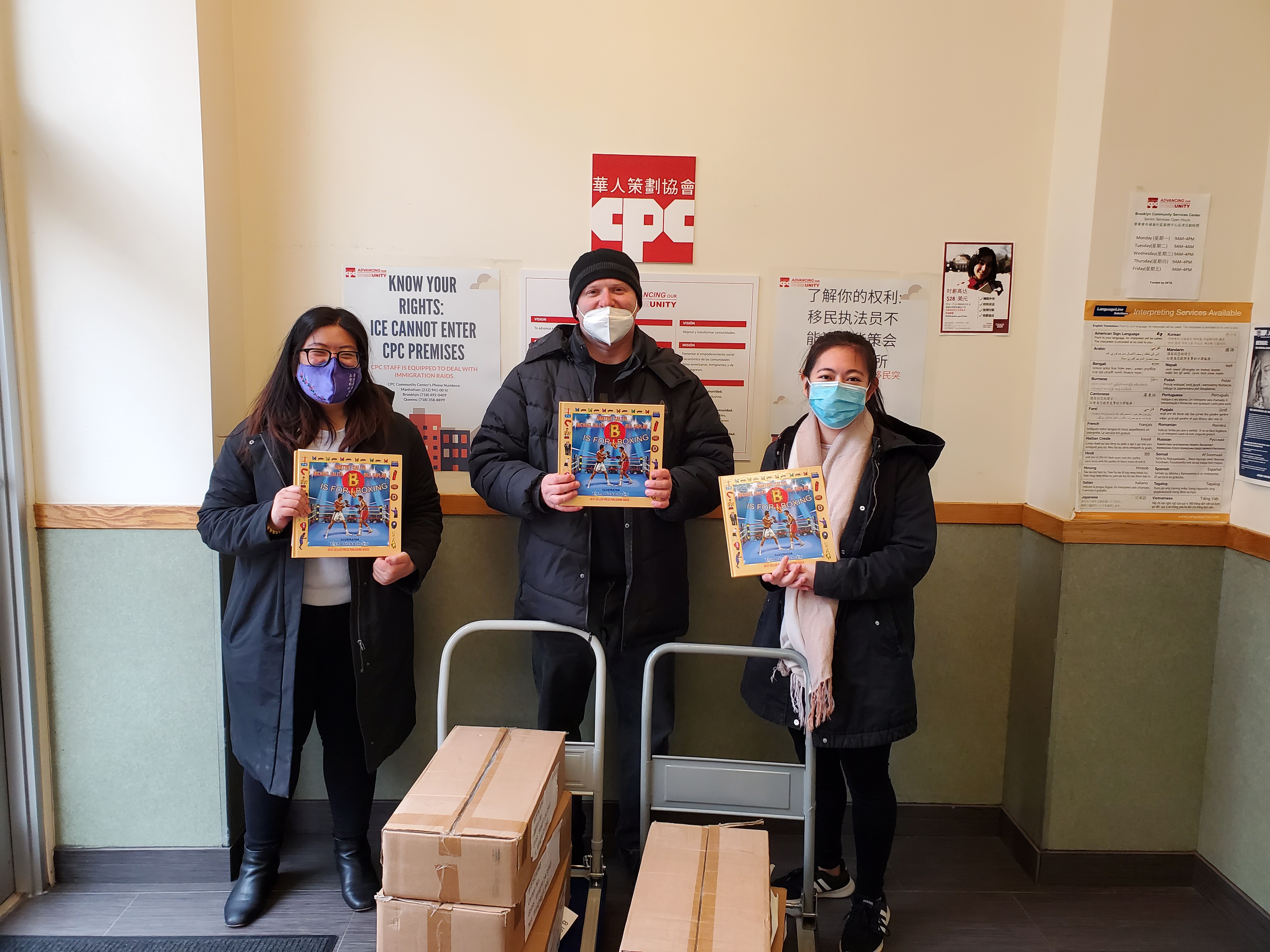 Thanks to the generosity of our community members, students and families of CPC SACC at PS 153 Homecrest in Brooklyn, received books and meals over the holidays. The book donation was by Boris Nobel with Salita Foundation, which donated 96 copies of "B is for Boxing" to our program.
CPC School-Age Child Care Center at PS 153 also partnered with Send Chinatown Love to distribute 250 hearty meals to the children and families of the PS 153 school community. PS 153 is in a district that is among the hardest hit by COVID-19 in South Brooklyn. The meals are a welcome reprieve for many of the families who have been struggling. Thank you to Send Chinatown Love for sponsoring the meal distribution and thanks to Wing Hing Restaurant for preparing the meals. Shout-out to the CPC PS 153 staff who braved the cold, took the time to contact families and provided a pick up schedule to ensure social distancing and safety.
Ashley Huang, Director of the CPC School-Age Child Care program at PS 153, oversaw the food distribution.