CPC Director of Queens Community Services Mitchel Wu Appointed to the New York City Civic Engagement Commission
Main Content
CPC Director of Queens Community Services Mitchel Wu Appointed to the New York City Civic Engagement Commission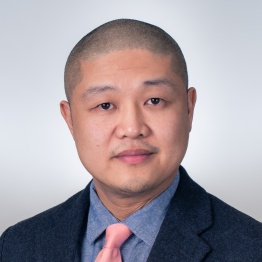 Mitchel Wu, CPC's Director of Queens Community Services, was appointed by Queens Borough President Donovan Richards to the New York City Civic Engagement Commission to promote greater civic participation among city residents. In this role, he will support the Commission's efforts to partner with community-based organizations and civic leaders to increase awareness of City services and assist City agencies in developing civic engagement initiatives.
"I am thankful to Borough President Richards for appointing me to serve on the Civic Engagement Commission and for this opportunity to help ensure that our city is engaging with and responsive to the needs of historically underserved communities," said MITCHEL WU. "These needs are particularly acute in Queens, where approximately half of residents are immigrants and over half speak a language other than English at home."
Read the press release about Wu's appointment.