CPC Community Members Provide Testimony in Support of Mixed-Use Project at City Council Zoning Subcommittee Hearing
Main Content
CPC Community Members Provide Testimony in Support of Mixed-Use Project at City Council Zoning Subcommittee Hearing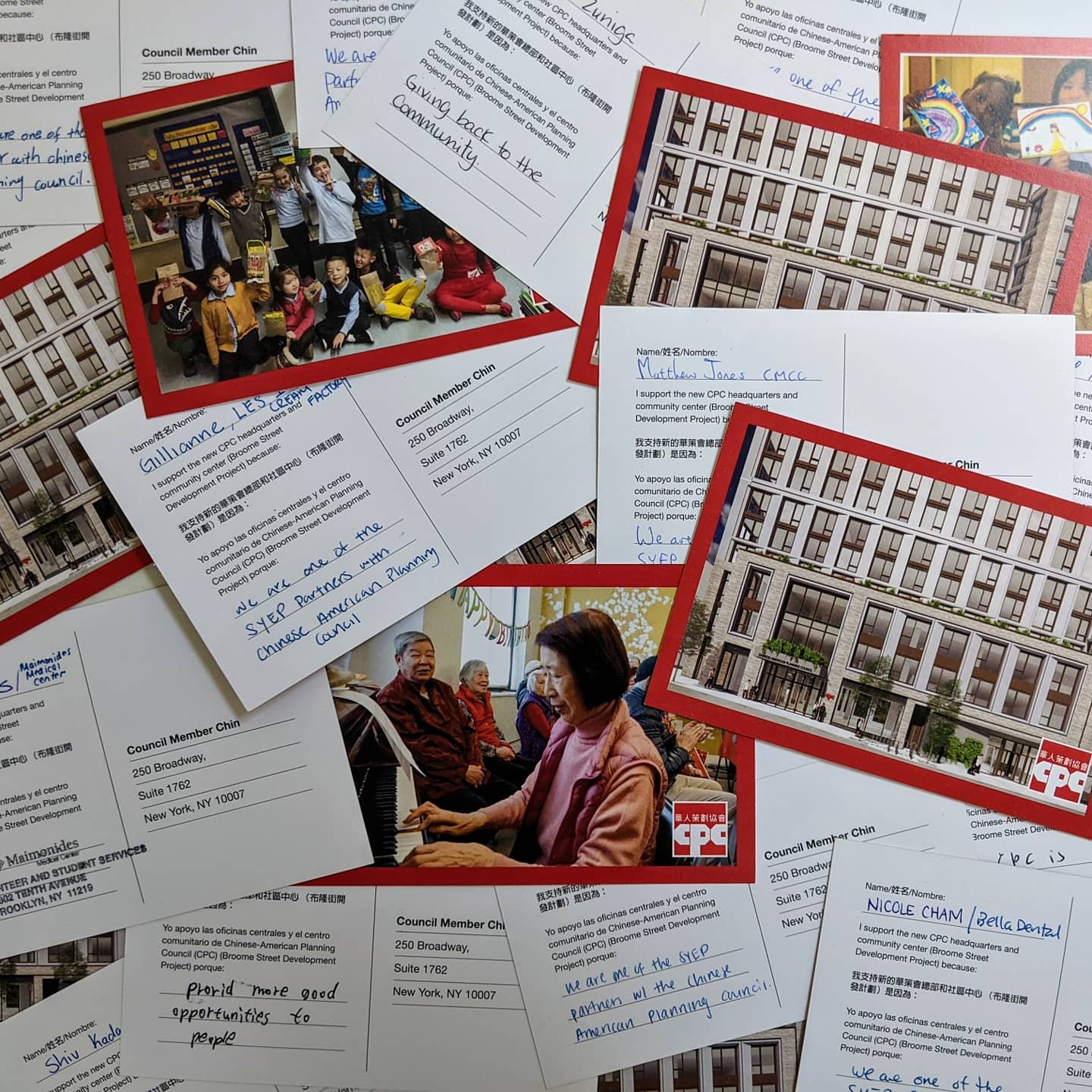 On Thursday, January 30th, more than 100 staff and community members filled the City Council Chambers for testimony on CPC's mixed use project at the City Council's Zoning Subcommittee Hearing. We testified about the history of the project, the importance of CPC, and the benefits to the community. We delivered over 3,000 postcards, letters, testimonies, and petition signatures to the Council Members. More than 10 partner organizations and 6 community members of CPC Project Reach testified in support of our project.
The Zoning Subcommittee votes on February 12th and the Land Use Committee votes on February 13th on whether to advance CPC's project to the entire City Council on February 27th.

CPC would like to thank all those who came out in a show of support for our work in the community and our project for a new community center and headquarters.

Please show your support for CPC's project by submitting your name at communityatbroome.com.
You can also support our project by emailing Council Member Chin at ADrummond@council.nyc.gov using the subject line "Supporting CPC's New Home" OR by mailing a letter of support to Council Member Chin at 250 Broadway, Suite 1762, New York, NY 10007. Use this letter template for your message.
For 55 years, the Chinese-American Planning Council (CPC) has provided vital services to the Lower East Side community. We envision a future Lower East Side that is accessible to all, supportive of our most vulnerable populations, and is a model in affordable housing, catering to a diverse range of incomes and ensuring affordability for future generations.
To achieve this, we know CPC must expand its education, family support, and economic empowerment services that will complement CPC's existing senior housing program. It is for this future that CPC has embarked on a long-term visioning and planning process to develop a new home and community center which will allow the organization to remain an anchor of the Lower East Side.
This planning process has culminated in a cohesive master plan utilizing an unused private parking lot to create an inclusive community within the Lower East Side. Following an extensive search, CPC is proud to work with Gotham, a 107-year-old organization with extensive experience developing within public-private partnerships that transform and consistently give back to communities in which it builds.
For any questions, please contact info@cpc-nyc.org.