Lunar New Year Oral History Project with NYPL
Main Content
Lunar New Year Oral History Project with NYPL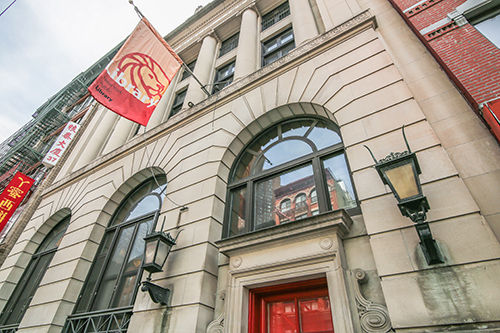 In January, 2017, students in one of the Office for New Americans high intermediate-level English classes in CPC's Workforce Development Division Adult Literacy Program participated in recording their oral histories as part of the Chinatown Legacy Project, part of the New York Public Library's Community Oral History Project. The project, whose mission is to "collect oral histories of people who have lived or worked in Chinatown neighborhood," elicited the students' personal histories with Lunar New Year (as well as the Burmese New Year Festival, Thingyan).
Across three visits, NYPL volunteers helped acquaint the students with the project, create questions they would like to be asked about their family and cultural traditions, and practice interviewing one another about the topic of Lunar New Year/Burmese New Year Festival. The goal was not to discuss cultural norms about these festivals but to encourage the students to discuss their families' and their own holiday traditions. On January 30, pairs of students took turns interviewing one another on voice recording equipment, aided and administered by NYPL volunteers.
Many of the students initially thought it impossible to speak about themselves for the ten-to-fifteen minutes each that were normal for the project. However, with practice, determination, and language skills learned in the Literacy Program many of them were able to meet and exceed that amount of time, and opened up about their individual histories comfortably and fluidly.
The recordings of those interviews can be found on the Project's website.
Click here to listen to the Chinatown Legacy Project