In Memory: Josephine Ho, CPC Board Member
Main Content
In Memory: Josephine Ho, CPC Board Member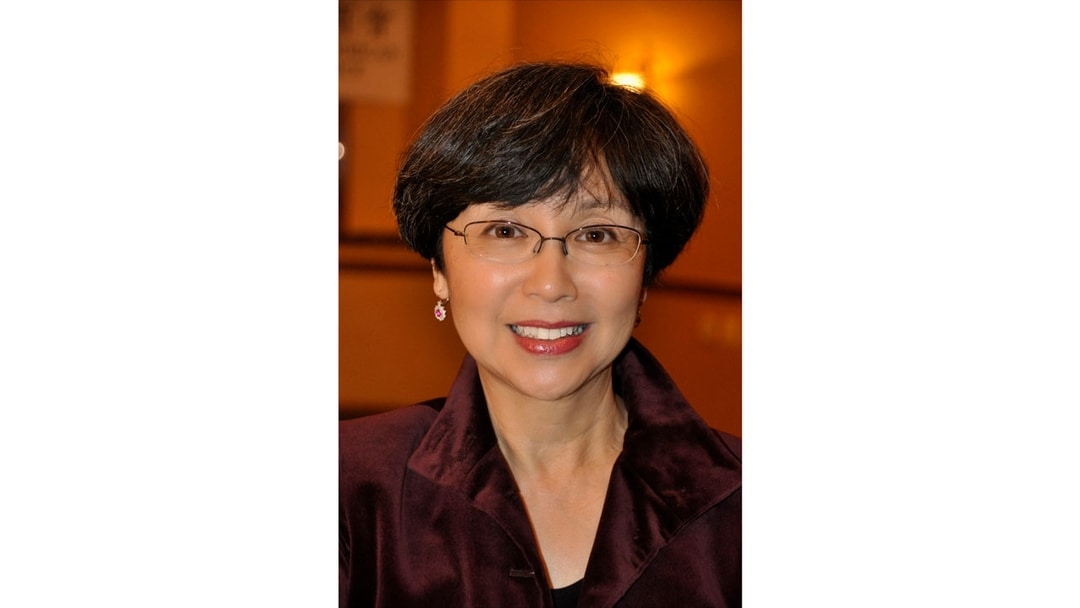 It is with great sadness that we share news of the passing of Josephine Ho, a CPC Board Member and advocate for Asian immigrants. Josephine served on the CPC Board for 30 years and dedicated her life to the community with kindness and compassion.
Josephine was also the Executive Director of the New Jersey Chinese-American Chamber of Commerce (NJCACC) since 2010. Through her dedication to NJCACC and CPC, she helped to nurture an environment that has deep and lasting effects on the Asian American Communities in New Jersey and Metro New York.
The Ho Family has asked in lieu of flowers please send donations to the below community organizations that Josephine had been deeply involved in over the last 40 years:
Chinese-American Planning Council – https://www.cpc-nyc.org/
Chinatown Health Clinic Foundation (Charles B. Wang Community Health Center) – www.cbwchc.org
More information is available at https://josephineho.webflow.io/.

Obituary (provided courtesy of the Ho Family)
Josephine was born on February 5, 1953 in Hong Kong. She immigrated with her parents and two brothers to United States at the age of 9 and grew up in New York City's Chinatown. At the young age of 15, Josephine began volunteering at the CPC. This experience instilled in her a lifelong dedication to the community's needs and the importance of advocacy.
She graduated from Cornell University as a first generation immigrant in her family to attend an Ivy League college. During her college years, Josephine and fellow students formed the Asian American Coalition to advocate for Asian American Studies and the establishment of an Ethnic Studies Center. She was also tasked with recruiting more Chinese American students from Chinatown to attend Cornell and be a "big sister" for those who came. After college, Josephine's work consistently revolved around community service and education. She enjoyed teaching English as a second language at the San Francisco Chinatown Community College, served as VP and President of Cincinnati's Chinese American Association, and helped established the first Chinese Language Program at Cincinnati's Walnut Hills High School. After obtaining a Master's Degree in Community Health planning and Administration at University of Cincinnati, she worked for the Cincinnati Health Department and helped obtain a $17 million Johnson Foundation grant. Throughout her life, Josephine was committed to serving the community with dedication, kindness and compassion through collaboration and partnership building.
In 1986 the family settled in the Central New Jersey shore closer to Josephine's parents, where they raised two children. In her early years of motherhood, she was a homemaker. Guided by school teacher and godmother, Mrs. Virginia Kee, she also spent 30 years serving as a board member of the CPC, devoting much of her time helping the immigrants from Asia in their new community she so much loved.
With the support of the dedicated Board of Directors and members of the NJCACC, Josephine promoted business among members, and organized special informative seminars, panel discussions, and networking functions that served the Asian American business community through advocacy and sharing of knowledge and success stories. For her work through NJCACC, Josephine received an award on September 26, 2019 from National Asian/Pacific Islander American Chamber of Commerce & Entrepreneurship in honor and appreciation for her leadership and dedication to the Asian American Business Community. In December 2018, she also received an award from the New Jersey Chapter of Overseas Chinese Association (OCA-NJ) in recognition of her dedicated service to the New Jersey Asian American Community.
Josephine is survived by her husband –Dr. Peter Ho, a radiation oncologist; son, Dr. Derek Ho, physiatrist, of New York City; daughter Kendra Ho, an IT project manager, presently living in San Diego, California; her mother, Mrs. Kaok Yu Lau, of Queens, New York; her brothers, John T. Lau, of Princeton, New Jersey, and Dr. Joseph Lau, of Natick, Massachusetts; and her godmother Mrs. Virginia Kee, of New York City.

Media Coverage: