Brooklyn Partners Stand Together for 'Hate Has No Home Here' Event
Main Content
Brooklyn Partners Stand Together for 'Hate Has No Home Here' Event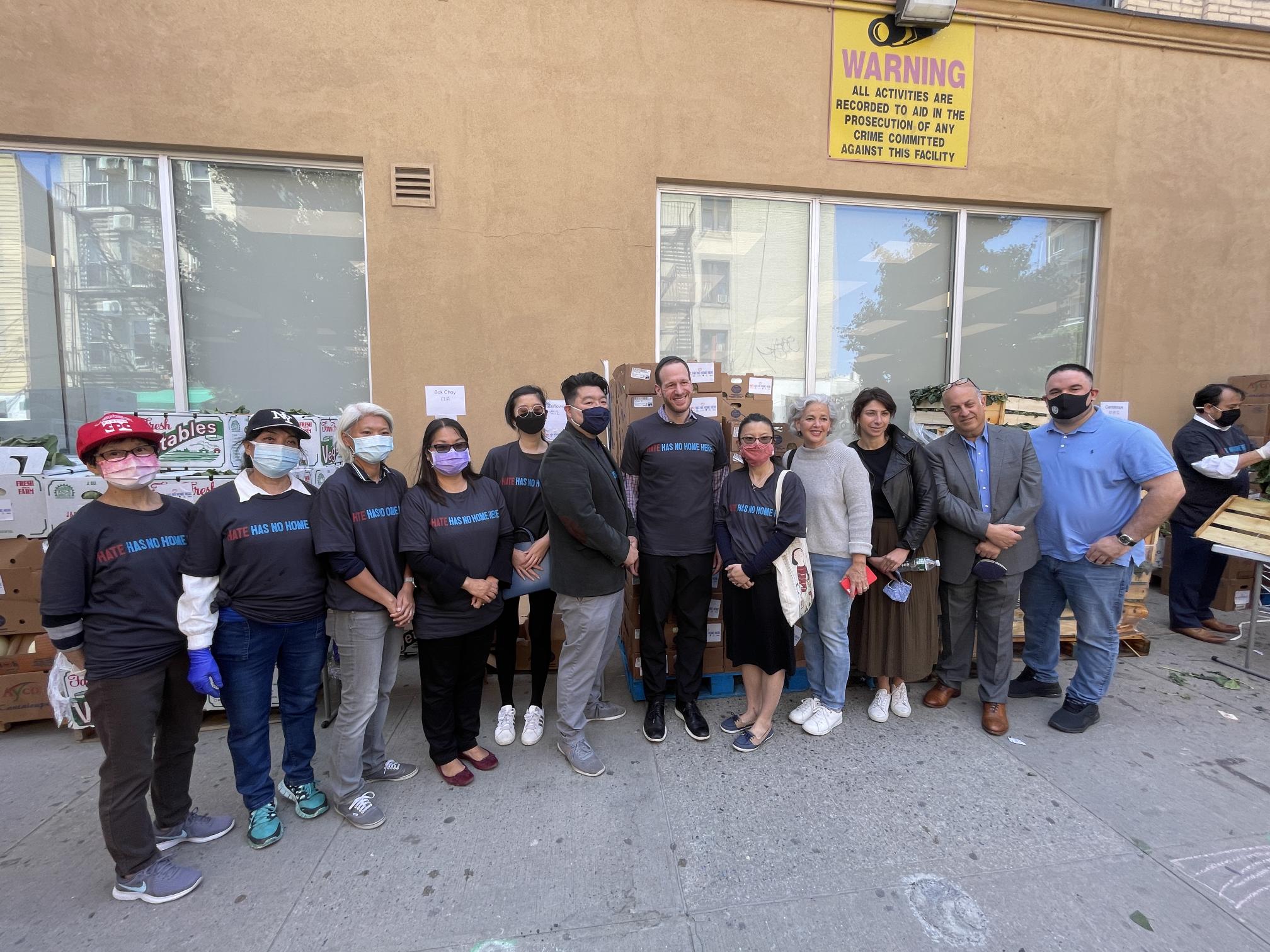 On Tuesday, May 25th, CPC Brooklyn Community Services partnered with Met Council on a food distribution to address food insecurity and to push back against, hate, bigotry, and discrimination against the AAPI community. We are proud to stand in solidarity with all our partners, Catholic Charities Queens and Brooklyn, Council of Peoples Organization, Boys and Girls Club of Harlem, La Journada, The Ali Forney Center, and the UJA Federation of New York to unequivocally say "Hate has not home here", and Hate has no home anywhere.
As part of the event, CPC was able to distribute food to over 900 community members in need. We want to thank Met Council for your leadership, generosity, and support.
Shout-out to the the offices of Senator Andrew Gounardes, Assembly Member Peter Abbate, Council Member Carlos Menchaca, Council Member Justin Brannan, the Kings County District Attorney, and the Mayors office of Prevention of Hate crime prevention for joining us and rejecting violence and bias of any kind.