CPC and Subsidiary Welcome New Board Members
Main Content
CPC and Subsidiary Welcome New Board Members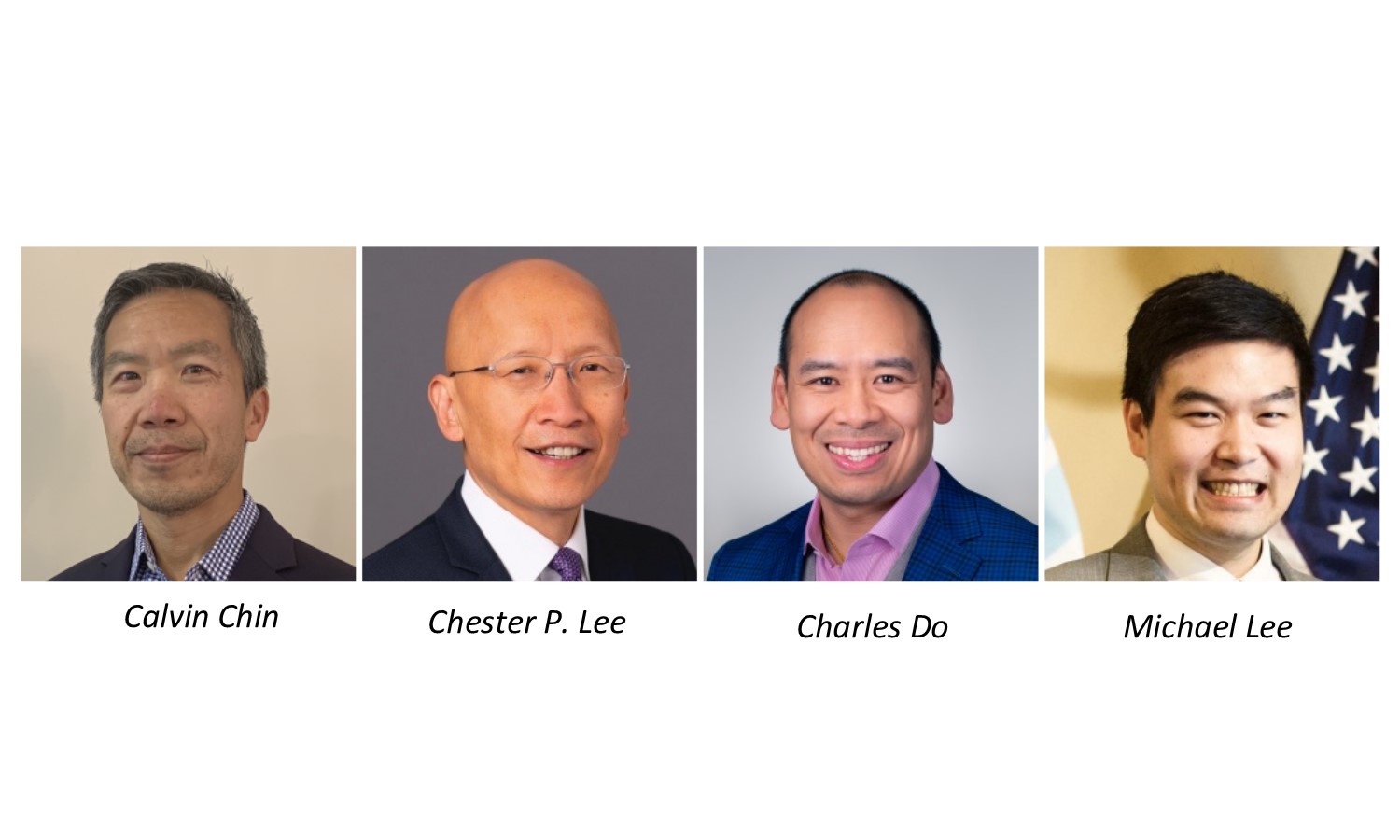 FOR IMMEDIATE RELEASE
CHINESE-AMERICAN PLANNING COUNCIL AND SUBSIDIARY WELCOME NEW BOARD MEMBERS
Date: June 22, 2021
Contact: Wayne Ho, President and CEO | (212) 941-9020 x 143 | who@cpc-nyc.org
New York, NY – The Chinese-American Planning Council Inc. (CPC) is excited to announce the elections of Calvin Chin and Chester P. Lee to its Board of Directors as well as Charles Do and Michael Lee to the Board of Directors of its subsidiary, CPC Home Attendant Program Inc. (CPCHAP).
Calvin Chin is a native New Yorker, born and raised in Chinatown to immigrant parents. His career journey has been primarily in wealth management and investment banking (Alliance Bernstein, Chase, Bank of America, and Burnham Securities, Inc.), and most recently in the not-for-profit sector (Redeemer Presbyterian Church) advising start-ups and assisting people to build their businesses and to help find their vocational calling. He serves as an advisory board member to Hope For New York. Calvin has a Bachelor's Degree from the University of Buffalo (SUNY) and a MBA from NYU Stern School of Business. He and his wonderful wife have two delightful teens.
"I am honored and delighted to join the talented board and staff of CPC as they continue their very important work post-pandemic. I also grew up in Chinatown and saw firsthand how CPC lifted up the youth and seniors with education and community services. I am excited to be a part of CPC as it provides robust essential programs for the residents of the Lower East Side, Sunset Park, and Flushing now," said Calvin.
Chester P. Lee is co-chair of Duane Morris' Real Estate Practice Group. He has almost 40 years of practice in the area of real estate law, providing strategic and legal advice for all types of commercial real estate transactions and working with landlords, tenants, and subtenants. Chester is a 1982 graduate of Harvard Law School and a summa cum laude graduate of Columbia University.
"I am humbly honored to serve on the board of CPC. It is an incredible organization with over a 55-year history of helping, without fanfare, vulnerable Asian immigrant and low-income individuals and families in New York City. These individuals and families are often overlooked or underserved by traditional social service networks due to language, cultural and other barriers. CPC supports the youngest (through educational programs) to the oldest (through home care, senior housing, etc.) of its community members. I look forward to working with the many talented and multi-faceted members of the CPC board and staff," said Chester.
Charles Do is a Managing Director and Head of Vehicle Remarketing at JPMorgan Chase & Co. He has almost 20 years of professional experience in general management and corporate finance roles at various Fortune 500 companies.
"I'm grateful to be elected to the board of CPCHAP. I look forward to getting more involved in our home care services and contribute towards evolving the organization," said Charles.
Michael Lee is the Managing Director of Corporate Development at the New York Institute of Finance. He has over 14 years of professional experience in leadership roles in nonprofit management as well as fundraising, most recently with Apex for Youth.
"I am humbled to play a role in overseeing CPCHAP. The organization provides home care that is critical for nearly 3,000 seniors, individuals with disabilities, and their families. I hope to bring the same care and compassion that all our home health aides bring to our community members," said Michael.
Media Coverage