CPC Project Reach Raises More than $10,500 for Give OUT Day
Main Content
CPC Project Reach Raises More than $10,500 for Give OUT Day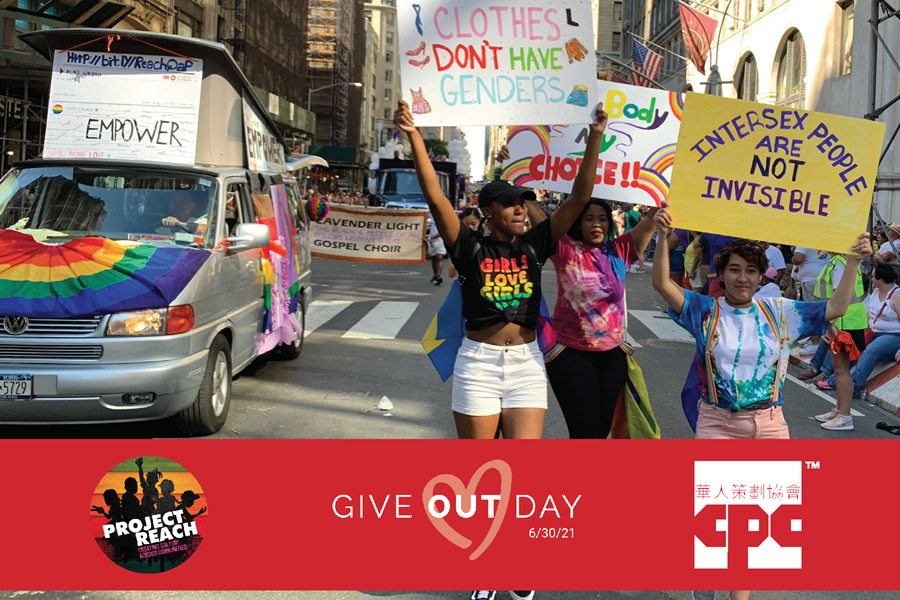 For the month of June, CPC Project Reach took part in a national campaign called Give OUT Day.
THANK YOU to all the generous donors who joined this incredible campaign in support of CPC Project Reach and LGBTQ communities nationwide.
Because of your support, we were able to surpass our goal and raise $10,672!
Andrey Alexandrov
Anonymous
Clare Archer
Catherene Baker
Nicholas Chesla
Clare Clingain
Anthony DiVittis
Wendy Feng
Mei Fung
Ann Gael
Andrew Gessner
Matthew & Emily Grasser
Christopher Illum
Daniel Kao
David Kao
Wendy Louie-Lam and Kevin Chi Lam
Dmitry Kurmanov
Anton Kuzmin
David and Karen Liu
Randall Liu
Todd Liu
Chalermchai Losirisup
Paul Pfeiffer
Dimitri Saliani
Tim Shan
Dmitriy Stepanov
Mark Thompson
Amy Wagner
Lateef Wearrien
Katherine Wu
Jenny Yang
Tymur Zhyhunov
Deborah Zicht
Thank you to all our supporters standing with us in solidarity!
If we have missed you, please send us an email at mlong@cpc-nyc.org and we will correct the error.
All funds will help support the empowerment of youth and marginalized communities, namely LGBTQ+ People of color to combat stigma in schools, home and agencies across New York City.
READ MORE ABOUT CPC PROJECT REACH HERE