CPC Summer Rising Students Complete Mural at PS 130
Main Content
CPC Summer Rising Students Complete Mural at PS 130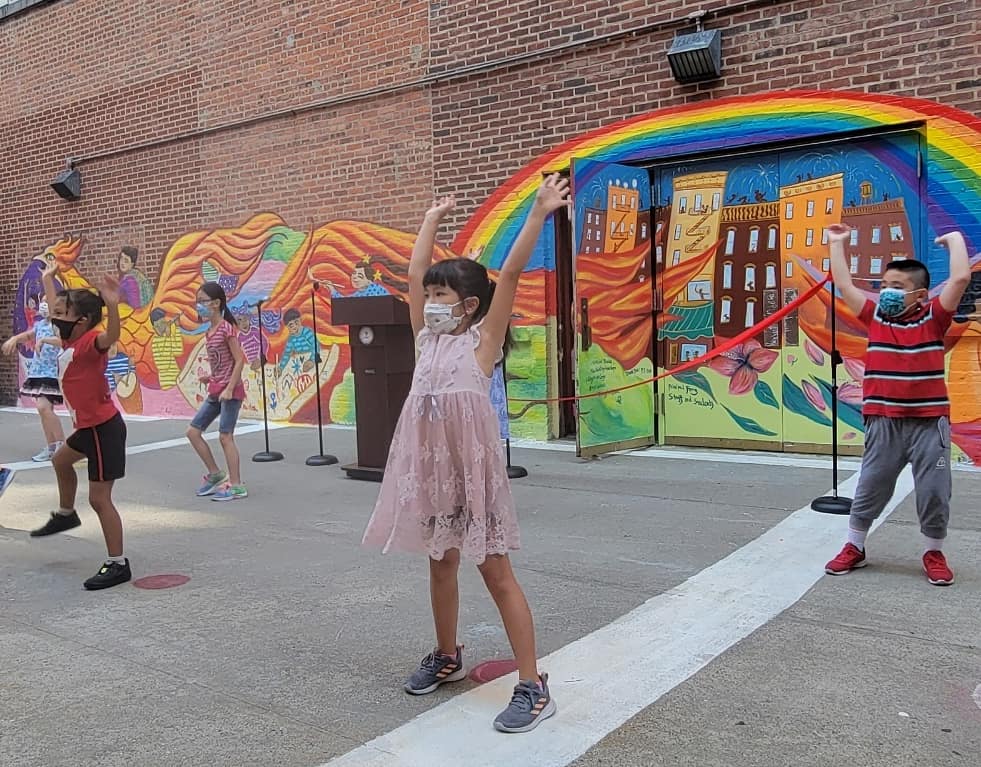 Congratulations to PS 130 and Principal Fong on their School Mural Ribbon Cutting Ceremony! Principal Fong along with Resident Artist, Peach Tao, envisioned the mural "WE RISE" which encompassed the heart of Chinatown. The mural features a phoenix rising bringing life to the exterior wall of PS 130.
CPC Summer Rising students worked along with Peach Tao brainstorming and sharing what this mural should contain and assisted in painting parts of the mural. At the ribbon cutting ceremony, our Summer Rising students spoke about their experience and performed at the ceremony. We are excited because as we move into a new year, this mural reminds us that our community will rise again!
See below for a link to a slideshow of the process and the ribbon cutting ceremony for the mural, titled "WE RISE."