CPC Receives $10,000 Grant from the National Automobile Dealers Association Foundation
Main Content
CPC Receives $10,000 Grant from the National Automobile Dealers Association Foundation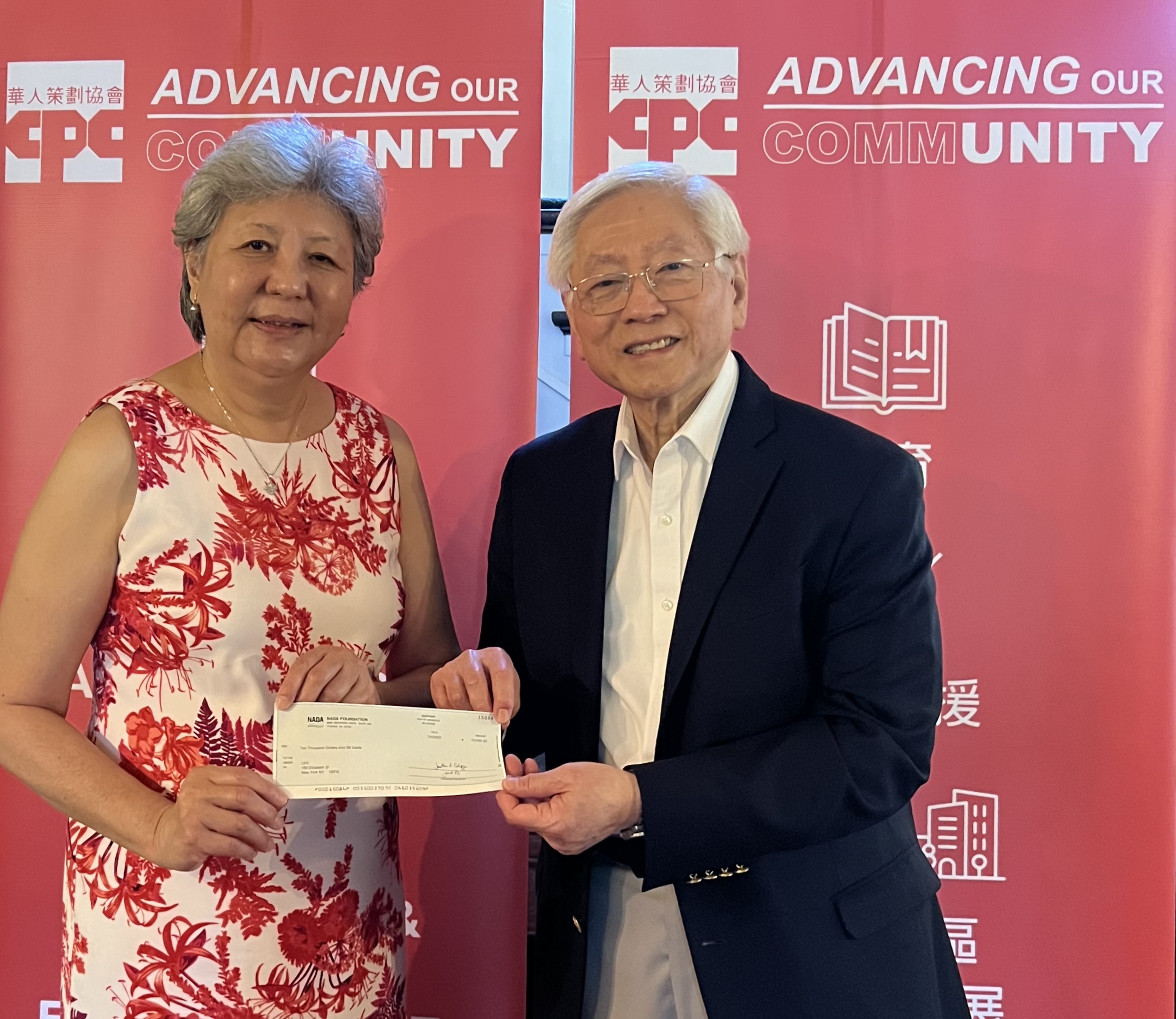 On July 30th, CPC received a $10,000 grant from the National Automobile Dealers Association Foundation (NADA) as designated by DCH Auto Group. This funding will further support our efforts in providing high-quality programs and services to the community. CPC Board Chair Flora R. Si accepted, on behalf of CPC, the grant check presented by Shau-wai Lam, Chairman Emeritus of DCH Auto Group.
DCH Auto Group is an ambassador of the NADA Ambassador of Distinction program, which provides funds to support local organizations. The Group has selected CPC as the recipient of the grant and praised CPC for its many years of valuable contribution to the community as the largest Asian-American social services organization in the nation and for being ranked as the #1 Chinese community/social organization in New York.
"The DCH Auto Group and I would like to congratulate CPC, its team members and Board of Directors on this wonderful achievement and wish them continued success in serving the growing Asian American, immigrant and low income communities," said Shau-wai Lam, Chairman Emeritus of DCH Auto Group.