CPC President and CEO Wayne Ho is Named in City and State's 2022 Nonprofit Power 100
Main Content
CPC President and CEO Wayne Ho is Named in City and State's 2022 Nonprofit Power 100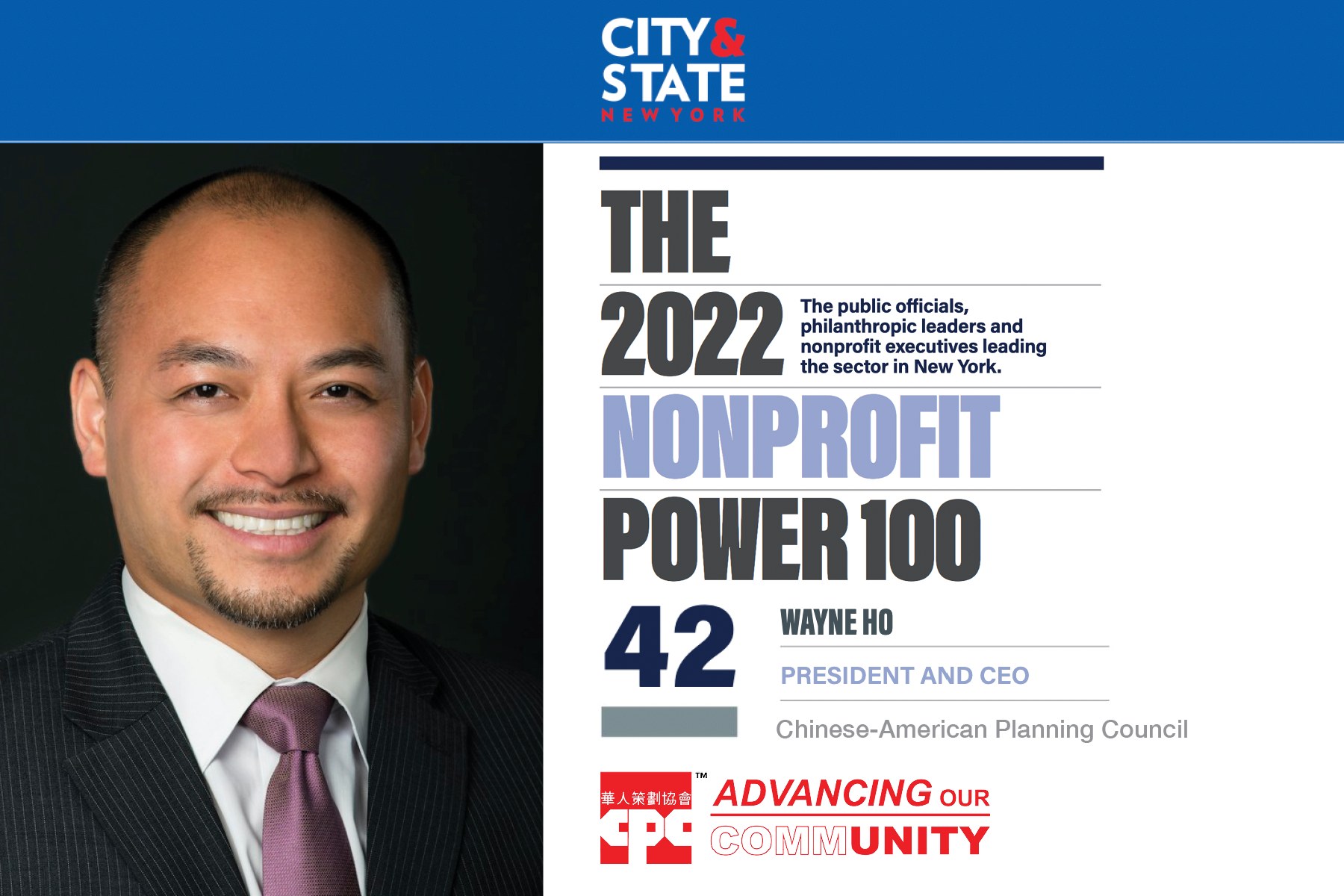 On October 3rd, City & State NY published the "2021 Nonprofit Power 100" list and CPC's President & CEO, Wayne Ho, was named number 42.
The Nonprofit Power 100 list recognizes the most important leaders in the non-profit sector. It also highlights top government officials and heads of major philanthropies whose funding and oversight drive the work of New York's nonprofits.
Wayne Ho is a leading advocate for Asian Americans, immigrants and low-income New Yorkers. The Chinese-American Planning Council has provided critical support to Asian communities across New York, offering COVID-19 testing and meal services throughout the pandemic. Last year, the group partnered with the city and state to provide relief to victims of Hurricane Ida. This year, it teamed up with the state to combat the rise in anti-Asian hate.