CPC Brooklyn Community Services Celebrates Thanksgiving with the Seniors
Main Content
CPC Brooklyn Community Services Celebrates Thanksgiving with the Seniors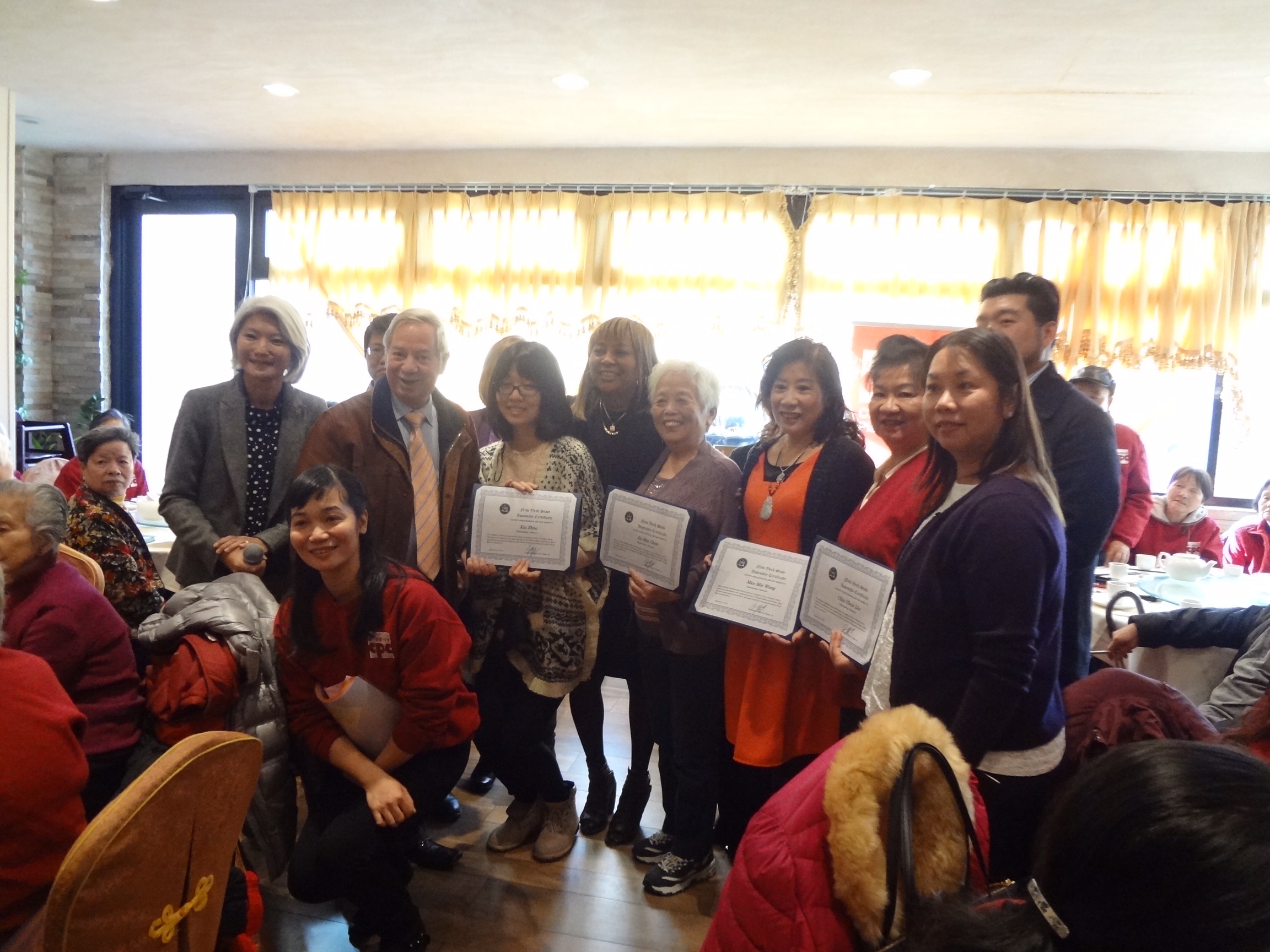 As we prepare for Thanksgiving and the holidays that follow, we should pause and reflect on the many blessings that we have―our community, families, seniors, youth, and our children.

On November 23, 2016, CPC Brooklyn Community Services held a Thanksgiving luncheon with 120 seniors at Park Asia Restaurant. Special thanks to Assemblyman Peter Abbate, Assemblywoman Pam Harris and Councilman Mark Treyger brought in turkeys to share with our seniors. Additional thanks to Empire BCBS for donating the wonderful raffle prizes and goodies for everyone at the event. Our deep gratitude to Congresswoman Nydia Velasquez, Assemblyman Peter Abbate, Kaden Sun from Councilman Carlos Manchaca's office, Angel Fung from Councilman Mark Treyger's office who were in attendance. Likewise we are grateful Assemblyman Abbate for presenting four citations in recognition of four CPC Brooklyn Senior Services volunteers for their tireless dedication to our seniors and community. Congratulations Xin Zhou, Jin Mei Chen, Man Mei Wong and Chiu Chun Liu!
We too often get caught up in the pace of everyday life and don't take the time to appreciate just how fortunate we are. Now it is the time for such reflection. On behalf of CPC Brooklyn Community Services, we thank you for your support throughout the year and we extend our best wishes to everyone to have a bountiful Thanksgiving!