CPC Adult Literacy Program at the National Museum of the American Indian
Main Content
CPC Adult Literacy Program at the National Museum of the American Indian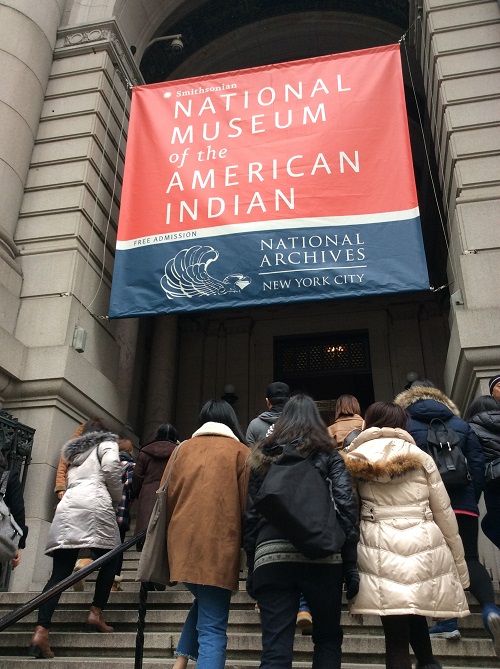 On December 22, 2016, twenty-eight students from CPC's Workforce Development Division Adult Literacy Program visited the National Museum of the American Indian. The museum's mission is to provide a voice for the first Americans as well as be an honest and thoughtful conduit for advancing knowledge and understanding about Native cultures - past, present, and future - through partnerships with Native peoples and others. The museum showcases art and artifacts going as far back as 12,000 years. It is located at the historic Alexander Hamilton Custom House at 1 Bowling Green in Lower Manhattan.
Through the Literacy Program classes, students learn English literacy skills supplemented with civic engagement and American history. Prior to the museum visit, students learned about various topics related to the indigenous peoples including Christopher Columbus, Jamestown, Plymouth Rock, and Thanksgiving. This trip was designed to enrich their lessons in the classroom with a more visual and hands-on experience.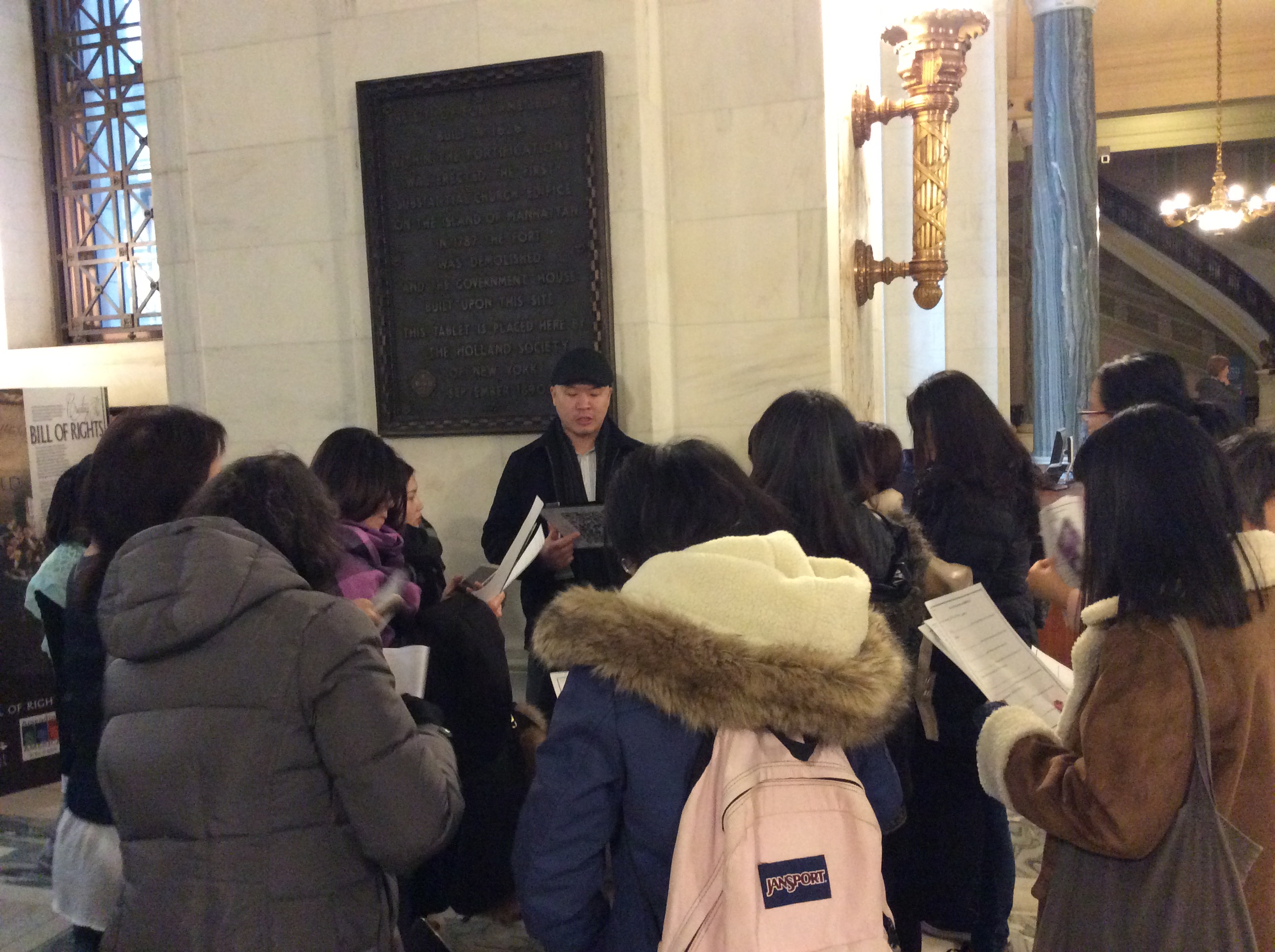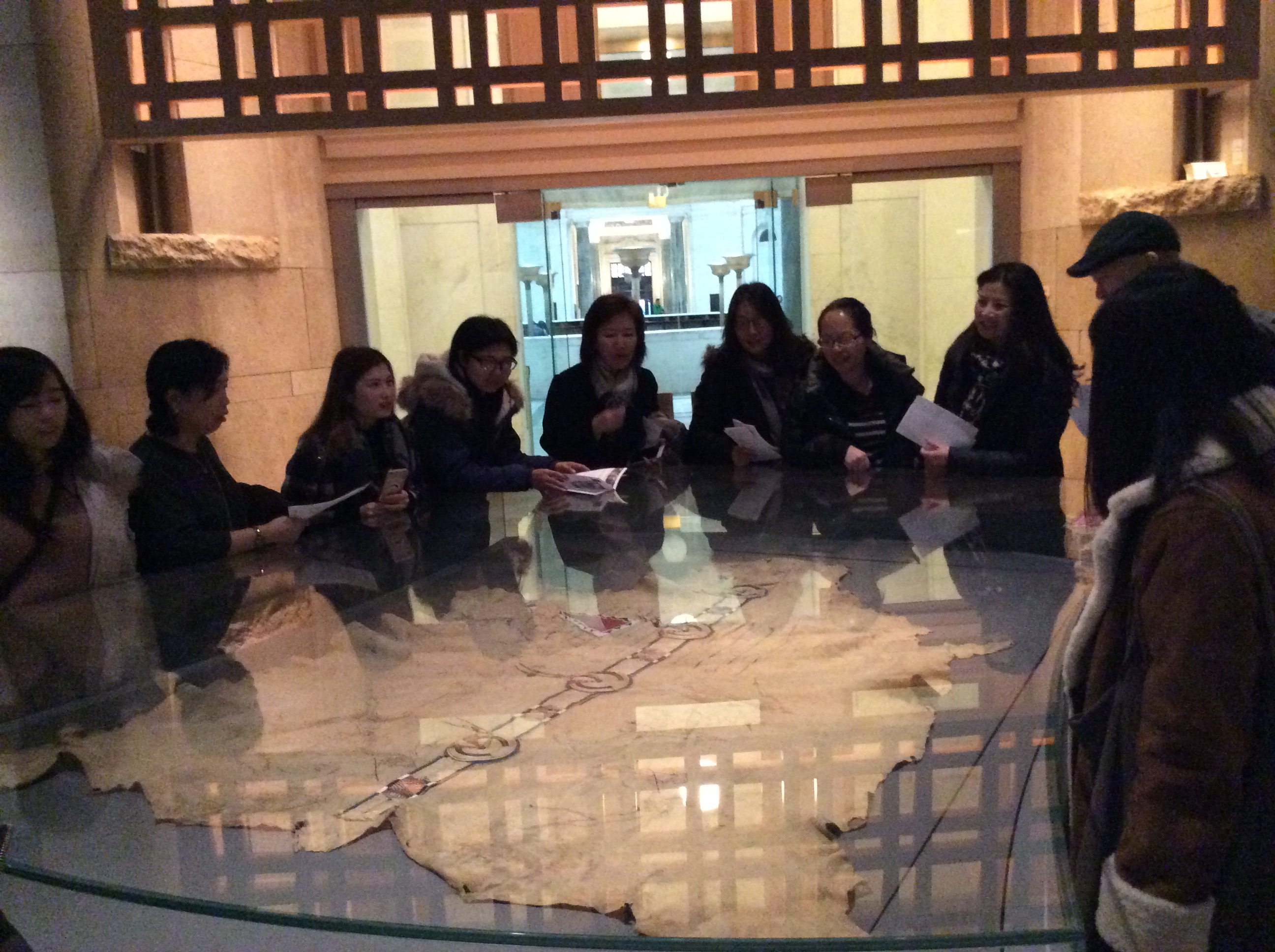 On the trip, students were tasked to learn about the relationship between the United States and Native American history. Students were asked to find state names that come from Native American languages. Students identified the largest Native American tribe. They also learned about historical Native American figures.
After the trip, students were encouraged to research additional information about Native peoples. This included finding out where Native Americans currently live and popular cultural references to Native American peoples.