Adult Literacy Cruises into 20th Year of Programming
Main Content
Adult Literacy Cruises into 20th Year of Programming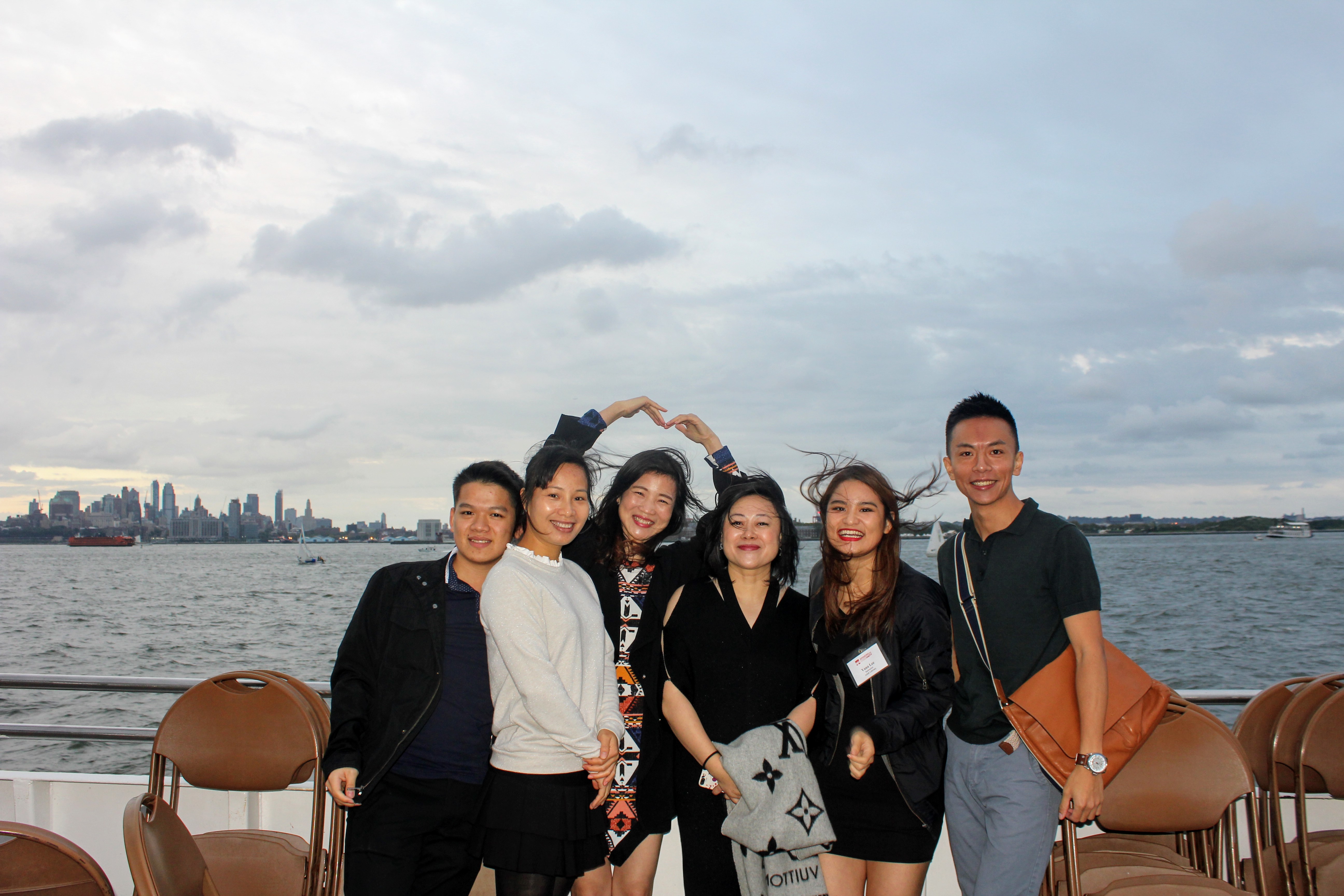 Current and former Adult Literacy students, ESL teachers, their families, friends, and CPC staff boarded a cruise around the Statue of Liberty in celebration of the 20th Anniversary of CPC's Adult Literacy Program. With a NYC skyline backdrop, guests enjoyed music, dancing, taking photos, and reuniting with former classmates and teachers. The event took place on Thursday, September 27th and was hosted aboard the Circle Line Cruise.
The CPC Adult Literacy Program opened its doors in 1998 as an expansion of the successful Workforce Development Division (now the Education and Career Services Division). The impetus for creating a literacy program came from the immigrant community, many of whom were determined to overcome the language barrier in order to assimilate into the American mainstream. Over the last decade, the program has grown both in the number of students served and in the scope of offerings.

This year alone, the program served over 800 students. These structured English classes provide a platform for students to learn about practical, everyday English (e.g. food, transportation, health, community, and school), job readiness, American civics, and American culture.

It is in these classes where many community members also learn about comprehensive supports provided at CPC, essentially acting as a gateway to other services within our organization. Students who make progress and complete the program have been shown to take a more active role in their child's education. They are better prepared to enter the workforce, advance in their careers, and achieve a higher quality of life. They are more civically engaged, become naturalized citizens, and exercise their right to vote. And when reflecting on the quality of services received, they share their CPC experience throughout the community.
Language barriers and cultural differences often isolate our local immigrant and low-income communities, keeping hard-working families trapped in cycles of poverty. Without access to English language education and marketable skills, parents work long hours at multiple jobs for low pay, and may not be able to be involved in their children's education.

CPC's Adult Literacy Program is offered at no cost to the community. CPC is developing new resources to connect program alumni to trainings and workshops with peers, with the aim of helping community members gain additional insights into how to advance their careers in a competitive world. You can learn more about CPC's Adult Literacy Program here.