In Memory: Dr. Herbert Kee, CPC Co-Founder and Community Leader
Main Content
In Memory: Dr. Herbert Kee, CPC Co-Founder and Community Leader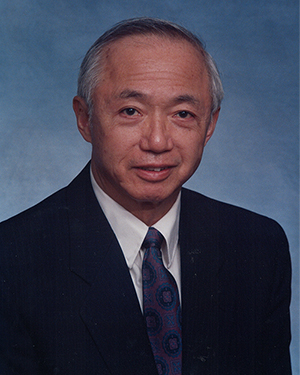 It is with great sadness that we announce the passing of Dr. Herbert Kee, 88, a founder of CPC and longtime community leader of Chinatown. He passed on March 15 due to complications from Parkinson's Disease.
Dr. Kee and his wife Virginia brought the first youth and Head Start programs to Chinatown and in 1965 founded the Chinese-American Planning Council, now the nation's largest Asian American social services organization. Dr. Kee was a physician who treated patients in his Oliver Street brownstone for decades, regardless of their ability to pay, and was an early supporter of the Chinatown Health Clinic which he continued to volunteer at into his 80s.
A graduate of Brooklyn Technical High School, Rensselaer Polytechnic Institute, and Penn State, Dr. Kee began his career as an engineer but decided to study medicine at age 36 after visiting the Hospital Albert Schweitzer in Haiti. He graduated from Albert Einstein College of Medicine. Herbert was elected Democratic District Leader in the 64th Assembly District. He served as an elder at the First Presbyterian Church, a director of Hong Ning Housing for the Elderly, and a member of the MTA's Senior Citizens Advisory Board.
He is survived by his beloved wife of 66 years, Virginia; sisters Margaret and Beatrice; and godchildren Glenn Lau-Kee, Josephine Ho, Jenny Low, Jeffrey Oing, and Terry Li.
A memorial service will be held on Saturday, April 7th, at 3 PM at the First Presbyterian Church (12 West 12th Street). The family has invited community members to attend with an RSVP to hlkmemorial@gmail.com.
In lieu of flowers, checks for memorial donations to The First Presbyterian Church or the Chinese-American Planning Council may be mailed to LauKee Law Group, 354 Broome St., Suite 1, NY, NY 10013.
Though Dr. Kee will be greatly missed, his immense contributions to New York City's immigrant and low-income community members and his legacy of activism on their behalf will continue on beyond his life.