CPC Queens Nan Shan Senior Center Celebrates 30th Anniversary
Main Content
CPC Queens Nan Shan Senior Center Celebrates 30th Anniversary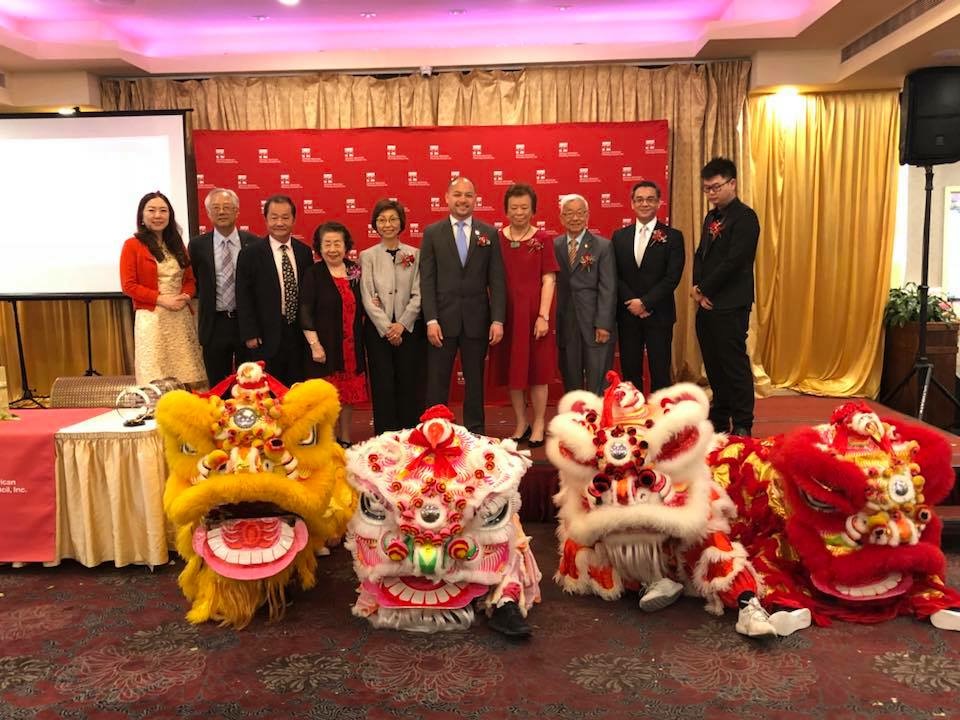 On May 24th, 2018, CPC celebrated the 30th anniversary of Queens Nan Shan Senior Center at New Mulan Restaurant. For the past 30 years, the Queen's Nan Shan Senior Center has served over thousands of seniors in the community. The center provides congregate meals, case assistance, entitlement applications, ESL and naturalization classes, and other recreational and educational activities. The active membership is over 2,000 individuals.
CPC Queens Nan Shan Senior Center honored Katy Chiang, founder of Gramercy Surgery Center and Gramercy Healthcare Management; Dennis Chuang, Senior Vice President and Regional Director of East West Bank; Johnson Lee; and Michael Shao, President of New World Shopping Center, for their significant contributions to the community.
Over 500 guests included elected officials and staff will celebrate the achievements of the Asian American and immigrant communities of NYC and Asian Pacific American Heritage Month.