Assembly Member Peter Abbate Visits Senior Services Computer Class
Main Content
Assembly Member Peter Abbate Visits Senior Services Computer Class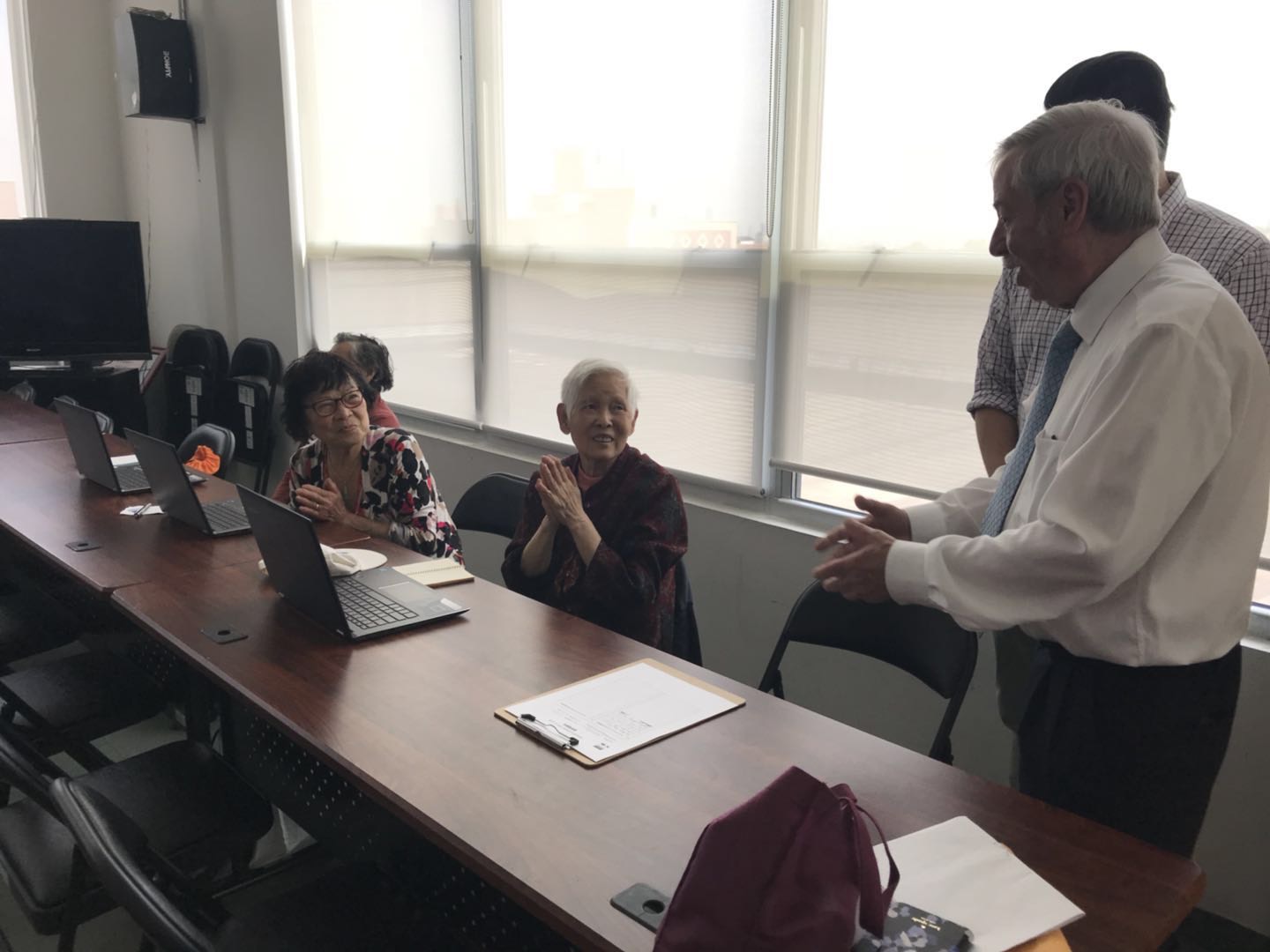 On June 8th, Assemblyman Peter Abbate along with Ms. Irene Chu stopped by CPC Brooklyn Community Center to greet our Senior Services Computer Class. The Senior Computer Class is currently held every Mondays and Wednesdays at CPC's Brooklyn Community Center and is open to all senior service members. Currently there are 2 classes with 16 students enrolled altogether.
The Senior Services Computer Class focuses on introduction to technology and basic operations. Some of the functions being taught to the seniors include, word processing, internet research, painting, using translation, taking pictures as well as many other applications. The progress the seniors have made has been phenomenal in 3 short months. Our senior members have credited the Computer Class with keeping their minds active, sharp and are excited to learn new features every week.
The CPC Brooklyn Senior Services Computer Class is made possible by the a generous Technology Grant from The Office of AM Peter Abbate Jr. On behalf of CPC Brooklyn and our seniors, we'd like to give a big "Thank You" to Assemblyman Peter Abbate and his team for providing a valuable resource to our seniors.
If anyone is interested in participating in our Senior Services Tech Class, please call Ms. Helen Chen, Senior Services Coordinator at, (718) 492-0409.