Young Adult Internship Program Hosts Alumni Reunion Night
Main Content
Young Adult Internship Program Hosts Alumni Reunion Night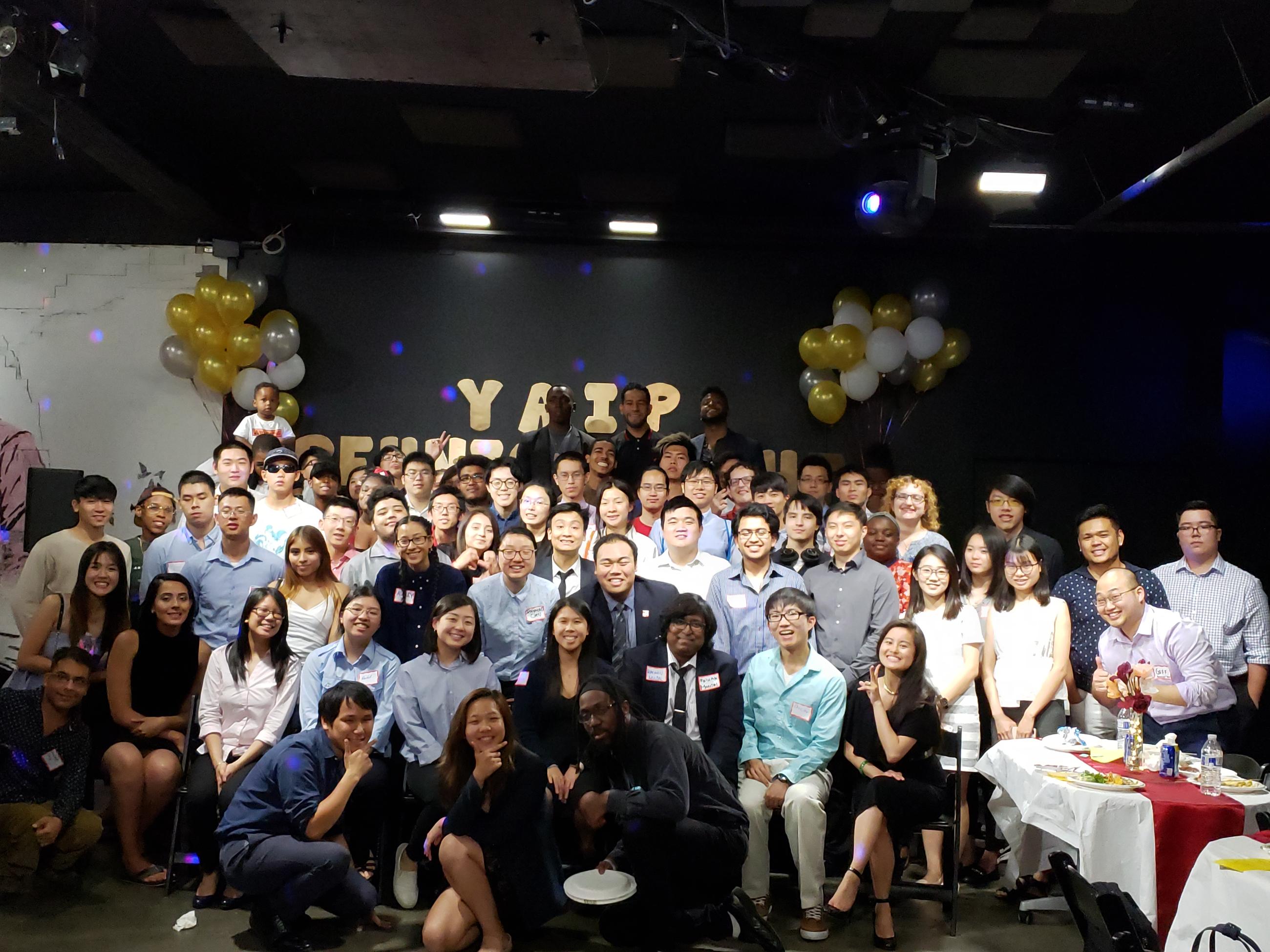 CPC's Young Adult Internship Program (YAIP) hosted an Alumni Reunion Night on June 21st at DCTV (Downtown Community Television Center) in Manhattan. It was an opportunity for attendees to reconnect with old colleagues and meet new friends. The event brought together over 100 YAIP alumni, current participants, and friends for an evening of fun, including DJ, dancing, photo booth, food, drinks and even a chocolate fountain! Guests also participated in a game of networking bingo and raffle drawings throughout the night. YAIP staff put in a tremendous amount of effort to ensure the event's success, including handcrafting all of the decorations- from the signs on stage to the flower bouquets at each table.
At the event, attendees heard from several successful YAIP alumni who have moved onto bigger and better things post-program. Christopher Chan from the 13th cohort was recently promoted to full-time instructor at NPower, a non-profit organization dedicated to providing IT training to young adults and military veterans. Kenneth Liu from the 17th cohort was recently hired as an Operations Specialist at Bank of America. All of the alumni that the CPC staff reconnected with attributed their success to the YAIP program. CPC looks forward to hosting another reunion event in the future!
CPC is currently accepting applications for the next YAIP cohort, which will begin in August. Please call us at (718) 685-3315 or email YAIPBK@cpc-nyc.org for more information and to apply!