CPC Brooklyn Seniors take over Alstede Farms, Liberty Park and Jersey Garden
Main Content
CPC Brooklyn Seniors take over Alstede Farms, Liberty Park and Jersey Garden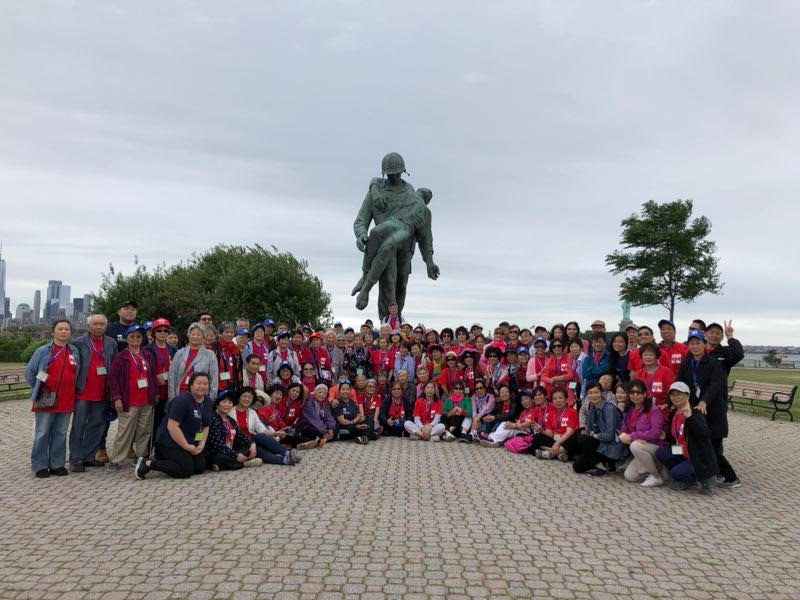 To wrap up our program year, on June 27th, CPC BCS Senior Services went on a trip to Alstede Farms, Liberty Park and Jersey Garden in New Jersey; over 100 seniors participated in this event.

During this event, seniors were able to enjoy a set of activities different from their daily life. At Alstede Farm, our seniors enjoyed a lovely hayride to the strawberry fields where they handpicked strawberries to bring back with them. They then gathered to have lunch as well as share their strawberry picking experience. Afterwards, seniors enjoyed a leisure walk at the Liberty Park; nostalgic memories of coming to America came back for many of our seniors while they looked at the iconic Statue of Liberty. Last, but not least, the seniors went shopping at Jersey Garden Malls.

The purpose of the trip was to let seniors know that CPC BCS is a big family for them. Our Senior Services team worked closely with each other and the seniors to care for their physical and mental health. The trip gave everyone a happy and memorable time. It really shows that age is limitless when it comes to exploring and adventuring to somewhere new.