CPC Calls to Fully Fund SYEP at Youth Services Hearing
Main Content
CPC Calls to Fully Fund SYEP at Youth Services Hearing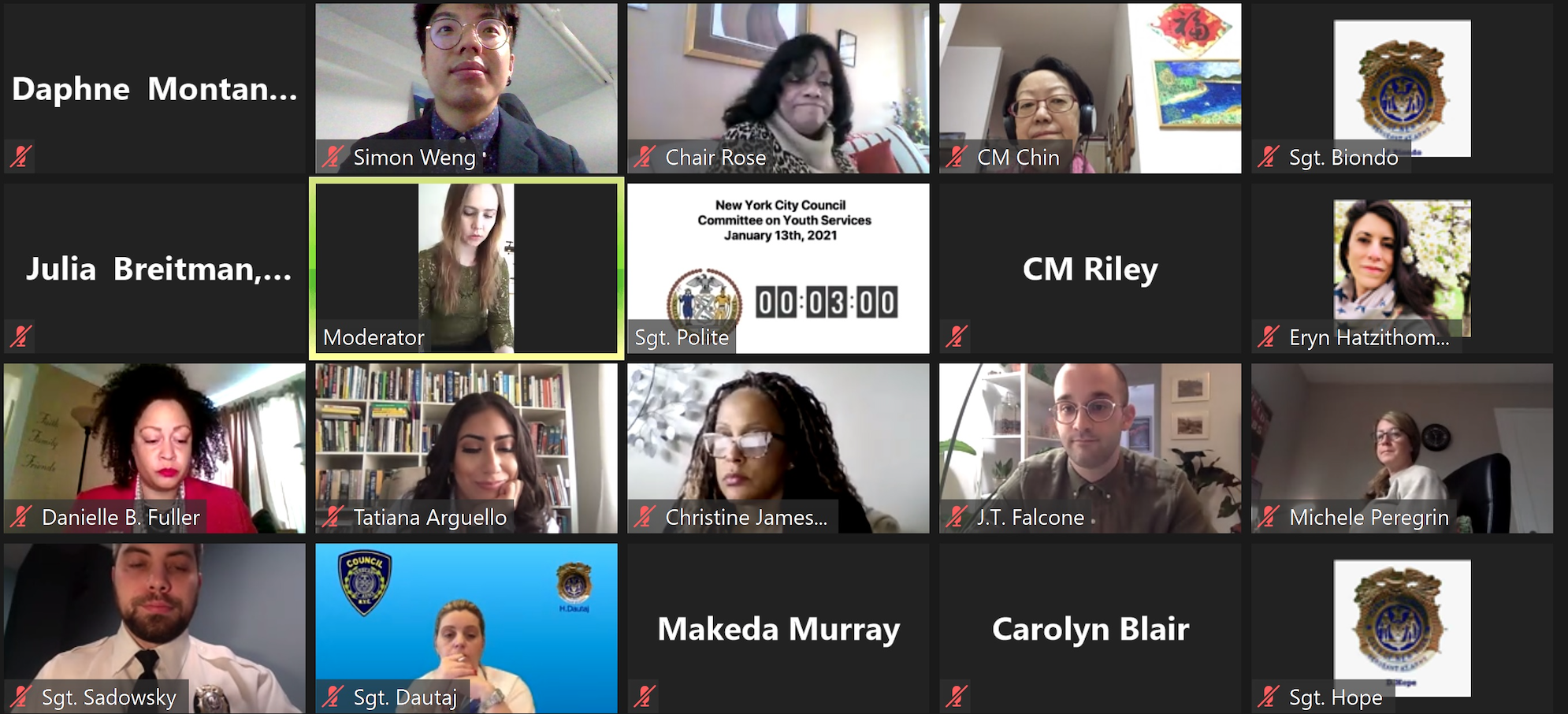 On January 13th, CPC youth program supervisor Simon Weng testified at the New York City Council Hearing on Youth Services. His testimony on the importance of Summer Youth Employment Program (SYEP) highlighted the young people and families who rely on this learning experience and economic lifeline each year.
"As adults, we tend to overlook the skills and knowledge that young people possess – oftentimes thinking that we have everything to offer them," said Weng. "The pandemic is a prime example of how our SYEP worksites could have benefited from youth workers through a fully funded program. Companies needed to move online and use various digital and social platforms, but many did not have the skills or knowledge to make that adjustment. They could have been supported by our young people."
CPC calls on our elected officials to fully fund SYEP in this year's budget.
CPC connects thousands of young people to valuable employer partners through SYEP annually, but this past summer our program was abruptly cut. Following weeks of youth-led advocacy, a fraction of SYEP's annual budget was reinstated, allowing some community-based providers like CPC to operate in a modified capacity called SYEP Summer Bridge. The city-funded program served 75,000 young people at its height. Last year, about 35,000 participated in SYEP Summer Bridge.
CPC Policy and Public Affairs Officer Carlyn Cowen spoke at a virtual rally before the hearing, organized by Public Advocate Jumaane Williams, Youth Services Committee Chair Debi Rose, Manhattan Borough President Gale Brewer, and Council Members Ben Kallos and Carlina Rivera, as well as providers, advocates, and students.
"We simply cannot let this happen again this year," said Cowen. "Our community-based organizations are hanging by a thread. Demand for services has skyrocketed while budgets have been cut."
Click here to read press coverage by New York County Politics.