Annual Report: Reflecting on Education, Family Support, and Community & Economic Empowerment
Main Content
Annual Report: Reflecting on Education, Family Support, and Community & Economic Empowerment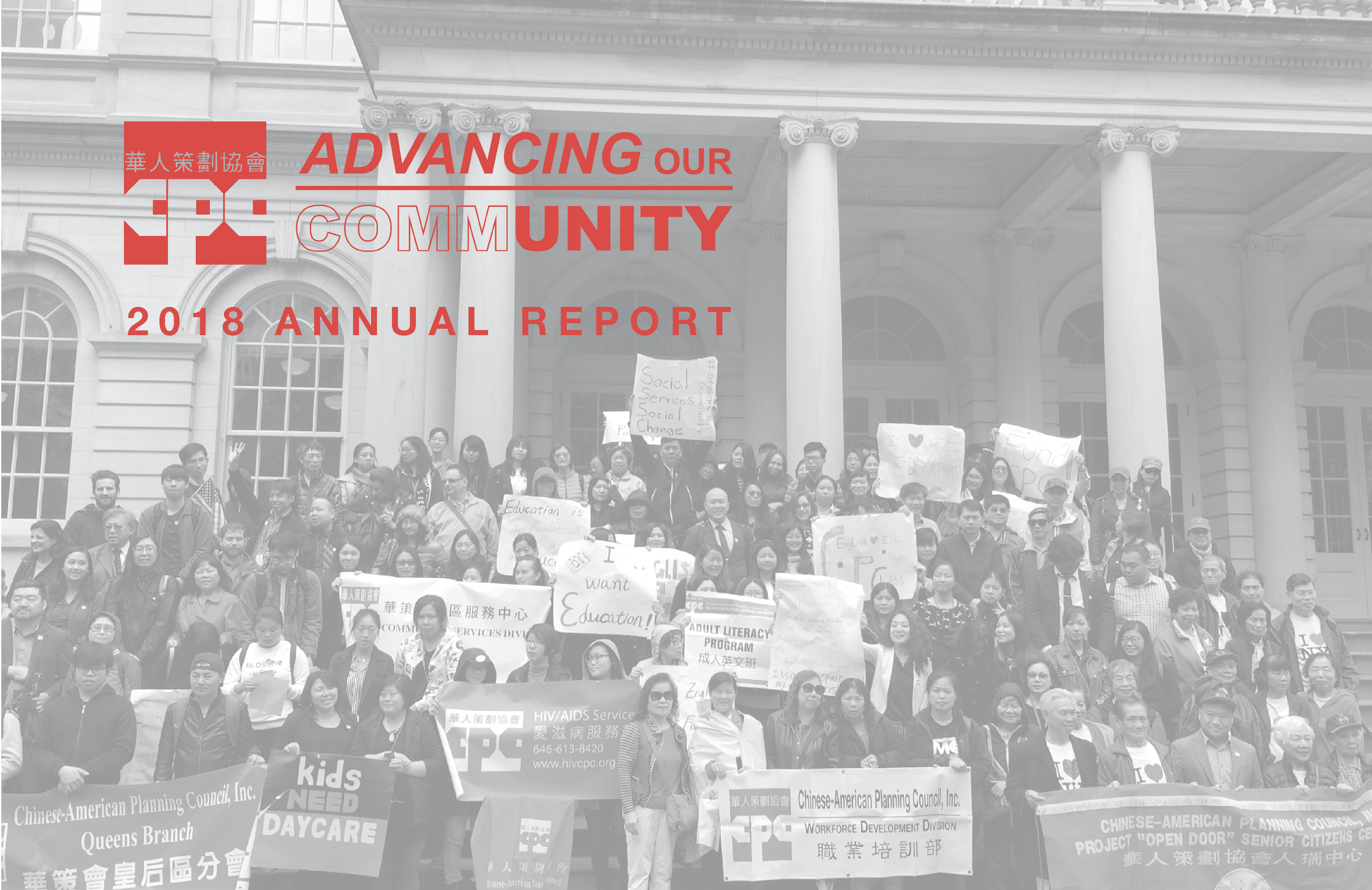 CPC is excited to share our 2018 Annual Report. In it, you'll find stories of how CPC made a difference in people's lives, including Jireh, who built up his job skills in pursuit of better work opportunities, Jenny, who found confidence in providing day care services to families of Queens, and Raymond, who gives his time to seniors as a volunteer. These stories demonstrate how education, family support, and community and economic empowerment make an impact on individuals, families, and neighborhoods. Read about how our work last year in education, family support, and community and economic empowerment made an impact on our communities by clicking the links below.
Read the PDF of our printed Annual Report here.
Scroll through the digital version of our Annual Report here.
Here are a few highlights from the last year:
CPC rallied on the steps of City Hall for CPC's first-ever City Advocacy Day. Staff and community members joined in meeting with more than two dozen council members and their staffs to discuss our work and issues affecting AAPIs in NYC.

15 public statements were issued on community issues, as well as the city, state, and federal budget, and testimony was provided at more than 20 public hearings.

More than 11,000 seniors participated in classes and social activities, enjoyed access to food and health services, and were connected to other supports this year.

After assisting with 3,700 SNAP applications, 2,200 households accessed food support benefits.

400 special needs families were provided respite and person-centered care.

708 individuals accessed HIV/AIDS support services like free testing and case work.

275 community members live in our affordable housing subsidiaries, including the Hong Ning Senior Housing facility.
CPC's impacts are possible because of your generosity. You have allowed us to continue to strengthen our programs and services. Thank you to our donors and funders for your continued support during these challenging but exciting times.