CPC Commends Appointment of NYC Census Director
Main Content
CPC Commends Appointment of NYC Census Director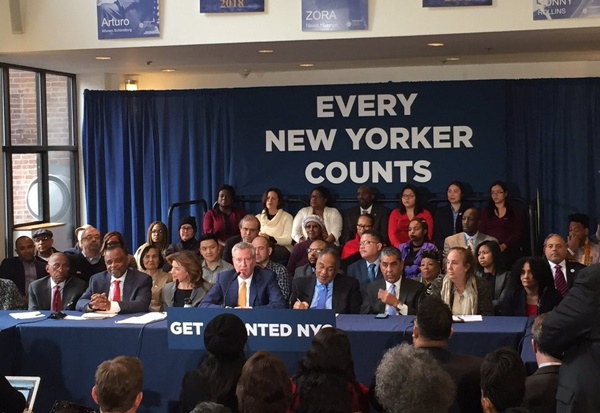 CPC congratulates Julie Menin on her appointment to the dual role of Director of the Census for NYC and Executive Assistant Corporation Counsel for Strategic Advocacy. On January 2, 2019, Ms. Menin was appointed to her two new positions by NYC Mayor de Blasio. Ms. Menin will organize extensive outreach efforts to encourage every New York City resident to participate in the upcoming 2020 Census. An accurate census count ensures that New York receives its fair share of federal funding for education, healthcare, housing and infrastructure funding and its proper electoral representation in Congress. Many other facets of our daily life rely on Census-driven data including city planning, business development, infrastructure planning, private giving, and routes for emergency vehicles.
New York City's Census response rate was 59% in 2010, but due to the federal administration's plans to include a new digital response form, diminished funding, and an untested citizenship question, local and state cooperation and support are needed to prevent response rates from dipping even lower in 2020.
"We are thrilled that Julie Menin will be leading the City's Census efforts," said Wayne Ho, President and CEO of the Chinese-American Planning Council. "Asian American Pacific Islanders are the fastest growing population in New York City and have historically been undercounted in the Census. As a nonprofit organization with over 50 years of experience in this diverse community, CPC looks forward to working with Julie to identify resources to ensure that New Yorkers of all racial and immigrant backgrounds are counted in the upcoming Census."
Census undercounts can render entire communities invisible, which is why CPC has been working hard to ensure that our communities count. CPC has joined the Steering Committee of the New York Counts 2020 Coalition led by NYIC, joined the Brooklyn Complete Count Committee and the AAPI Complete Count Committee, and have been actively fighting against the inclusion of the citizenship status question. CPC congratulates Julie Menin on her new role and will continue to advocate for community-based outreach, education, and engagement to encourage a complete count in 2020.
To learn more about CPC's Census 2020 efforts click the links below: