Queens Special Needs Families Celebrate the Holidays and Overcoming Adversities
Main Content
Queens Special Needs Families Celebrate the Holidays and Overcoming Adversities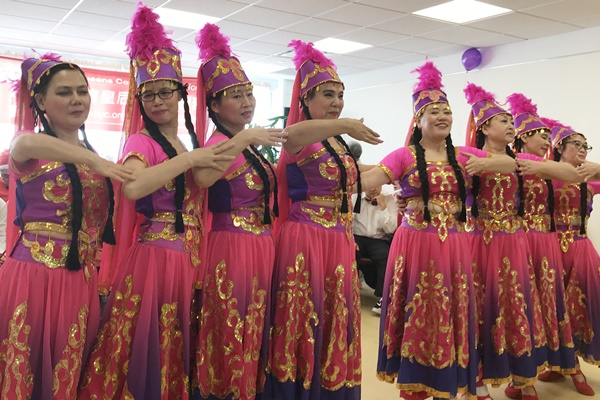 On December 29, 2018 CPC Queens Services for Families with Special Needs hosted their annual holiday celebration. The community members in the Queens Services for Families with Special Needs program performed festive songs, dance routines, and had a recorder recital for the 160 people who attended. The event was attended by sixty special needs families, supporters such as the Fu Foundation and Mass Mutual, and elected officials NYC Councilmember Peter Koo and representatives from NYS Assemblymember Barnwell's office.
In addition to the great display of talent, families shared stories of resiliency. The Zhu family shared their story of resiliency adjusting to caring for a child with Down Syndrome and moving to a new country. The son of the Zhu family was diagnosed with Down Syndrome when he was seven years old. The family immigrated to the US when he was fourteen years old. When they arrived in the US the family was faced with many barriers in their adjustment to their new home. They faced language barriers in addition to road blocks in finding culturally competent care for their son. Developmental disabilities are not widely spoken about in the Asian community due to many stigmas. Finding resources in the appropriate language can become difficult. After a year being in the US the Zhu family was referred to CPC by friends to seek help in applying for public assistance programs and services for their son. The son of the Zhu family participates in CPC's Respite program activities three times a week allowing him to interact with other community members, make friends, develop independence, and grow. He will be attending Stuyvesant High School soon and his family is incredibly proud.
The Zhu family would like to encourage families with special needs members to bravely speak about the difficulties they are facing and seek help from others. Resources are available.
Click here to learn more about CPC Queens Services for Families with Special Needs
Click here for coverage by World Journal
Click here for coverage by Epoch Times