CPC Celebrates $1.2 million in Funding for Queens Community Center and Conclusion of Naming Campaign
Main Content
CPC Celebrates $1.2 million in Funding for Queens Community Center and Conclusion of Naming Campaign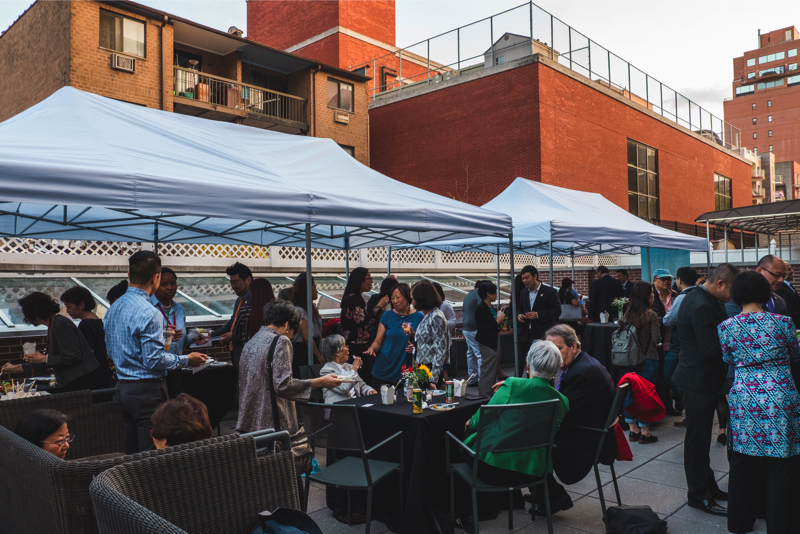 CPC celebrated the completion of its Queens Naming Campaign at a reception on Monday, April 8th, 2019 at CPC Queens Community Center having raised $1.2 million in private funding.
In January 2017, CPC opened its new intergenerational community center in Flushing, Queens as its main front door in the borough. In support of the center and services, CPC launched a campaign to raise one million dollars, and exceeded its campaign goal.
"I would like to thank the generous individuals, companies, and foundations that have made this possible. Special thanks to our campaign committee members for their dedication. Many thanks to Virginia Kee, Nelson Louis, and P.C. Cheng, and to our staff for their efforts," said Veronica Tsang, Board Chair.
"CPC's mission is to promote the social and economic of Chinese American, immigrant, and low-income communities. Our work cannot continue without adequate resources. We thank the campaign donors whose phenomenal efforts and generous support made this community center a reality," said Wayne Ho, President and CEO.
The reception was attended by 50 donors and guests, including NYC Council Member Peter Koo, NYS Senator Toby Ann Stavisky's representative Minwen Yang, NYS Assembly Member Ron Kim's Senior Advisor Ellen Young, and NYS Assembly Member Nily Rozic's Chief of Staff Marilla Li. The guests enjoyed wine sponsored by Tarongino USA.