Children from Chrystie Street Afterschool Program Tour Local FDNY Stations
Main Content
Children from Chrystie Street Afterschool Program Tour Local FDNY Stations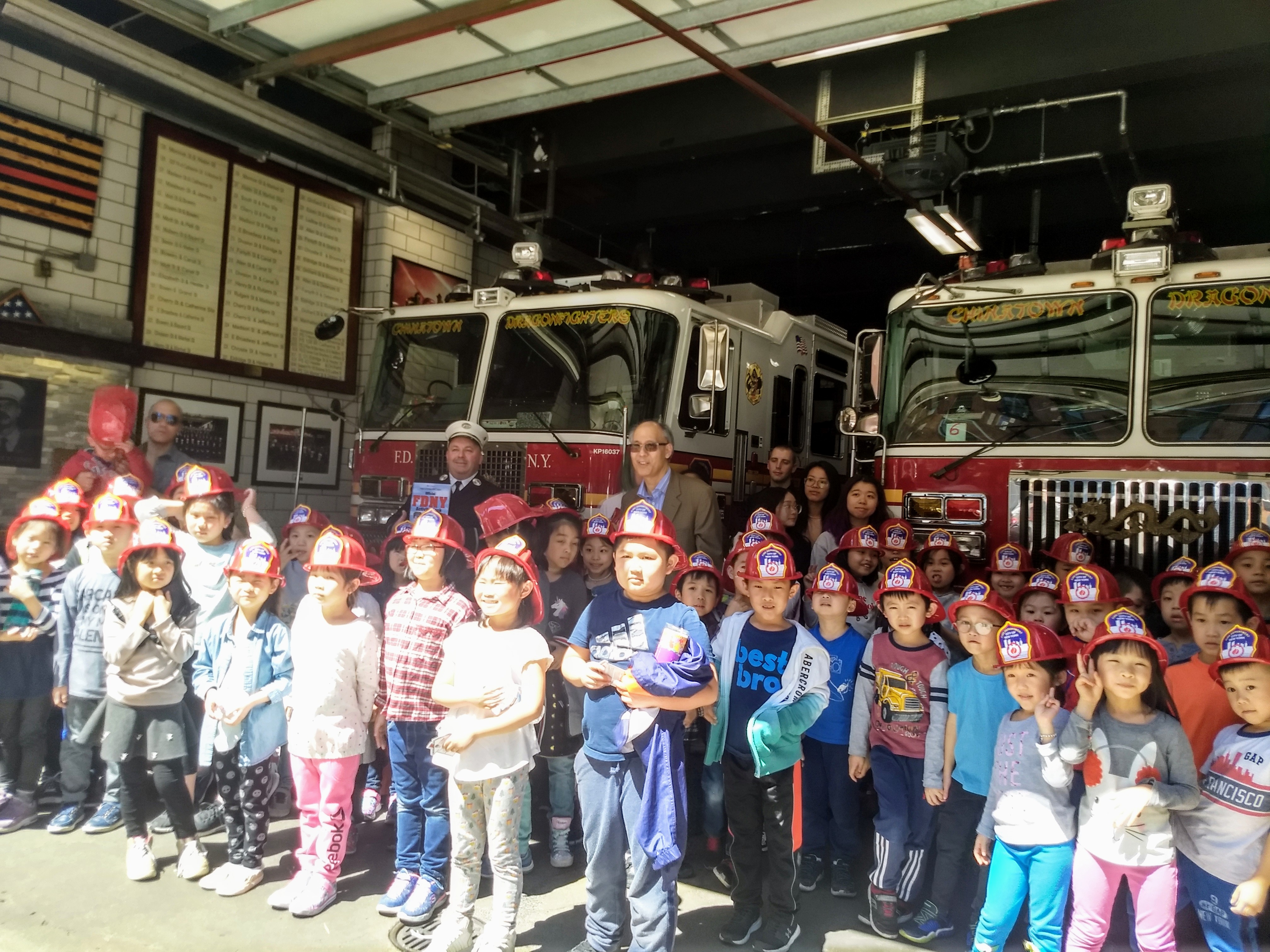 On Wednesday, April 24th, 116 children from CPC Chrystie Street SACC visited two local FDNY stations to learn about fire safety and the important work that firefighters do. The lower grades (K-2) visited Engine 9 Ladder 6 at 75 Canal Street, and the upper grades (3-5) visited Engine 55/Battalion 2 at 363 Broome Street. The station tours were made possible by DYCD Commissioner Bill Chong, who accompanied the children at the 75 Canal Street station, home of the Chinatown Dragonfighters.
To read more, go to: CPC Chrystie Kids Visit to FDNY Engine 9 Ladder 6
Learn more about afterschool programming at Chrystie Street here.