CPC Quoted in Gothamist Article on Street Vendors Feeding Food Insecure Communities
Main Content
CPC Quoted in Gothamist Article on Street Vendors Feeding Food Insecure Communities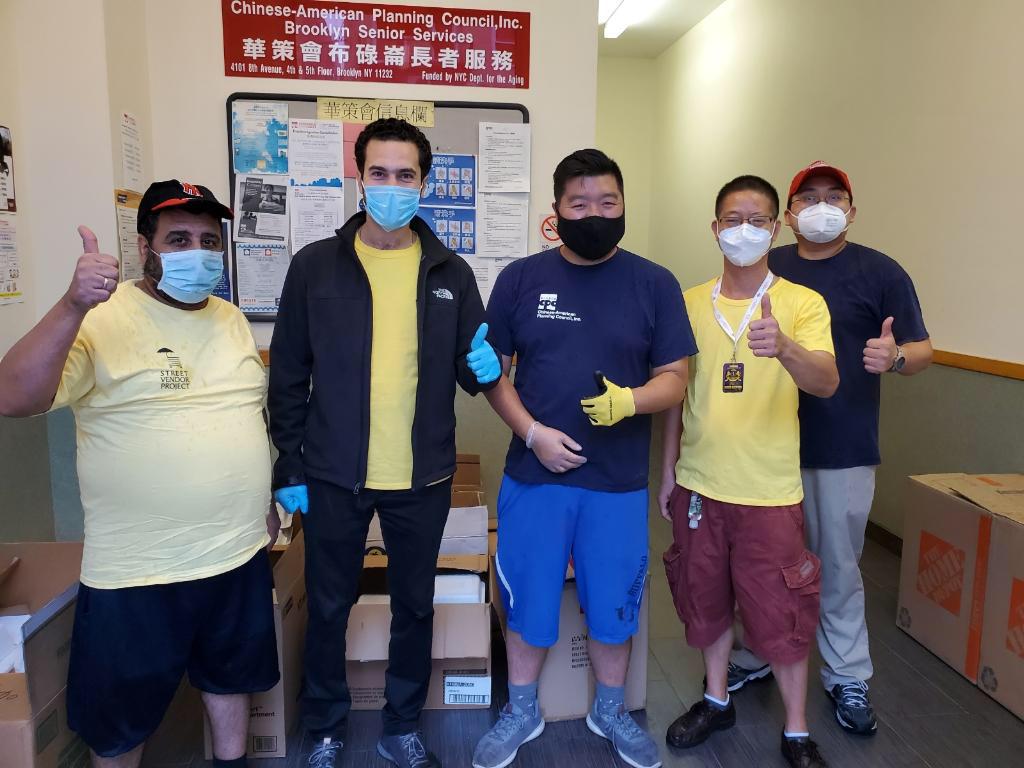 Steve Mei, CPC's Brooklyn Community Services Director, was quoted in a Gothamist article published on September 30th. CPC Brooklyn Community Center in Sunset Park was one of the distribution sites for free, culturally-appropriate meals prepared by members of the Street Vendor Project. See the article here.
"The reality is that throughout the past six, seven, eight months, folks in our community in Sunset Park have been truly struggling," said Steve Mei. "This project's able to one, support small businesses; and two, be able to provide hot and nutritious meals, and culturally appropriate meals, to a lot of the immigrant community."
CPC thanks the Street Vendor Project, the Urban Justice Center, and the Stavros Niarchos Foundation for showing up for our communities in need.