First Place Awarded to Seven CPC Chrystie Street Afterschool Children
Main Content
First Place Awarded to Seven CPC Chrystie Street Afterschool Children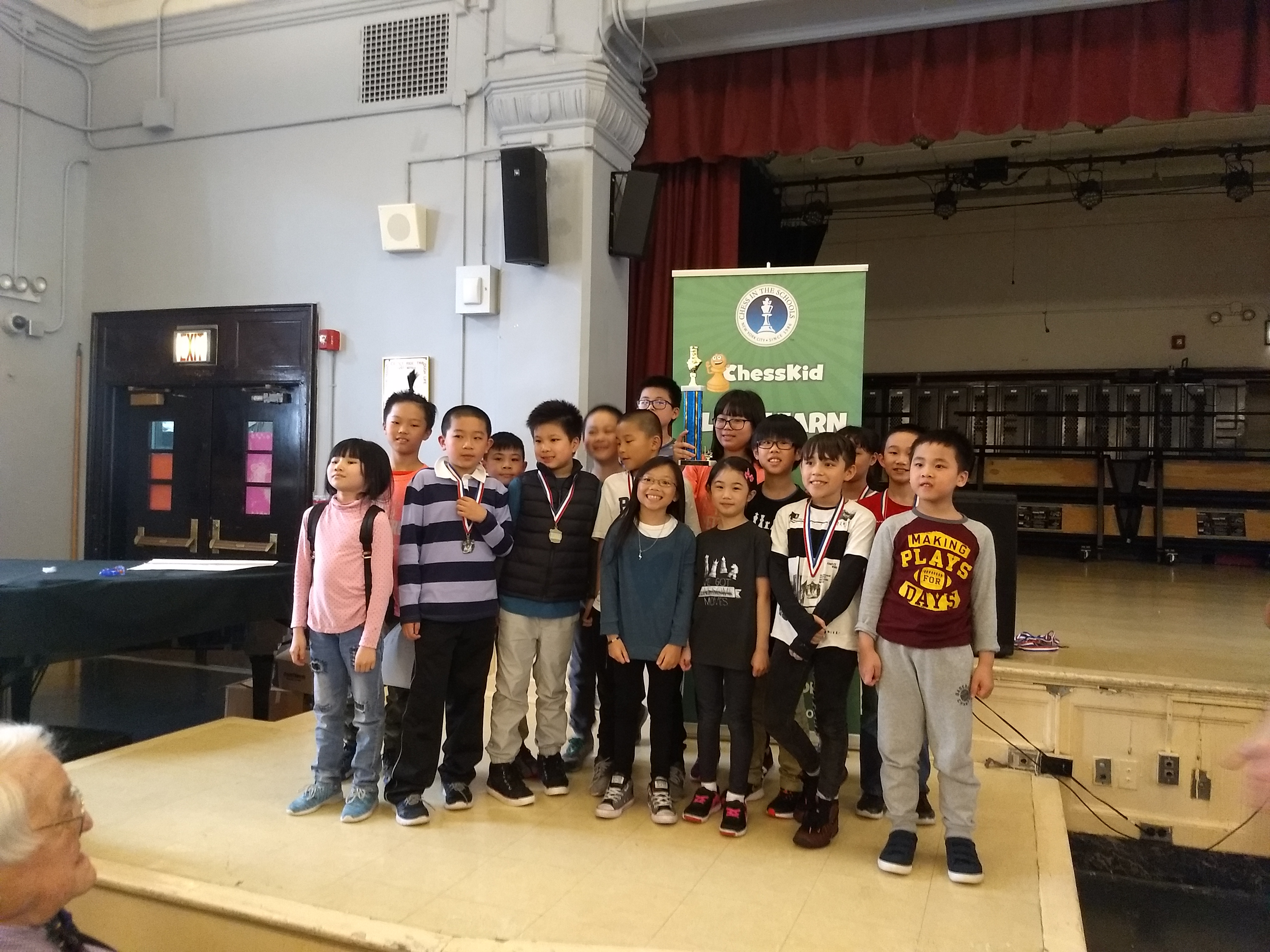 Saturday, May 4th was a very exciting day for seven children from CPC Chrystie Street School-Age Child Care Center. Surely, the force was with them as they competed in the 22nd Annual Cullman Rookie Tournament and won the first place team trophy! And the force was strong with Eric Liu and Wilson Lam who took home the 4th and 6th place individual trophies respectively.
The seven children were among the two hundred beginner players who participated in this special annual event, hosted by Chess in the Schools' Chairman Emeritus, Lewis B. Cullman, a philanthropist and author. Lewis, who recently turned 100 years old, "thought to have an event for the most beginner students in the chess program to give them their moment to shine!" And shine they did for the seven young competitors, who celebrated their victory with frozen yogurt.
Read more about the tournament or Chess in the Schools here.