CPC's 2019 Handball Tournament Returns to Chinatown's Grand Park
Main Content
CPC's 2019 Handball Tournament Returns to Chinatown's Grand Park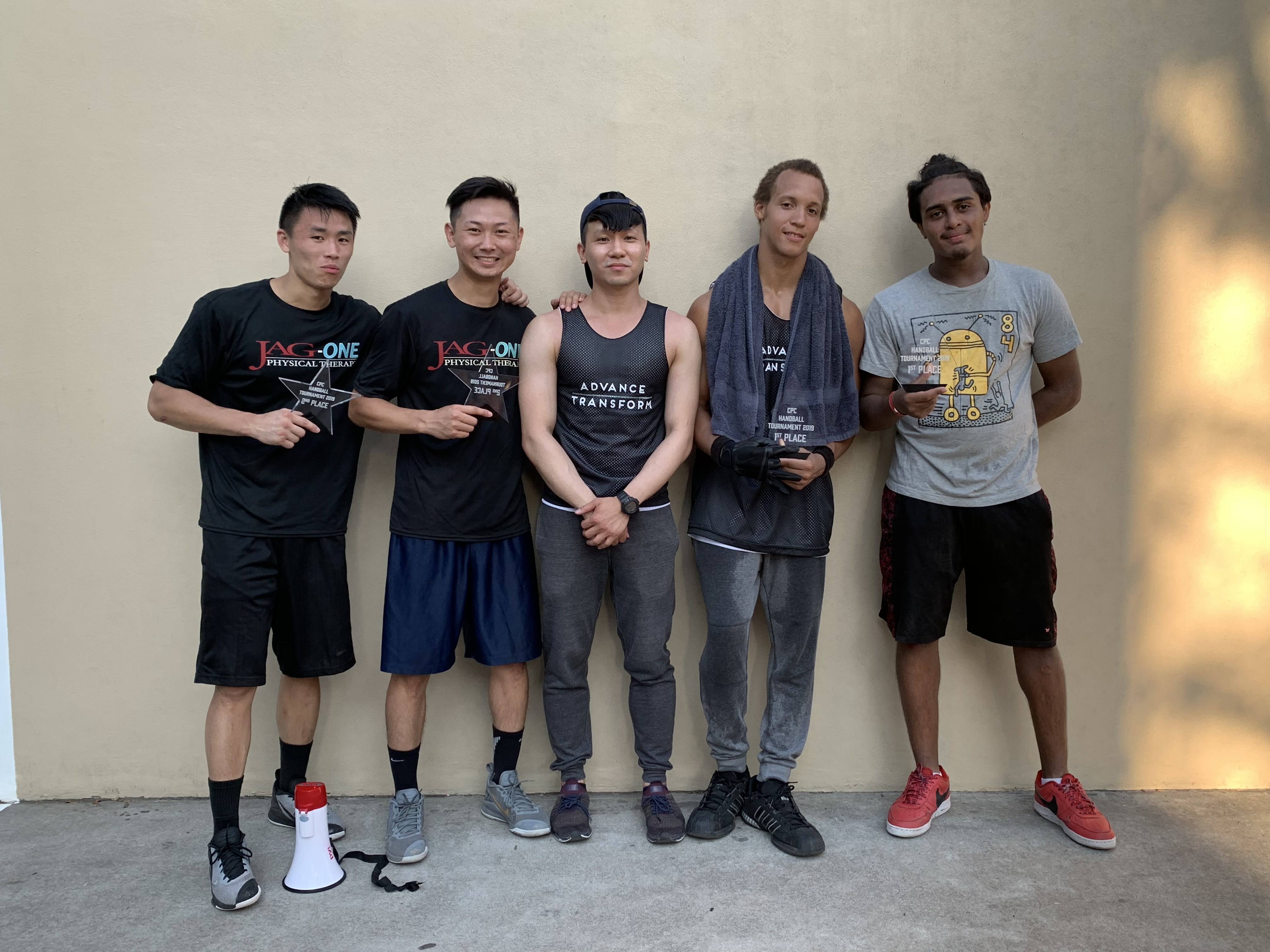 Written by Nicole Kim
On July 13th, 2019, 96 eager players from across the city flocked to Chinatown's Grand Park for CPC's 2019 Handball Tournament. Along with 26 volunteers who helped execute the event, the courts were packed with all of those there determined to win the coveted prize.
Similar to CPC's annual basketball tournament, all players were guaranteed to play 3 preliminary games to ensure playing time for all who participated. Everyone was also given free jerseys and refreshments; the latter generously provided by those at Kong Kee and Brooklyn Food & Beverage.
The 2019 Handball tournament was a re-establishment of CPC's last handball tournament, which took place over a decade before. Kevin Tse, the coordinator of the event, was inspired to facilitate another handball tournament after his positive experience participating in the event in high school. He hoped to not only recreate the enjoyable experience he had, but he also hoped that the event would encourage other community members to create an impact as well. "It was nice to see everyone, including the players, support the tournament," Tse said. "Some even stepped up and became referees—everyone did what they could to help give back."
We would like to thank to Kong Kee, Brooklyn Food & Beverages, Feng Cha, and Stuyvesant Red Cross whose support was integral to the execution of the event. Without their help, the tournament would not have been possible.
Congratulations to the 1st place champions, "Team A" featuring Joseph Holder and Johnny Rodriguez whose cooperation and skill outshone the competition. "Suicide Squad", with team players Gar Huang and Kevin Lee, came in second.
As always, thank you to all who came out!