Career Exploration Day Focuses on Creating Your Own Path
Main Content
Career Exploration Day Focuses on Creating Your Own Path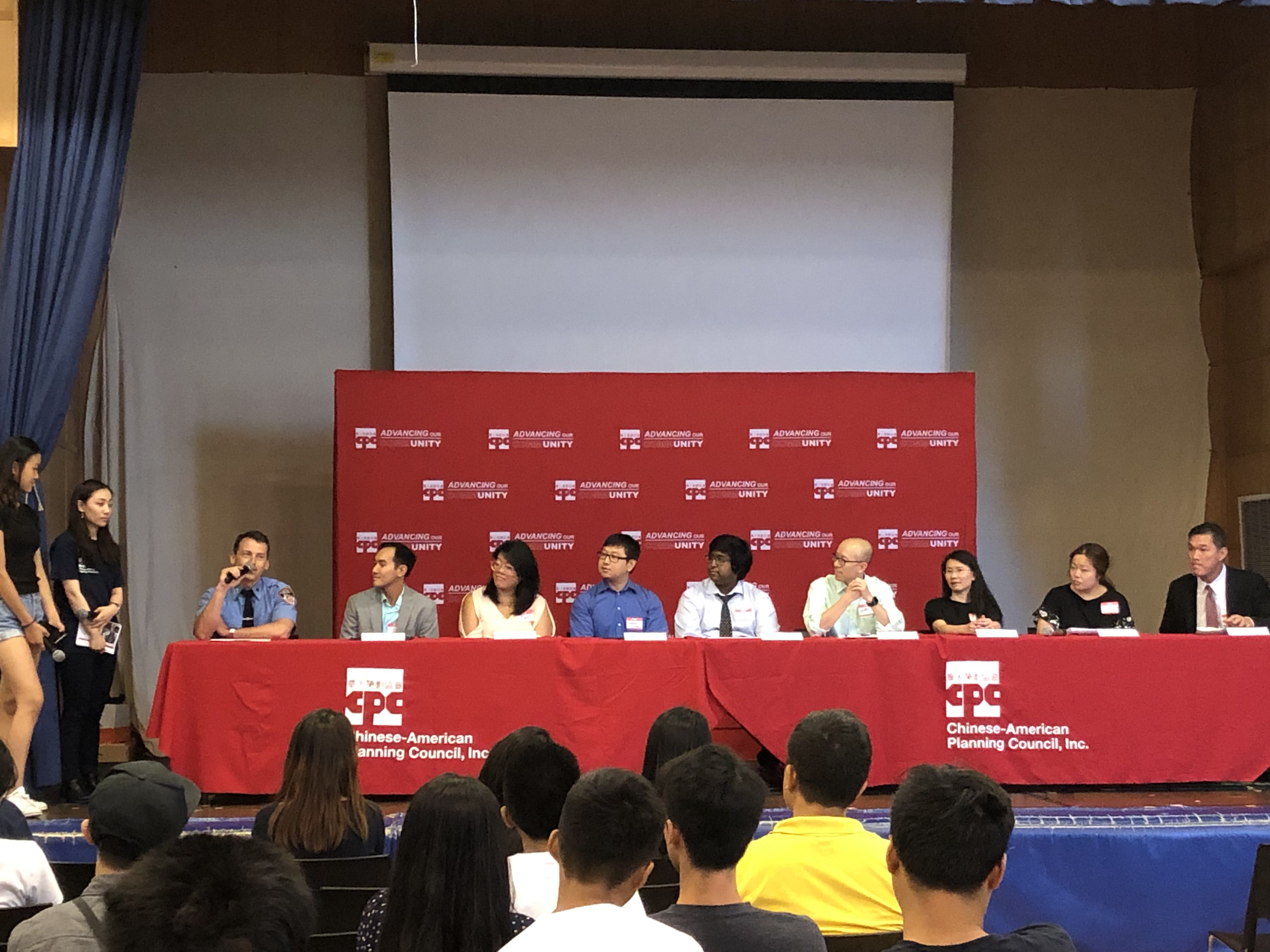 Picking a career path can be one of the most daunting decisions a young person can make. That is why CPC Brooklyn Community Center held a Career Exploration Day on Saturday, August 10th to introduce high school students and their families to a panel of speakers from various sectors to share their journeys and offer advice to anyone struggling to decide on a career.
"It's an important event because it helps students gather insightful information about their next steps," said Shuping Deng, Office for New Americans Program Supervisor. "Many of the panelists emphasized the importance of doing what you love, but without knowing what it is that you love to do, it can be challenging for young people to make educated decisions about their career choice, especially at such a young age."
Panelists addressed a wide range of issues including remaining positive and resilient despite the many layoffs at newspapers and news media outlets, overcoming sexism in certain fields, and the constant need to learn new things while working in the tech industry.
Panelists also shared their favorite moments and the struggles of their jobs.
A common theme among the panelists and guest speakers is that your careers are never set in stone and that there is always time to find the career that's best for you.
"You have a lot ahead of you. Make sure that you walk your own path. Don't have anyone tell you what you should do," said State Senator Zellnor Myrie, who along with Assemblymember Peter Abbate were present for the event. We'd also like to thank Wai Yee Chan, from Council Member Justin Brannan's office and Jane Duong from Senator Andrew Gounardes' office for stopping by to show support.
After the panel discussion, students had the opportunity to sit one-on-one with the panelists to discuss more about their careers and experience.
The panelists at the event included:
Thomas Kaminski - FDNY
Tony Chau - News Reporter from News 12 Brooklyn
Jenny Chiu - Transfer Pricing Manager from First Data Corporation
Raymond Liang - Assessment Nurse from Health First
Raihan Mondal - ECS Program Director at Chinese-American Planning Council, Inc.
Larry Rong - VP Software Engineering at JPM Asset Management
Tricia Teong - Principal Electrical Engineer at BAE Systems
Christina Tsai - Site Director of Family Health Centers at NYU Langone
Tong Wong - Agency Director of Field Development at MassMutual