CPC Brooklyn Community Services Fall Naturalization Class Begins!
Main Content
CPC Brooklyn Community Services Fall Naturalization Class Begins!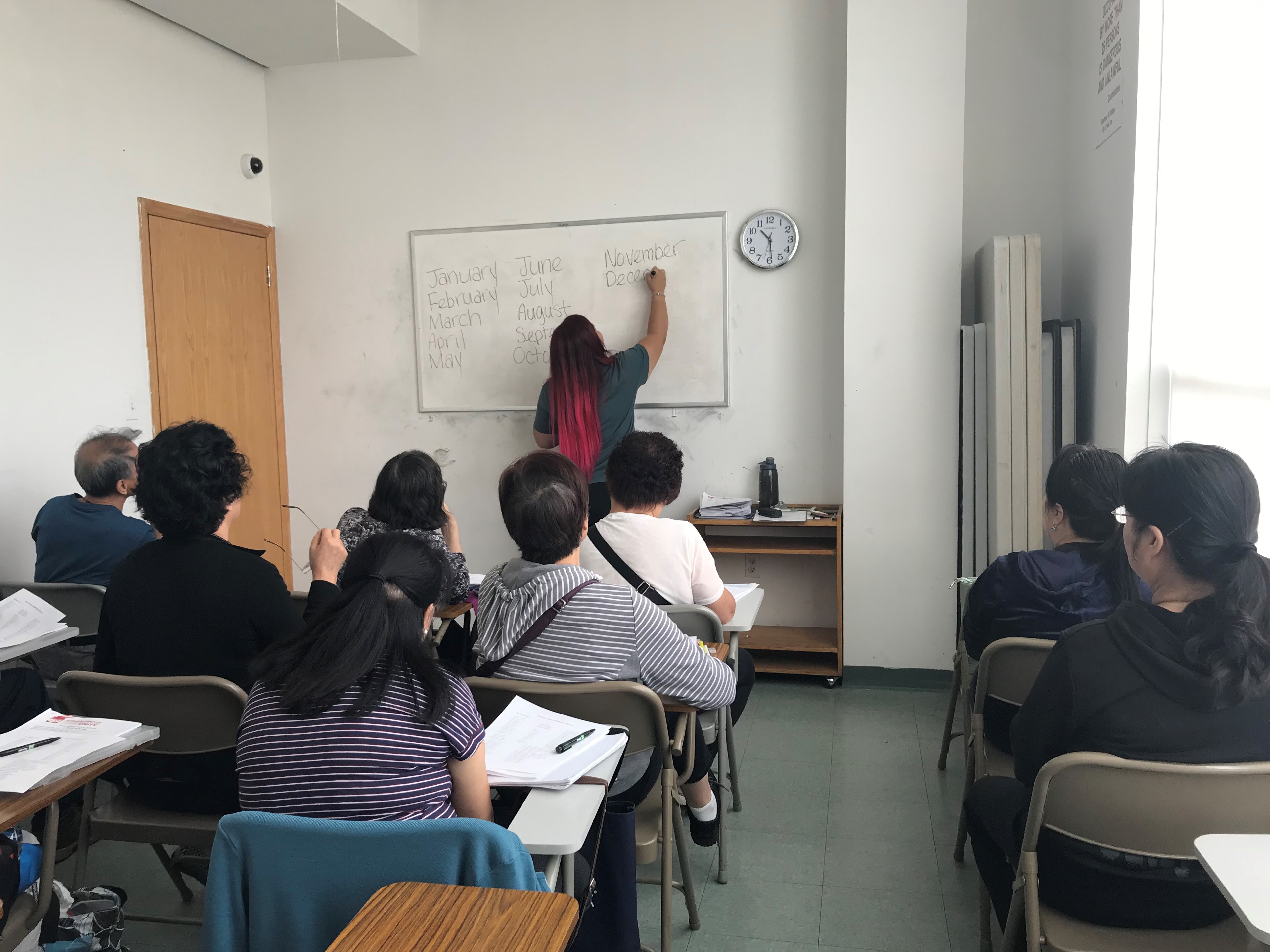 CPC Brooklyn Community Services is happy to announce the start of our Fall Naturalization Class Cycle. This cycle began on Monday, September 9th and will be held every Monday and Wednesday for 11 weeks. We are very excited for this cycle of participants! The participants' English proficiency varies greatly but everyone is eager to learn the material necessary to pass the Naturalization interview. We will teach the 100 U.S. Civics and History questions, how to answer the various parts of the Naturalization application, and basic English reading and writing.There will be many opportunities for the participants to participate in mock interviews and familiarize themselves with the process. Some of the participants have not applied for Naturalization but several of them recently submitted their N-400, Application for Naturalization. We will be monitoring those participants' N-400 process to ensure they are given the opportunity for additional review sessions so they can be well-prepared for the Naturalization interview.
---
If you or someone you know could benefit from attending our Naturalization class, please have them call CPC Brooklyn Community Services at (718) 492-0409 ext. 313 and ask for Ms. Shuping Deng for additional information.
Fall Naturalization Class Cycle
Dates: September 9th, 2019 to November 20th, 2019
Times: Monday and Wednesdays from 10:00 am - 12:00 pm
Location: Brooklyn Community Services, 4101 8th Avenue, 4th Floor, Classroom A, Brooklyn, NY 11232
Instructors: Ms. Meina Wu and Ms. Shuping Deng