CPC Queens School-Age Child Care Center Students Learn About Healthy Living with the Mets and Olympic Boxers
Main Content
CPC Queens School-Age Child Care Center Students Learn About Healthy Living with the Mets and Olympic Boxers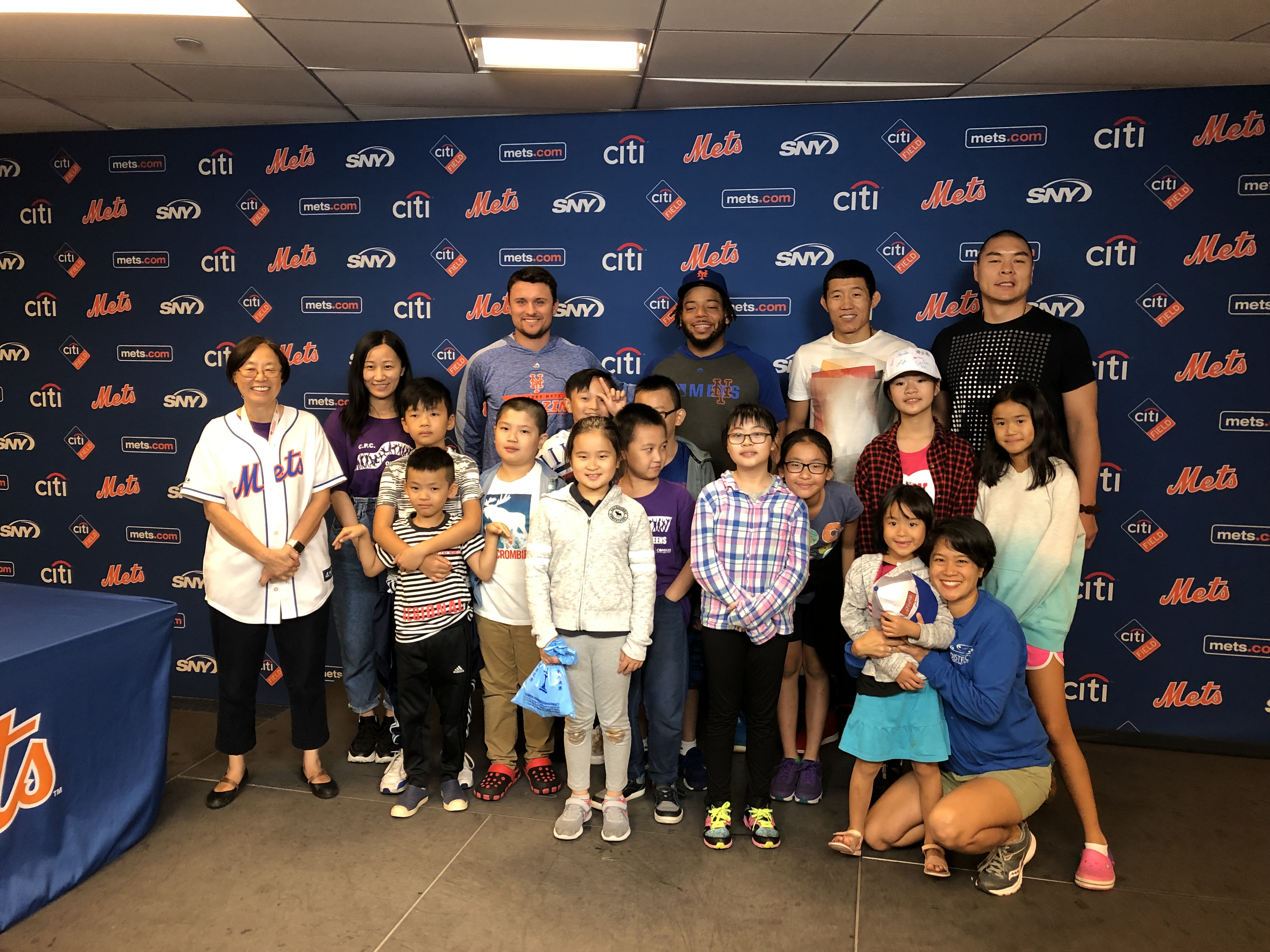 Thanks to ROC NATION, the students of CPC Queens School-Age Child Care Center (SACCC) at PS 20 were able to meet NY Mets players J.D. Davis and Dominic Smith, as well as Chinese Olympic boxers, Zhilei Zhang and Fanlong Meng before the last Mets game of the season on September 26th, 2019.
Zhilei Zhang is a heavy weight boxer who won the silver medal in 2008 Beijing Olympics. Mr. Zhang was also joined by Fanglong Meng in the 2012 Olympics. Mr. Meng is a an undefeated super light weight boxer. Mr. Zhang and Mr. Meng both shared about their sport and the misconceptions around it. Mr. Zhang emphasized that boxing is not a violent sport but one that teaches discipline, self control, and knowing your boundaries. J.D. David and Dominic Smith also spoke about their careers in baseball and answered many questions from our students on their profession and healthy lifestyle choices.
The students were especially thrilled to see Dominic Smith hit the game-winning homerun for the Mets.
Thank you ROC NATION, Zhilei Zhang, Fanlong Meng, J.D. Davis and Dominic Smith for this great experience.