CPC Brooklyn Community Services 40th Anniversary Dinner Gala 2019
Main Content
CPC Brooklyn Community Services 40th Anniversary Dinner Gala 2019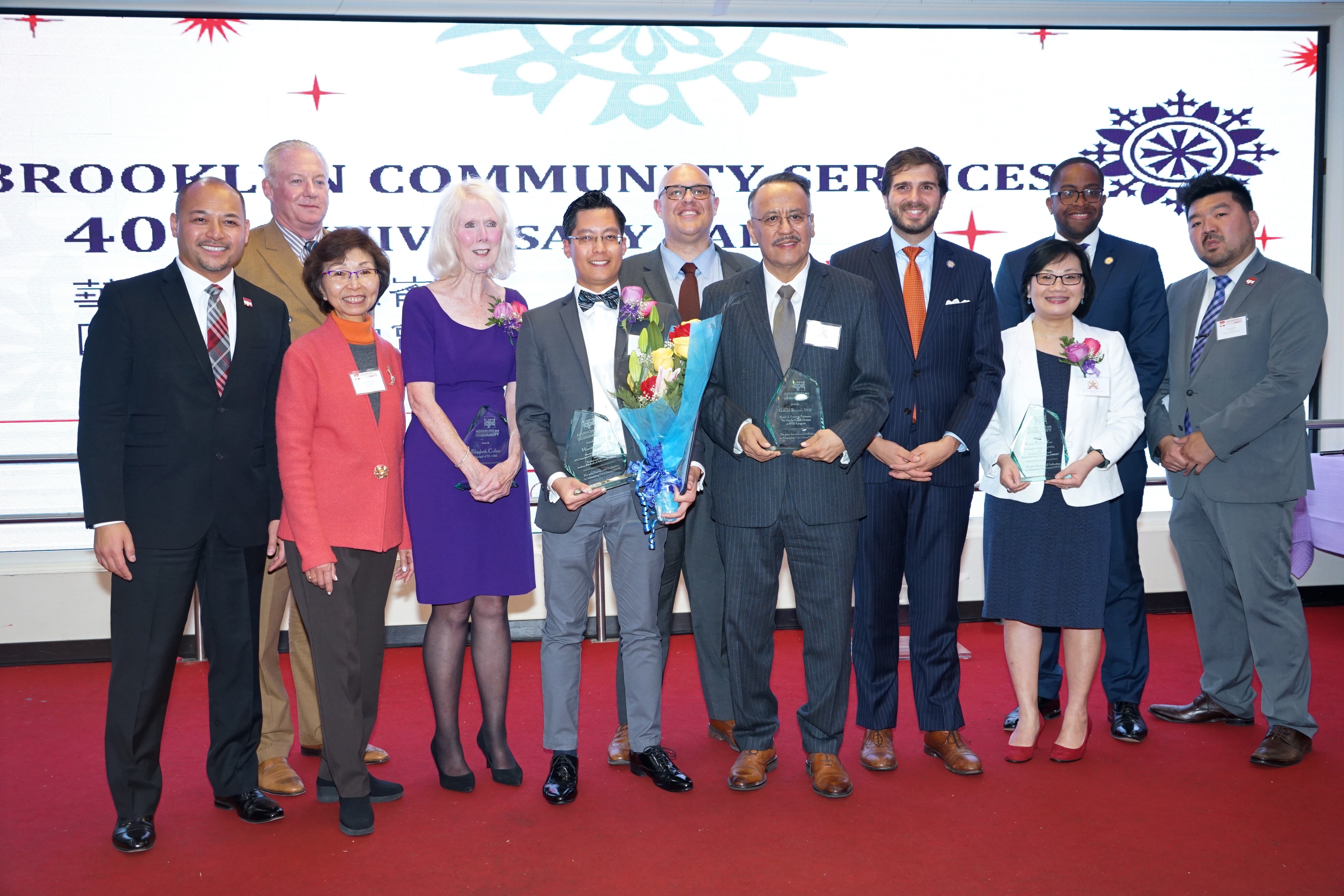 On Thursday, October 17th, 2019, CPC Brooklyn Community Services celebrated its 40th Anniversary Dinner Gala at the Affable Eatery Restaurant.
CPC Brooklyn Community Services proudly honored four distinguished community honorees this year for their tremendous service to the community.
Dr. Gabriel Rincon, Board of Trustees Chairman, The Family Centers at NYU Langone
Elizabeth Culkin, Prinicpal of P.S. 176K
Karen Kithan Yau, Esq., Of Counsel to Kakalec Law, PLLC, and Co-Chair of Pro Bono and Community Service Committee, Asian American Bar Association of New York
Hewett Chiu, Executive Director of NYU Department of Health and Mental Hygiene (DOHMH) and President and CEO of Academy of Medical and Public Health Services
From developing innovative programs for childhood development to advocating for immigrant rights and addressing social determinants of health for high risk and vulnerable populations, as well as advocating for free legal services, our honorees of 2019 have worked selflessly to improve the lives of their community members.
A massive crowd of over 600 friends, supporters, and community leaders filled the restaurant in celebration of all the accomplishments of the year and to celebrate four decades of providing high quality service to the community.
Along with honoring leaders of our community, we also recognized all the great work being done on a daily basis to support members of our community. From our walk-in multi-social services and our senior services to our school age enrichment programs and education and career services divisions, CPC Brooklyn Community Services is determined to empower our community.
We would like to offer a special level of gratitude to our VIP 1 sponsors: CPC Home Attendant Program and Royal Business Bank, and our VIP 2 sponsors: Coalition of Asian-American IPA, Con Edison, Investor Bank, NYU Langone Health, and United Healthcare.
We would also like to thank the following Elected Officials who came to support us; NYS Sentator Andrew Gounardes, NYS Sentator Zellnor Myrie, Assemblyman Peter Abbate, Councilmember Justin Brannan and District Leader Nancy Tong. We'd also like to acknowledge the following; Ling Kneller from Congresswoman Valazquez' Office, Karen He from State Comptroller DiNapoli's Office, Adam Chen from Attorney General Leticia James' Office, Elaine Fan from Comptroller Stringer's Office, Jenny Low from Council Speaker Corey Johnson's Office, Angel Fung from Counclmember Mark Treyger's Office, and Winnie Greco from Brooklyn Boro President Eric Adams' Office.